The Manifest Highlights the Most Recommended B2B Companies in Serbia for 2022
The Manifest Highlights the Most Recommended B2B Companies in Serbia for 2022
FOR IMMEDIATE RELEASE
Media Contact
Morgan Flores
Director of Performance Marketing
Washington, D.C., September 28, 2022— The Manifest, a B2B business news website that identifies the top service providers, announced the most recommended B2B providers in Serbia and Belgrade who received the most reviews from clients in 2022.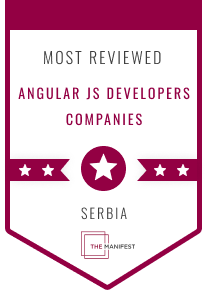 While most of the world experienced a severe dip in their economic prospects over the past couple of years, Serbis has only slowed. Today, they're on track for a strong upward trajectory that will greatly surpass any pre-pandemic levels they had.
This impressive resilience is in large part due to the country's SME industry, and that presence is felt strongest in Belgrade. This is why The Manifest will be highlighting companies that operate within the city in this edition of their awards program.
What are The Manifest Awards?
The Manifest's Most Reviewed Company Award honors the outstanding partnerships between service providers and their clients. The top awardees from each category received the most number of referrals and strong reviews.
"The Manifest's goals is to recognize businesses that put their customers first," said Clutch Growth Operations Specialist Jamie Kenny. "This year's of list more than qualify for our criteria and we hope more businesses can follow in their wake."
Learn more about how your company can be included in the awards pool and potentially win one of next year's awards by registering on The Manifest.
Top Service Providers in Belgrade
Web Development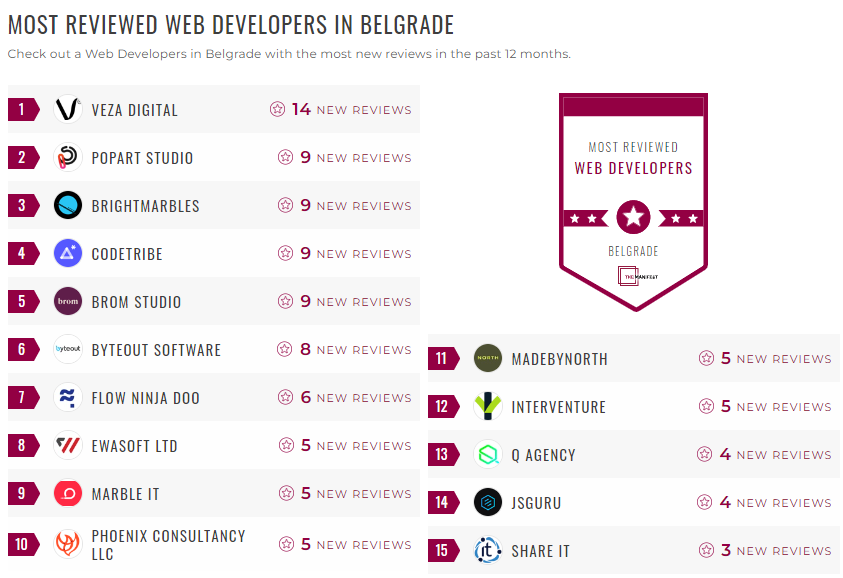 Design
Digital Design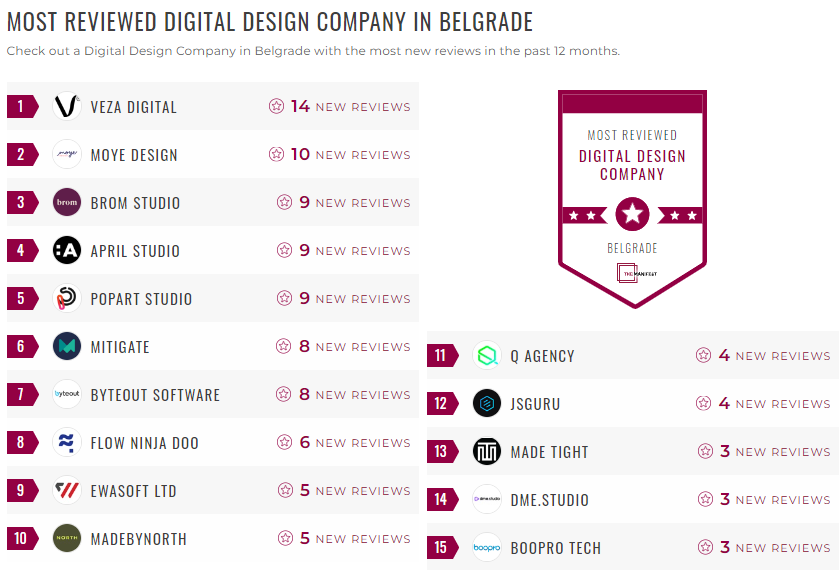 Top Service Providers in Serbia
Angular JS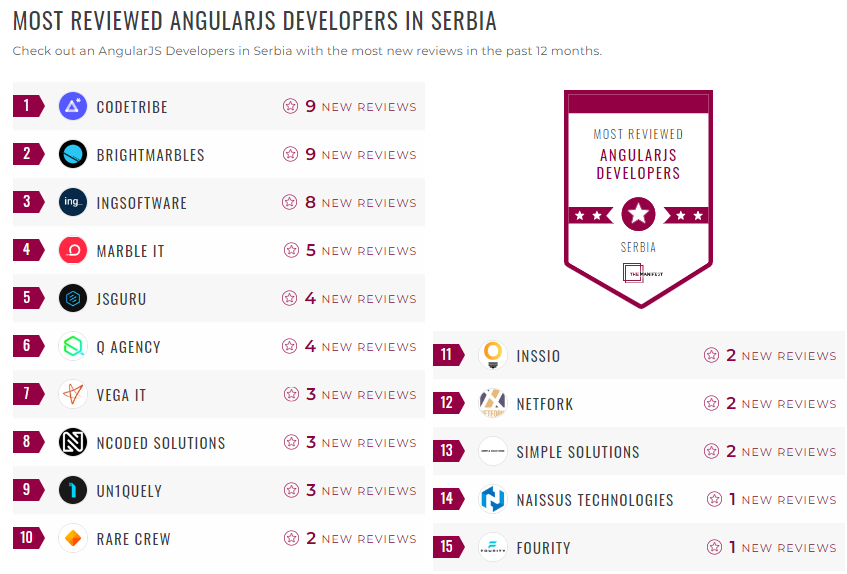 React JS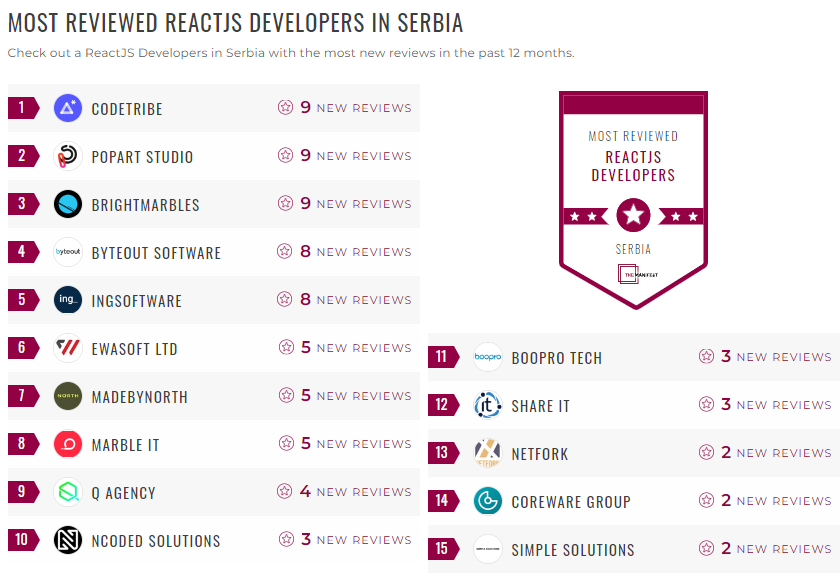 PHP Development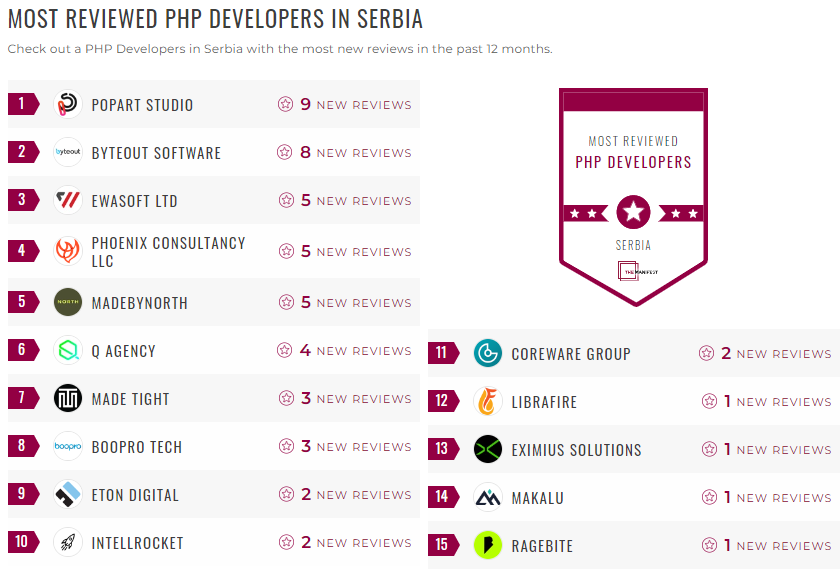 iPhone App Development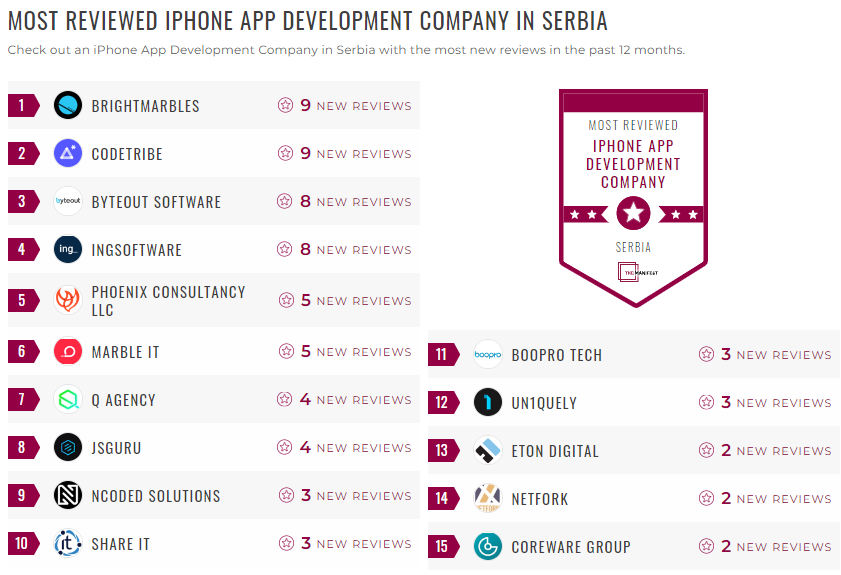 Design
Digital Design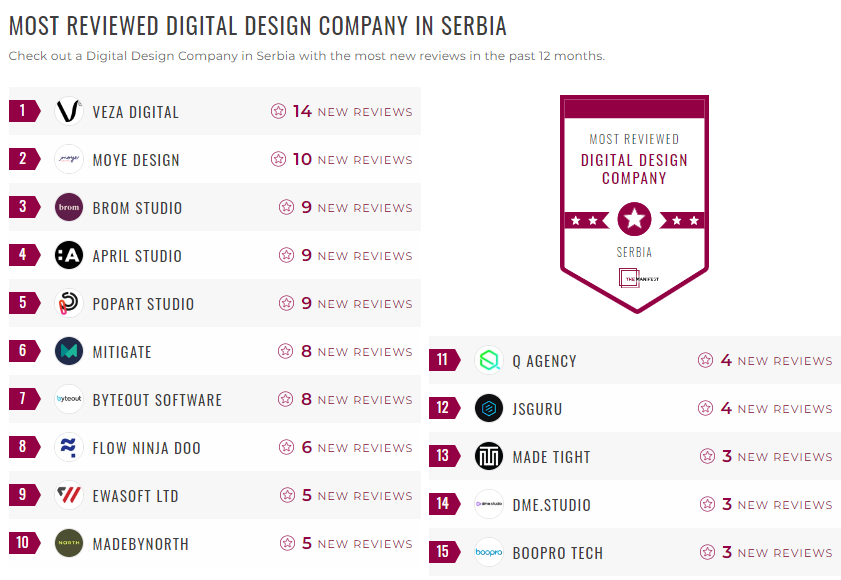 User Experience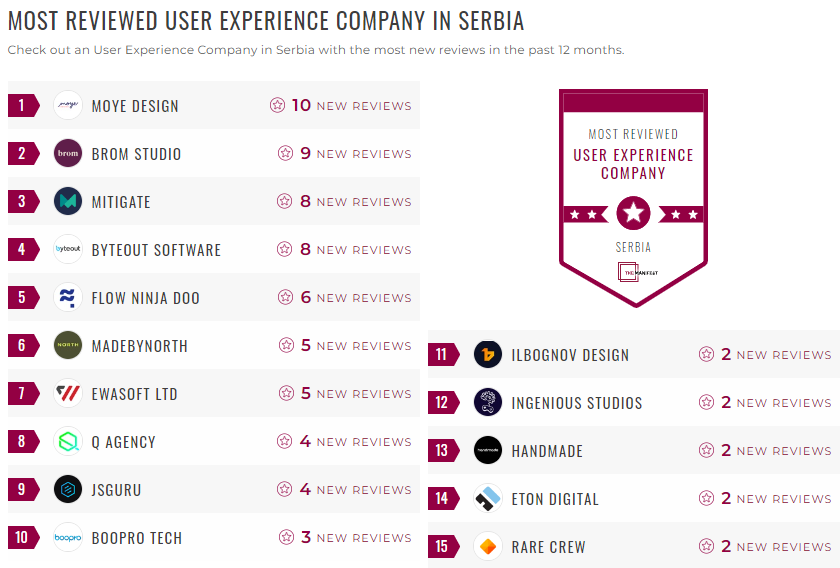 Software Development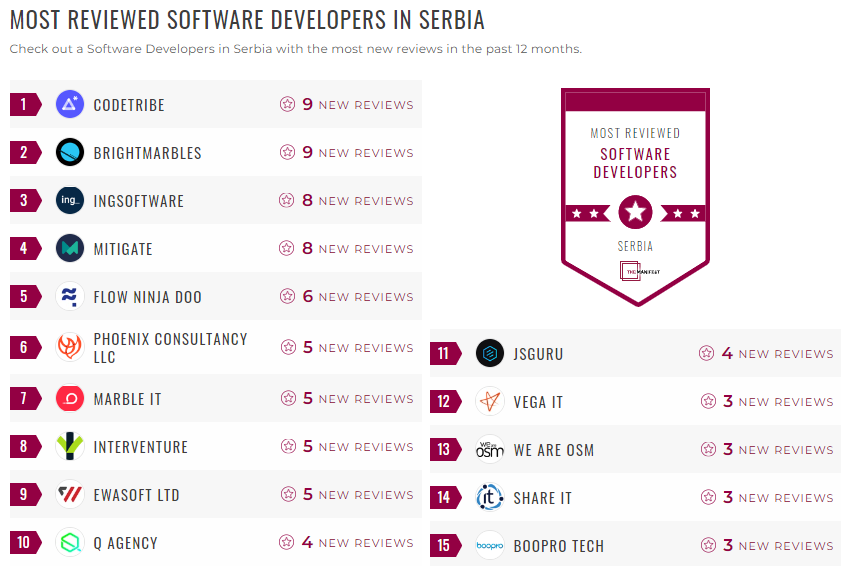 Mobile App Development
Web Development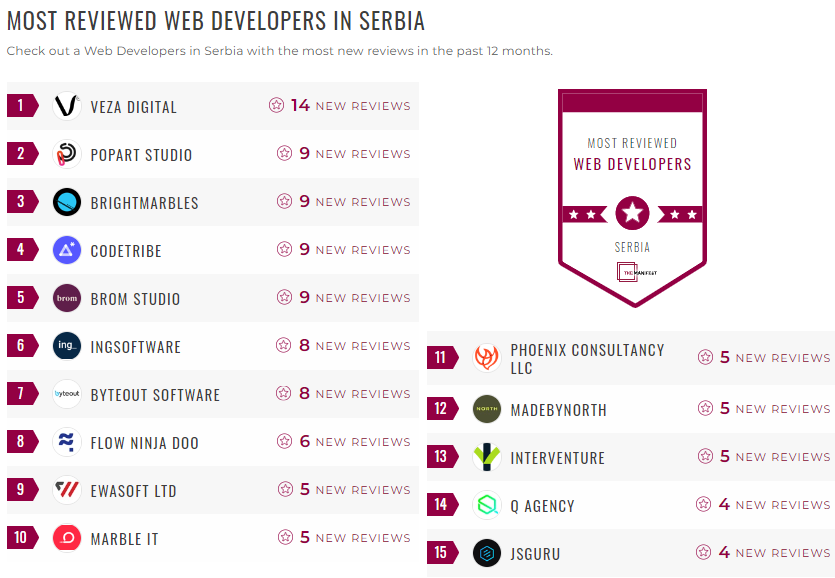 Web Design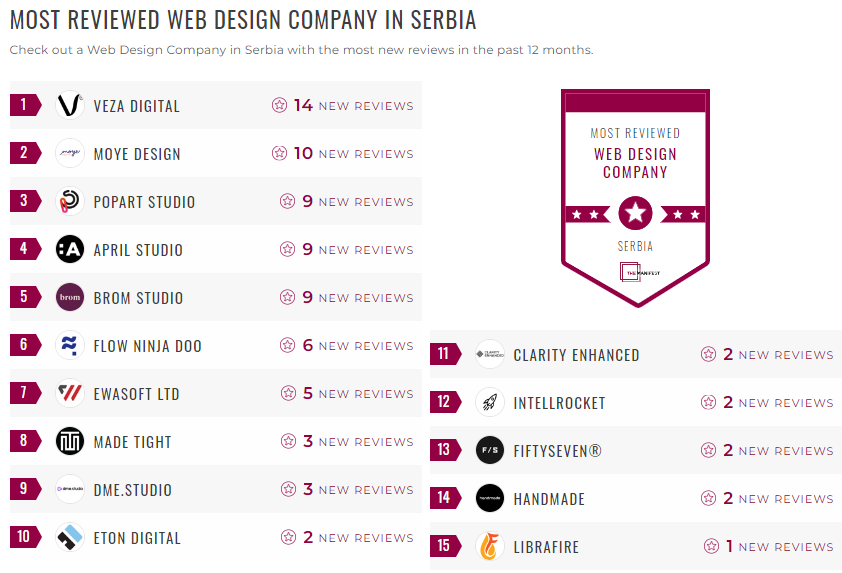 Results are a snapshot of The Manifest's most recommended companies on September 22, 2022. Rankings are dynamic, and this report may not reflect the rankings as they are currently listed. 
About The Manifest
The Manifest is a business news and how-to site that compiles and analyzes practical business wisdom for innovators, entrepreneurs, and small and mid-market businesses. Use The Manifest as an approachable tour guide through every stage of the buyer journey. With three main offerings – data-driven benchmarks, step-by-step guides, and agency shortlists – The Manifest strives to make your business goals a reality.