How Brand Positioning Can Grow Your Business
How Brand Positioning Can Grow Your Business
Contributed Content
It can be difficult for a business to find a place in their industry and set themselves apart from the competition. This article aims to equip the readers of the basic concepts and steps they need to take in order to succeed in the market they compete in.
Brand positioning is a great way to get inside your prospective buyer's head and establish a good perception of your brand. In fact, 64% of consumers trust a brand more when they subscribe to its values. Additionally, consistent brand presentation across all platforms boosts revenue by up to 23%. There's no better way to communicate your values and keep your branding consistent than designing a successful brand positioning strategy.
Use this article to successfully design a brand position strategy for your business.
Understand Brand Positioning
Brand positioning is a strategy that enables a business to make a good impression on its target audience.
According to OVO's Glossary of Branding Terms, brand positioning involves careful manipulation of each element in the marketing mix in order to claim the brand's desired market position and clearly establish its unique impression in the customer's mind.
Here are some reasons why positioning is important for your business:
Positioning allows you to create meaning for your brand: For branding to be effective, it must resonate with your audience. Otherwise, it will have no impact and people will not be able to connect to the product or service you are offering. Through brand positioning, you'll be able to carefully assess the wants and needs of your target market, as well as their mindsets and behaviors. Once you're able to do so, you'll easily be able to find a "sweet spot" for your brand.
Positioning serves as your branding guide: How you intend to position your brand can serve as a basis when making decisions relating to your marketing strategy. This will save your business time and resources in the long run since you'll already have a set vision to base your moves on.
Positioning helps differentiate your brand: In the process of figuring out the position you want for your brand, you'll also be able to establish key points that will differentiate it from others in similar industries.
By understanding brand positioning concepts, you will be able to improve your company's branding.
Choose a Brand Positioning Strategy
To implement a brand positioning strategy, you must first know the strategies to consider:
1. Value-Based Strategy
There are two ways you can employ a value-based strategy: One is through conditioning the mind of the customer that the higher the cost, the better a product or service is. The other is through increasing the perceived value of your brand.
2. Quality-Based Strategy
Focusing on a specific quality of your product or service is another way to set your brand apart from other competitors in the market. Playing up a particular strength of the item you're selling is one of the easiest ways to do so.
3. Competitor-Driven Strategy
This type of brand positioning strategy is done by presenting your brand's edge over its competitors. You can either use a direct approach and refer to your competitor directly when creating your campaigns or opt for a more subtle reference such as emphasizing a feature of your product that your competitors lack.
4. Benefit-Driven Strategy
Emphasize to customers the benefits and additions your product brings and your brand's image will improve.
5. Problem and Solution Strategy
Providing a solution to the problems of your customers is also a good way to position your brand in the market. When done effectively, this allows your product or service to be among the first "solutions" your consumer will think of when they encounter a related problem.
6. Price-Driven Strategy
You can also position your brand based on the price point that your target audience is willing to pay. You can either market your product as economy and cater to budget-conscious consumers, or you can aim to position your brand as luxury and serve those who are willing to pay a premium for products and services.
7. Endorser-Driven Strategy
Long before the era of influencer marketing, choosing a prominent personality or celebrity to promote and represent your brand is a positioning strategy many marketers used. It can be costly, but getting a personality customers admire to endorse your brand can encourage your audience to try your product or service as well.
8. Leader-Based Strategy
If you're confident that the product or service you are offering is the first of its kind in the market, then this is a strategy to consider.
Now, you will be able to make an informative decision about which strategy is right for your team and your brand.
Implement a Brand Positioning Strategy
Now that you know the different types of positioning strategies you can explore, it's time to create your own. Here's a quick step-by-step guide you can follow:
1. Identify Your Target Audience
Assess your product and your market competition. How is your brand faring with competition? Conduct a study or survey to profile the consumers you want to market to. Determine your mission, vision, and value proposition, then tailor how you'll communicate your brand message to the language and behavior of your target audience.
2. Emphasize What Makes Your Brand Unique
Now it's time to focus on figuring out what makes your brand unique. What can you offer that others cannot? Harness your strengths and use it as a guide as to how to position your brand in the market.
3. Craft Your Statement
This is where everything comes together. A statement of primary differentiation, also known as a brand positioning statement, is a way for you to expressly relay your unique selling point to your target audience.
An effective statement is comprised of four elements:
Target Customer: Profile of the attitudes and demographic of your target audience
Market Definition: Your brand's specific category and relevance to your audience
Brand Promise: The testament or claim that sets you apart from the competition
Reason to Believe: Supporting evidence to whatever claim you make in your statement
These features can create an effective branding statement before the real test of its success.
4. Test Your Statement
Finally, in order for your brand positioning strategy to be successful, you must test your statement to see whether or not it achieves your objective. Ask what your customers think and continuously check and revise your statement until you come up with something that works for your brand and appeals to your audience.
Emulate Effective Brand Positioning Strategies
Ready to develop a strategy or revamp the one that you currently have? Here are a few brands that have successfully positioned themselves in their respective industries to inspire you as you work on your own strategy:
1. Simple
Simple's functionality is showcased in its name. It is an online banking tool that helps users easily budget and save within their own accounts.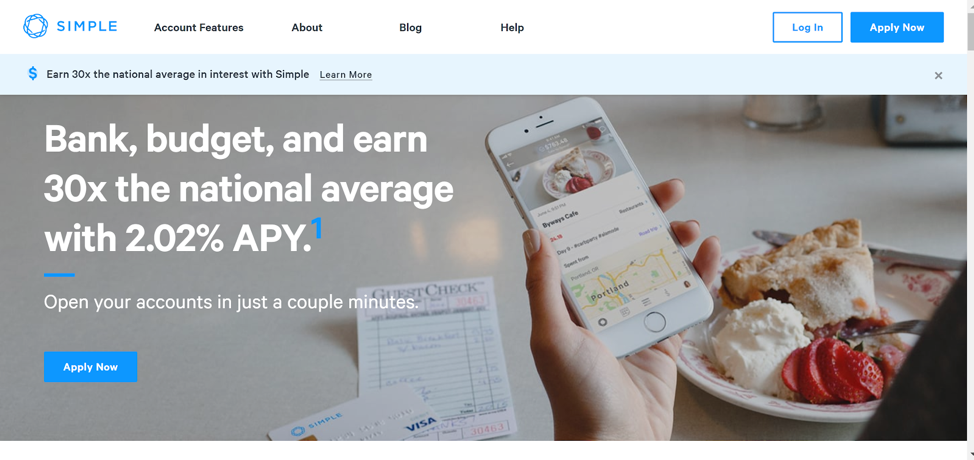 Instead of trying to dip their toes in the already saturated market of traditional banks in the US, Simple positioned itself as a convenient way of banking by keeping the focus on its easy-to-use mobile app, therefore targeting the more tech savvy generation.
2. Netflix
According to Magda Adamska of Brandstruck.co, Netflix successfully evolved by remaining true to their value proposition.
"In spite of the changes in the business strategy, Netflix's core proposition has been more or less the same for years – it is about 'movie enjoyment made easy'," Adamska said.
According to Adamska, some of the major elements that contributed to Netflix's brand strategy include its implicit focus on great content, the use of sophisticated algorithms that help people find movies and shows that suit their tastes, and convenience of use.
3. Dollar Shave Club
The Dollar Shave Club is a fairly new player in the razor market, but has successfully catapulted its way to popularity by offering low-cost yet high-quality products.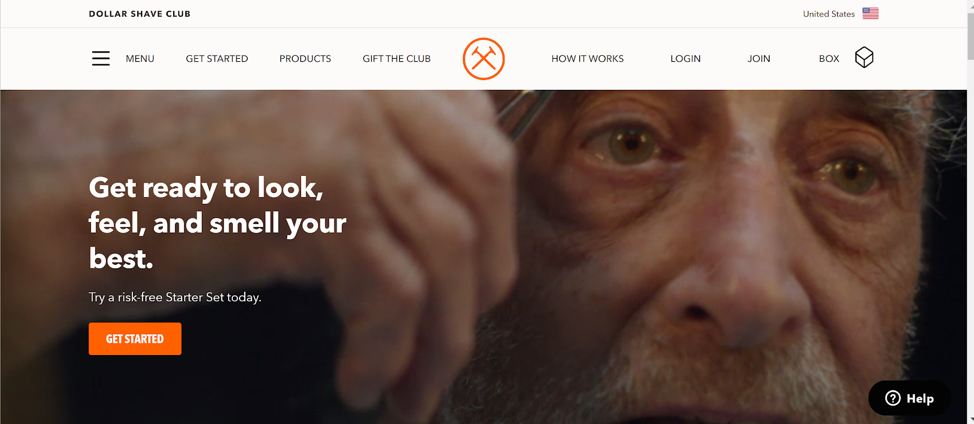 Apart from offering affordable men's grooming solutions, Harris Roberts of Figmint notes that the company communicates a brand message that is casual, accessible, and relevant to everyday people, which allowed the Dollar Shave Club to distinguish itself from other key players in the industry.
Commit to Your Company's Brand Strategy Today
Develop a brand positioning strategy to elevate your business and reach your customer base. Find ways to implement and create a unique strategy through identifying key players, researching your industry, and figuring out your company's mission. Your brand and your business will reap the benefits.