The Manifest Highlights Portugal's Most Recommended B2B Companies for 2022
The Manifest Highlights Portugal's Most Recommended B2B Companies for 2022
FOR IMMEDIATE RELEASE
Media Contact
Morgan Flores
Director of Performance Marketing
Washington, D.C., October 19, 2022— The Manifest, an independent business content resource, announces its data-backed rankings of Portugal's most reviewed and recommended B2B firms for 2022.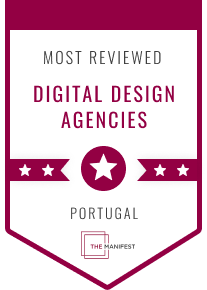 Portugal moves up one spot from last year's assessment to take the 15th ranking out of the 27 EU member states in the 2022 Digital Economy and Society Index (DESI). Portugal's digital transformation strategy and action plan have defined digital inclusion, public education, business digital transformation, and public administration as their national priorities.
Today, The Manifest highlights the committed service providers from the flourishing Portuguese B2B markets. The leaders come from a variety of fields and industries, including web design, development, and marketing.
What are The Manifest Awards?
The Most Reviewed Company Award presented by The Manifest honors the exceptional bond between customers and service providers. The top 15 companies in each category received the most recommendations and reviews over the course of the previous 12 months.
"There is no doubt that these Portuguese leaders truly deserve this award. Their hard work, consistency, and dedication earned the best price there is — their clients' trust," said Clutch Senior Customer Experience Manager Badr Bouhamdan. "We are so proud of your success. Congratulations on the award!"
In order to determine whether you could be qualified for the distinction the following year, start your journey on The Manifest and begin collecting great reviews.
Top Service Providers
App Development Companies

Consumer App Development Companies
Design Companies

Digital Design Companies

iPhone App Development

ReactJS Development Companies
Software Development Companies

Web Development Companies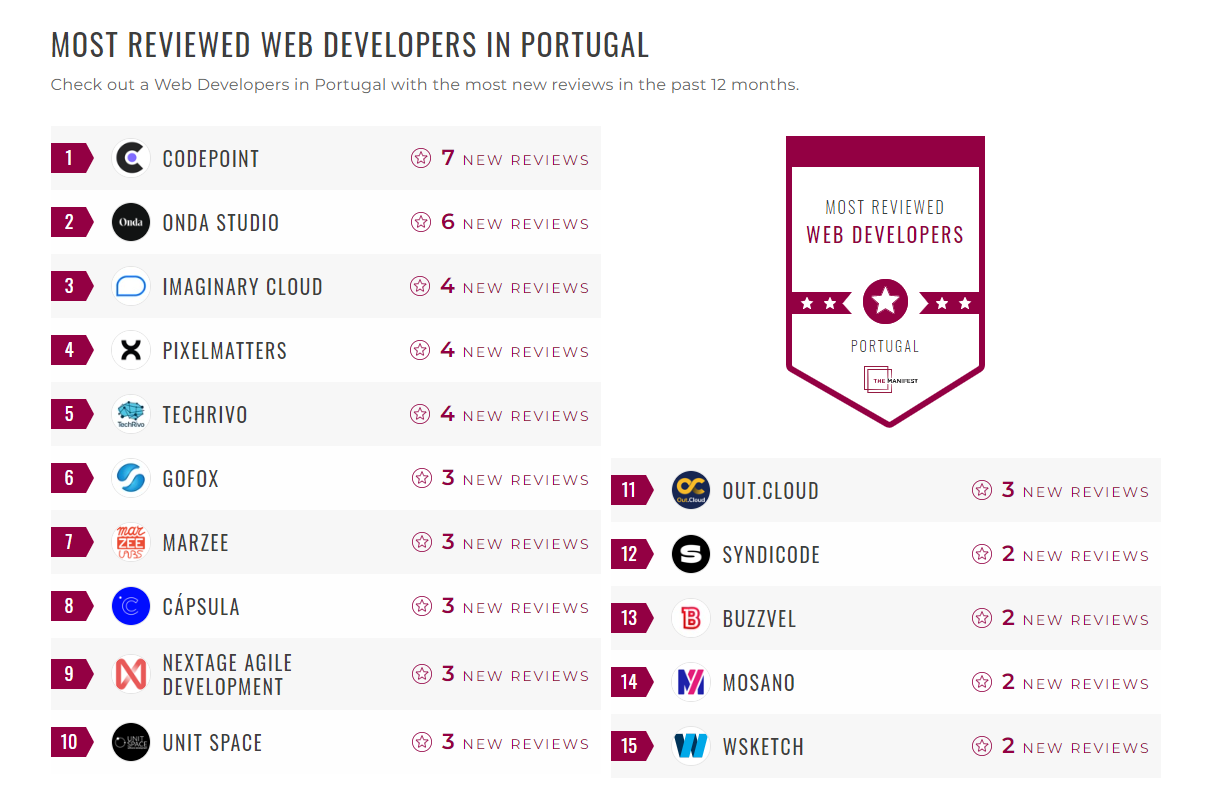 Results are a snapshot of The Manifest's most recommended companies on October 13, 2022. Rankings are dynamic, and this report may not reflect the rankings as they are currently listed. 
About The Manifest
The Manifest is a business news and how-to site that compiles and analyzes practical business wisdom for innovators, entrepreneurs, and small and mid-market businesses. Use The Manifest as an approachable tour guide through every stage of the buyer journey. With three main offerings – data-driven benchmarks, step-by-step guides, and agency shortlists – The Manifest strives to make your business goals a reality.