The Manifest Highlights Bulgaria's Top Reviewed B2B Service Providers for 2022
The Manifest Highlights Bulgaria's Top Reviewed B2B Service Providers for 2022
FOR IMMEDIATE RELEASE
Media Contact
Morgan Flores
Director of Performance Marketing
Washington, D.C., September 28, 2022— The Manifest, a trusted business news resource from Washington DC, announces its list of the top reviewed B2B companies from Bulgaria and its capital city, Sofia for 2022. 
In line with the European Union's ambitions to improve digital literacy, Bulgaria is stepping up its efforts to keep up and perform well. The country is widening its broadband connectivity to allow more citizens to develop key skills and adapt to new technologies.
The Manifest showcases the committed companies and agencies from Bulgaria's B2B market. The leaders with the top ratings and recommendations come from a variety of fields, including design, marketing, and development.
What are The Manifest Awards?
The Manifest's Most Reviewed Company Award recognizes the outstanding connections shared by service providers and their supportive clients. The top 15 businesses in each category earned the highest number of authentic recommendations and favorable reviews over the past twelve months.
"Bulgaria and Sofia's best reviewed B2B leaders showed what they are made of — hard work and determination," said Clutch Sales Development Representative Laith Masri. "Our team is genuinely happy to celebrate your contributions. We wish you all the best for the future!"
Start your experience on The Manifest and begin to receive excellent ratings to see how you might be eligible for the distinction the following year.
Top Service Providers
AngularJS Development Companies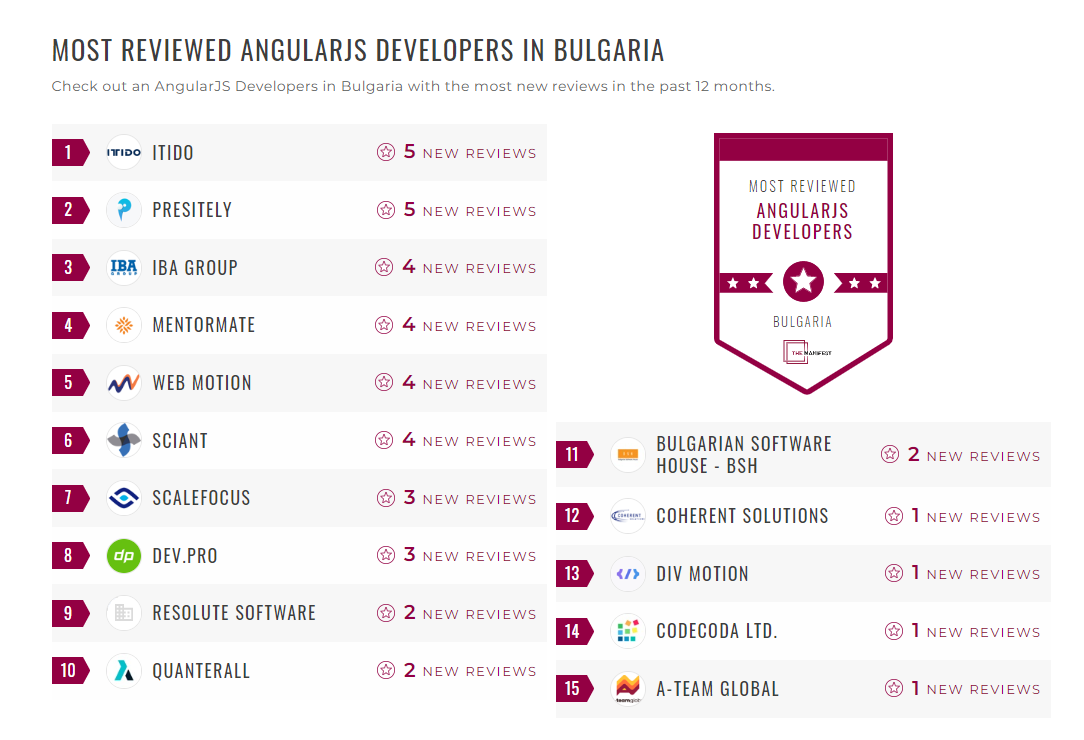 Consumer Mobile App Companies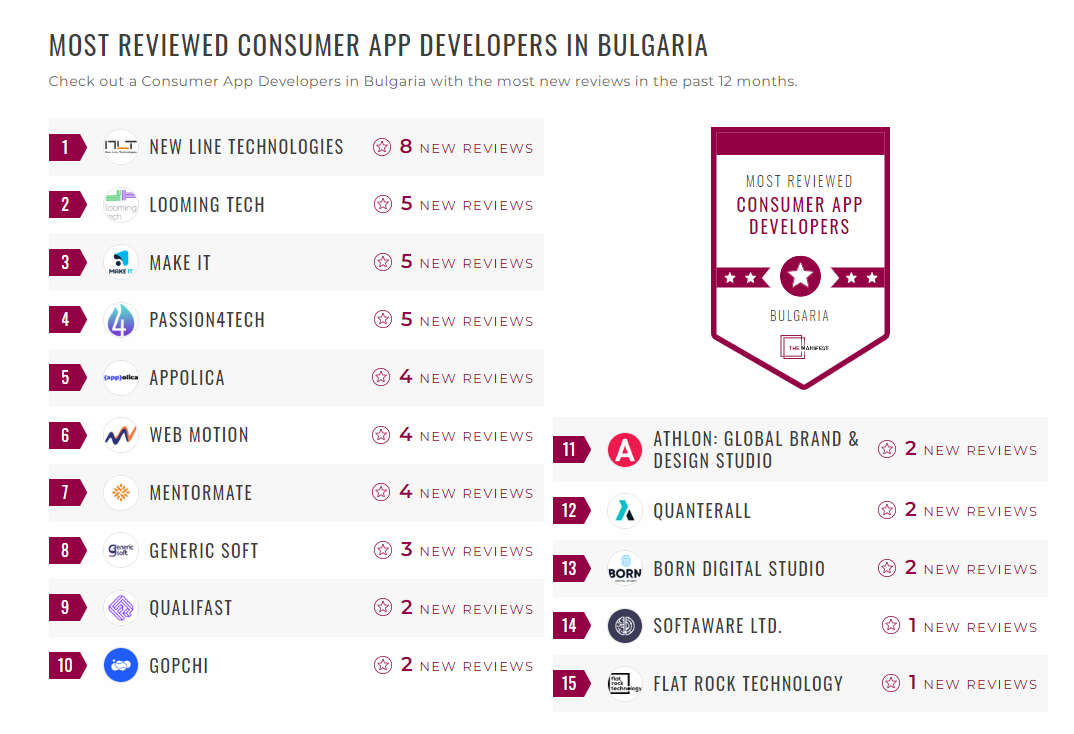 Design Companies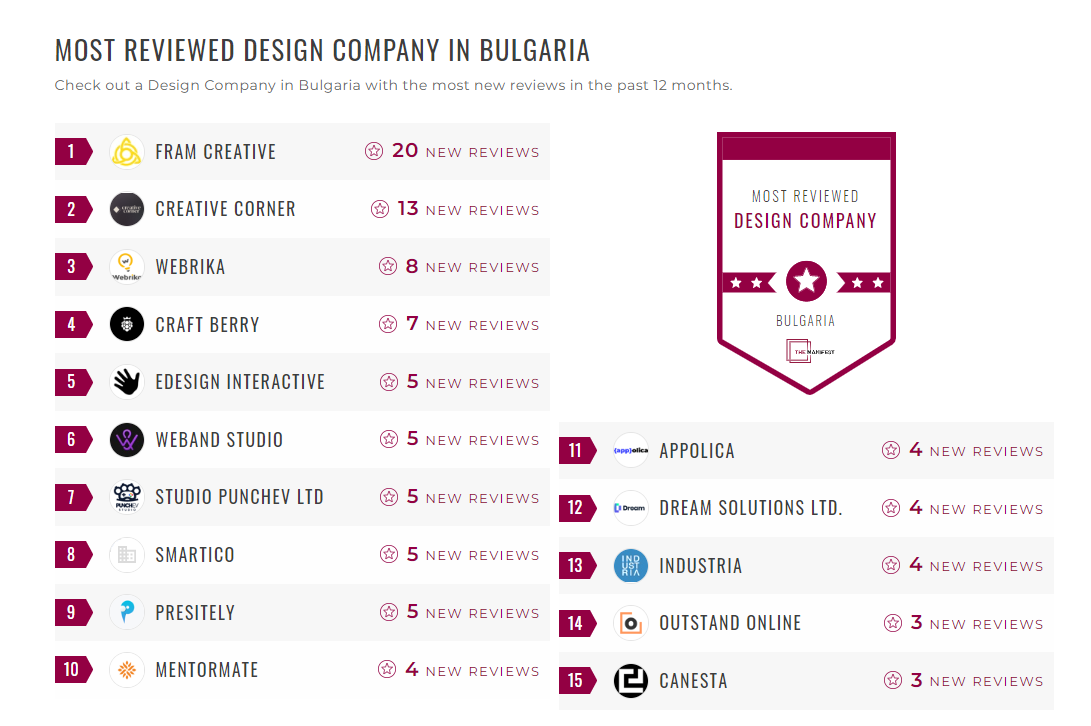 Digital Design Companies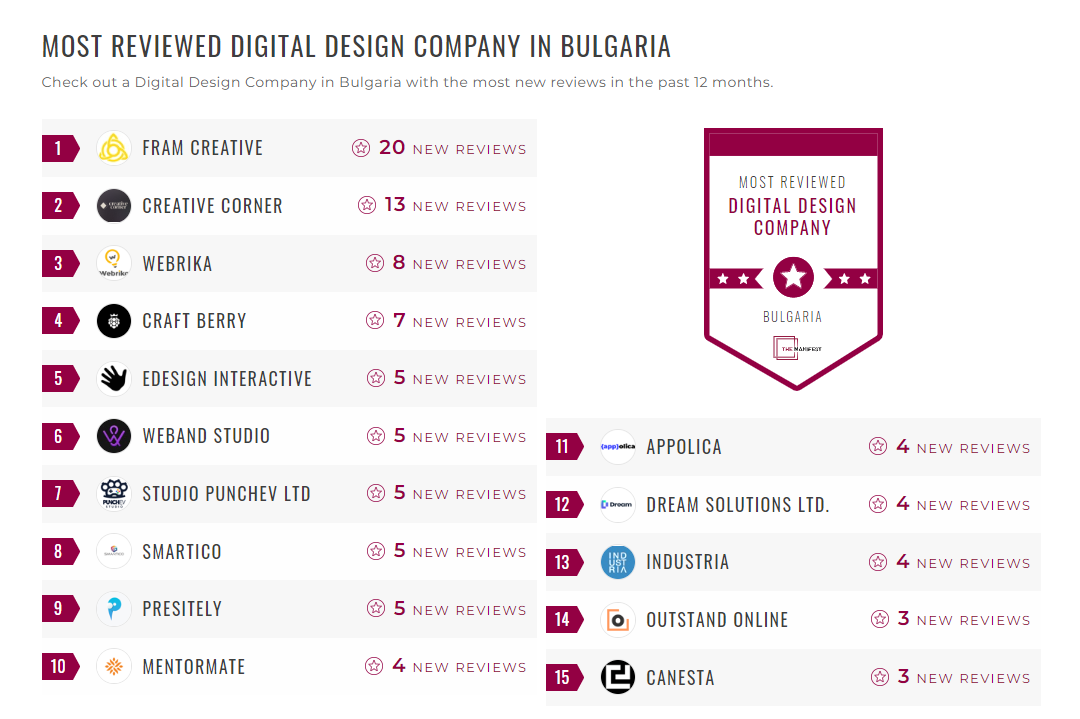 Digital Marketing Companies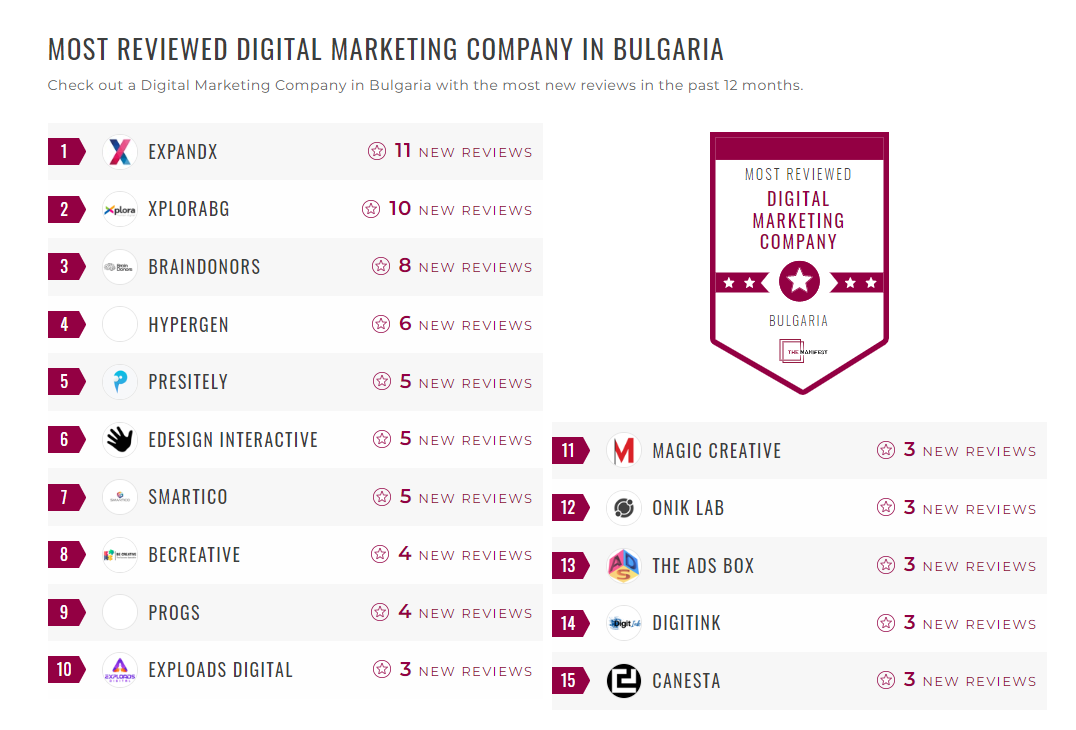 Digital Strategy Companies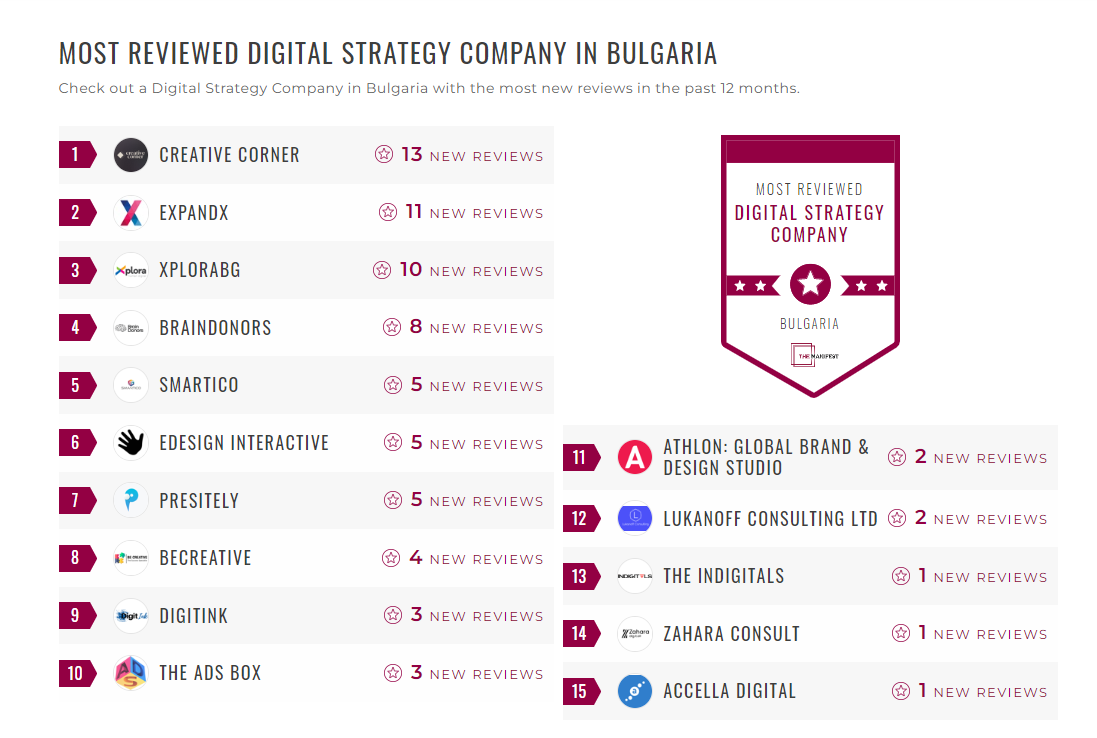 Dotnet Development Companies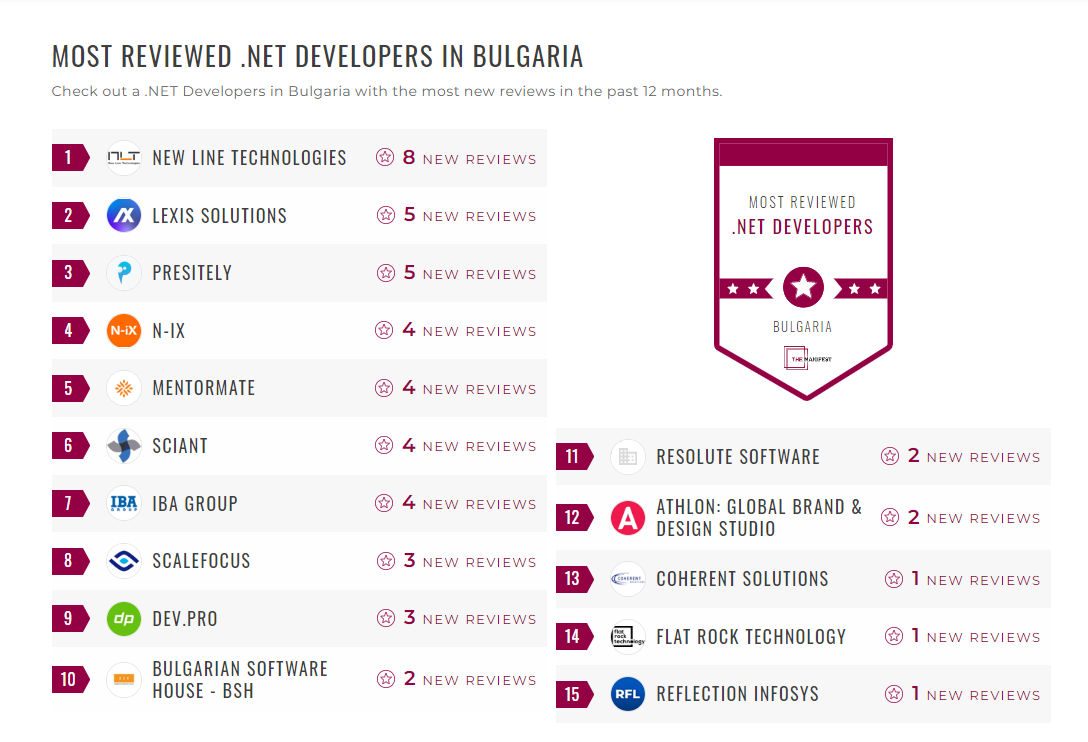 E-Commerce Development Companies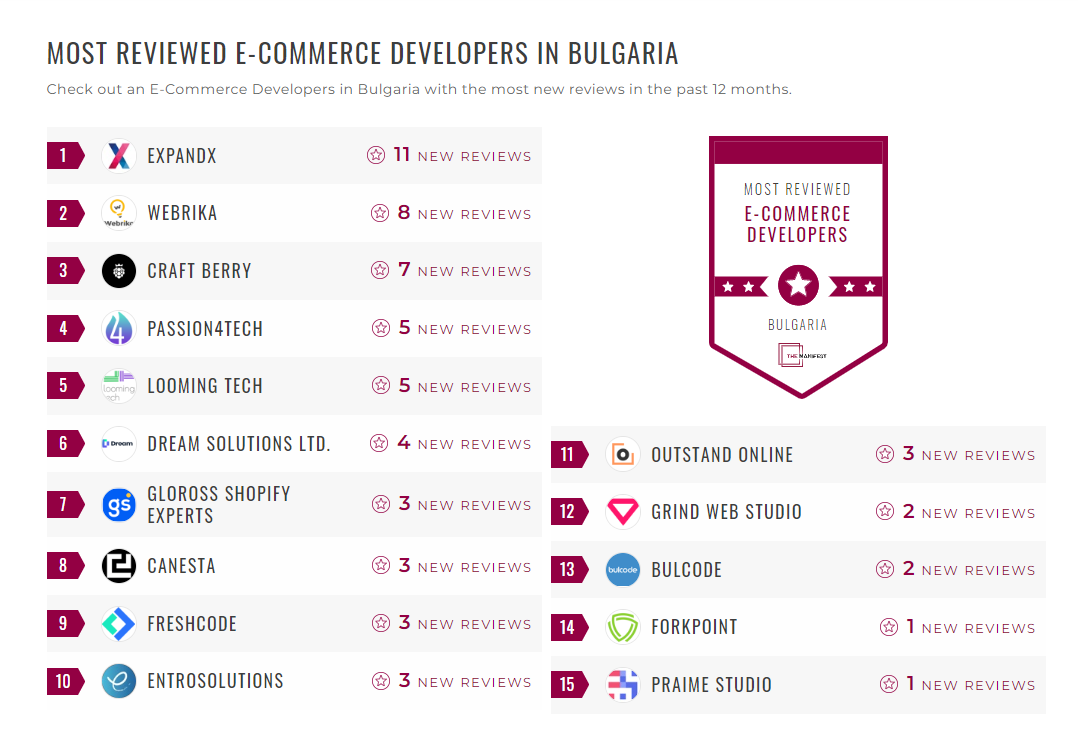 Google App Engine Companies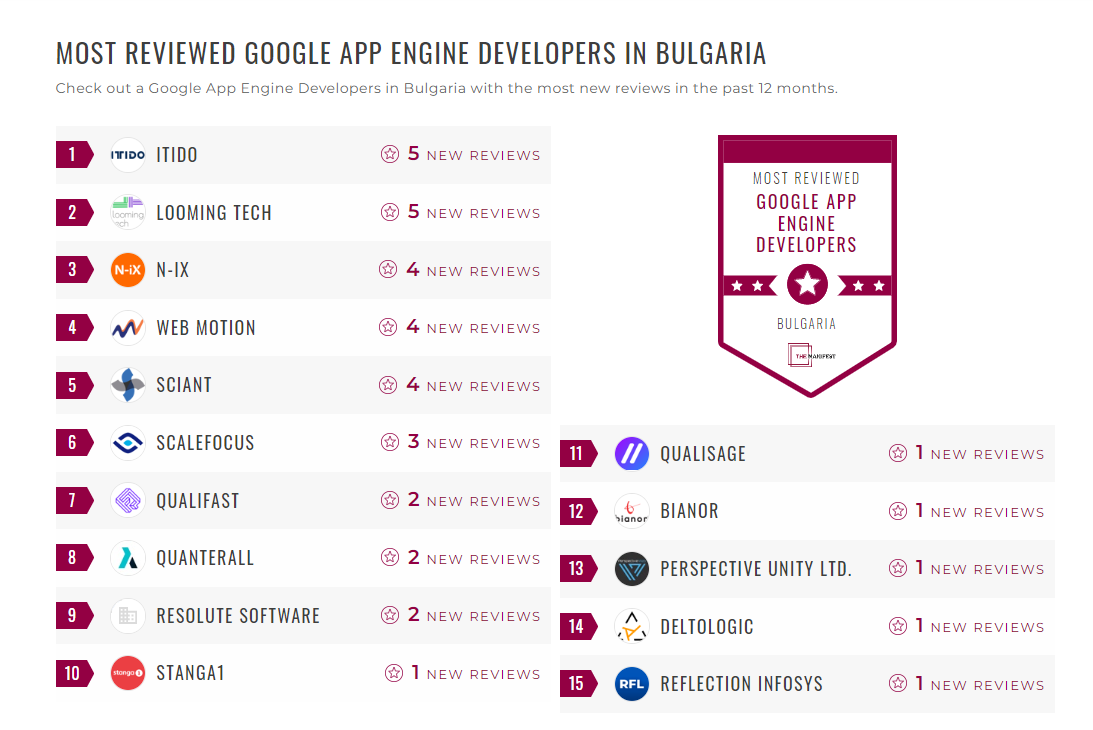 Inbound Marketing Companies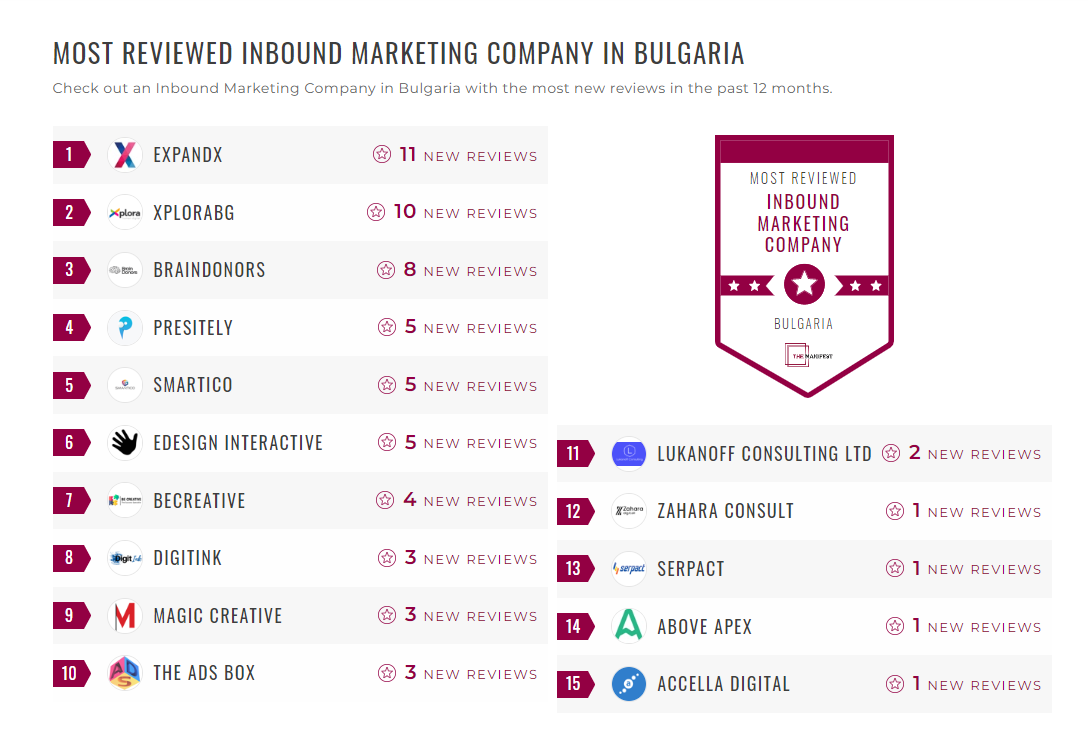 iPhone App Development Companies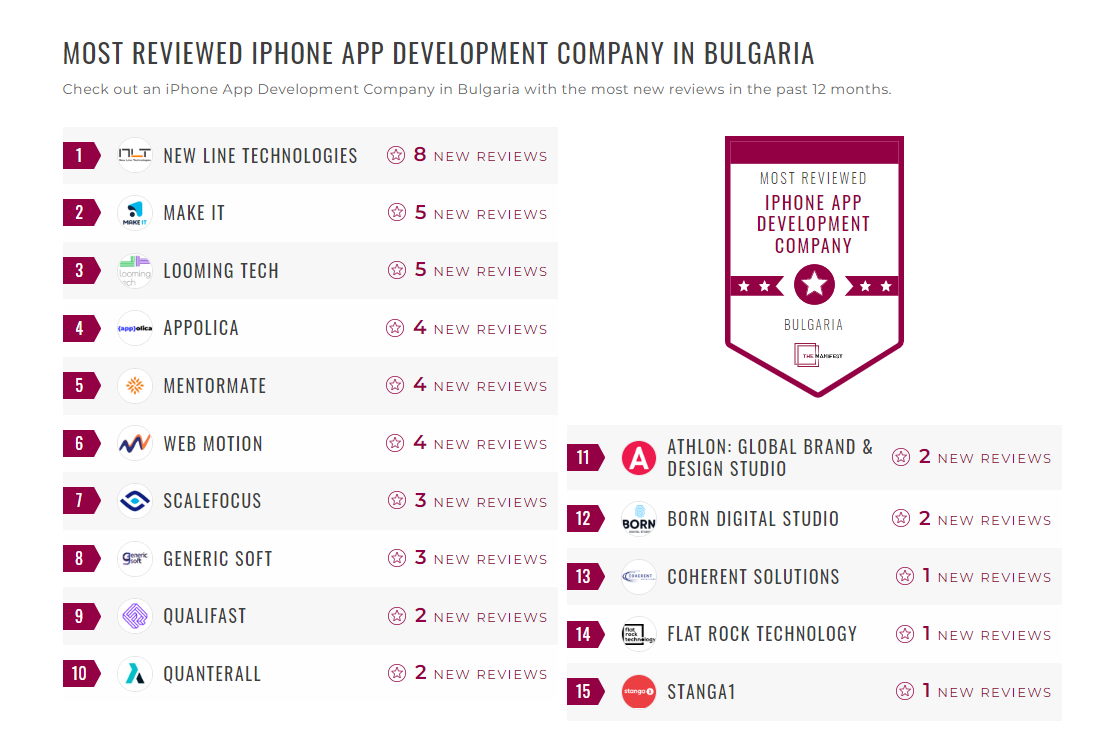 IT Services Companies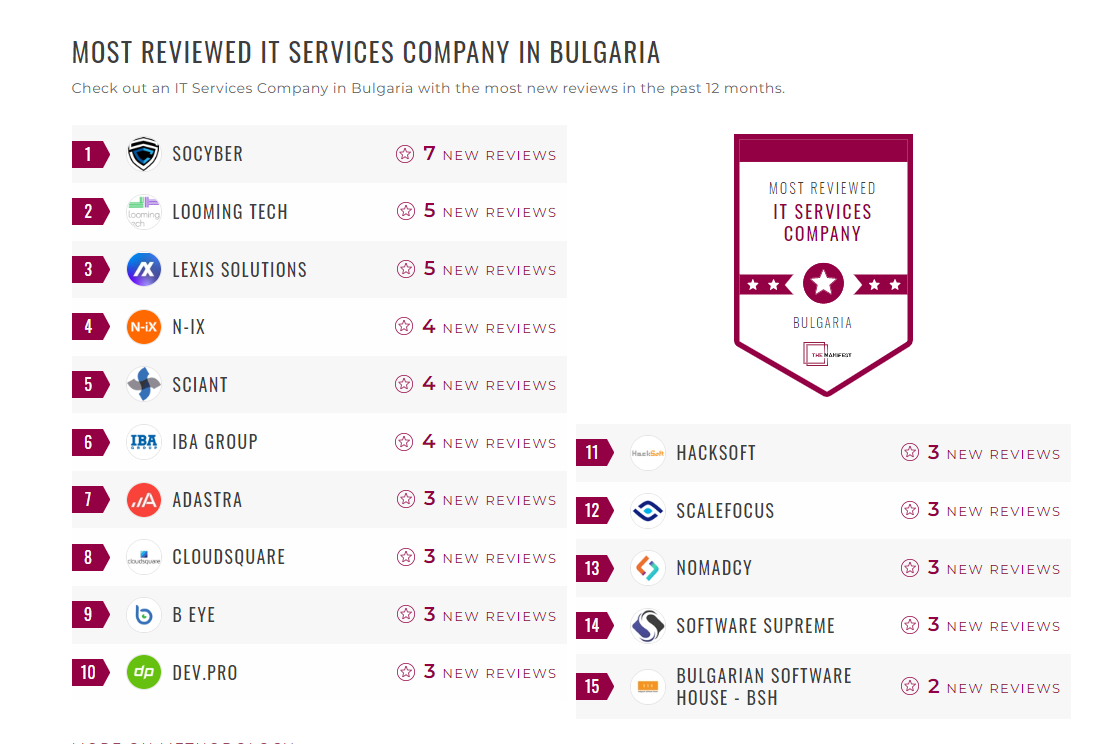 Java Development Companies
​​​​​​​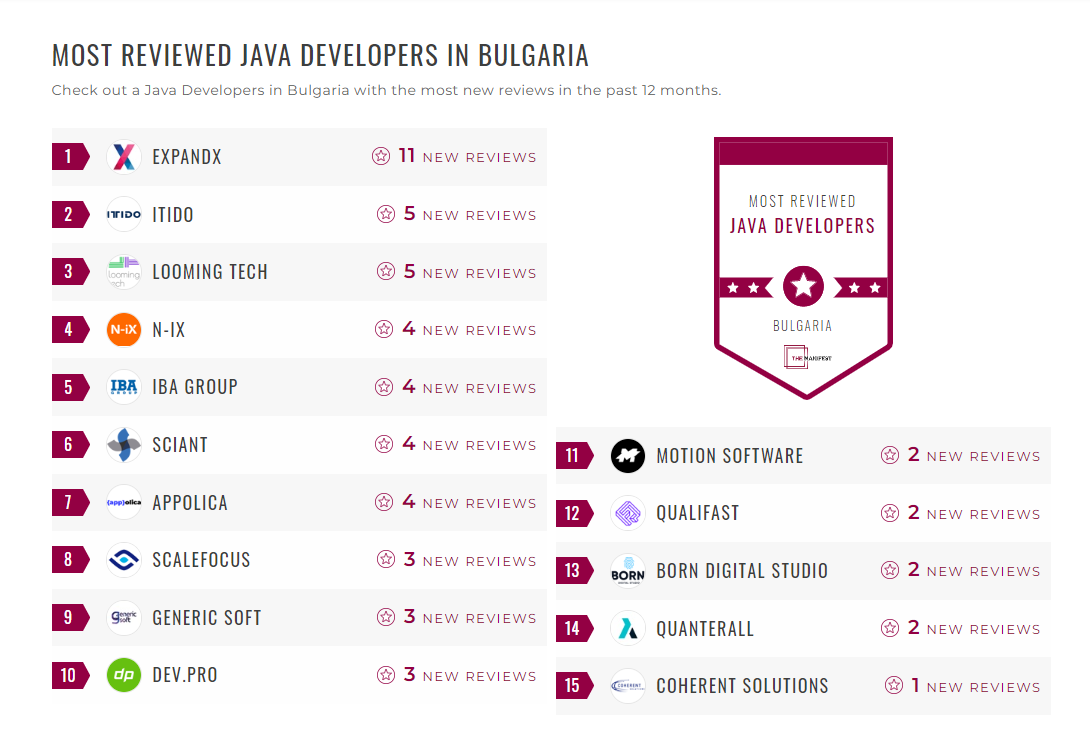 Mobile App Development Companies
PHP Development Companies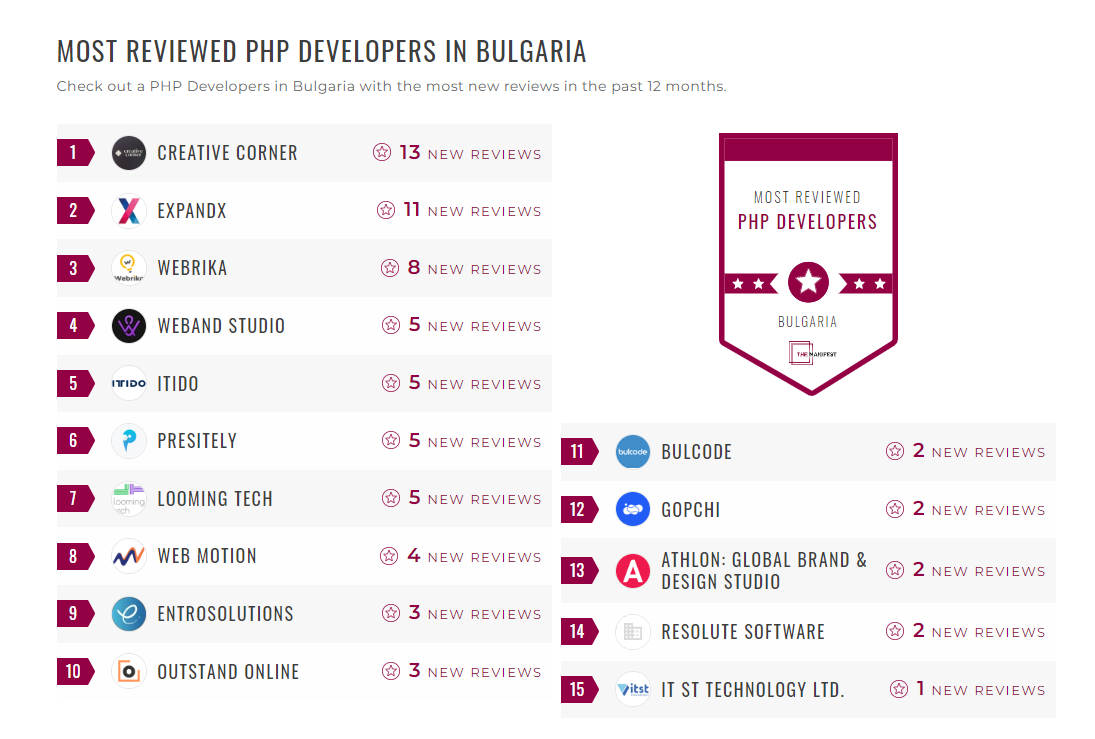 PPC Companies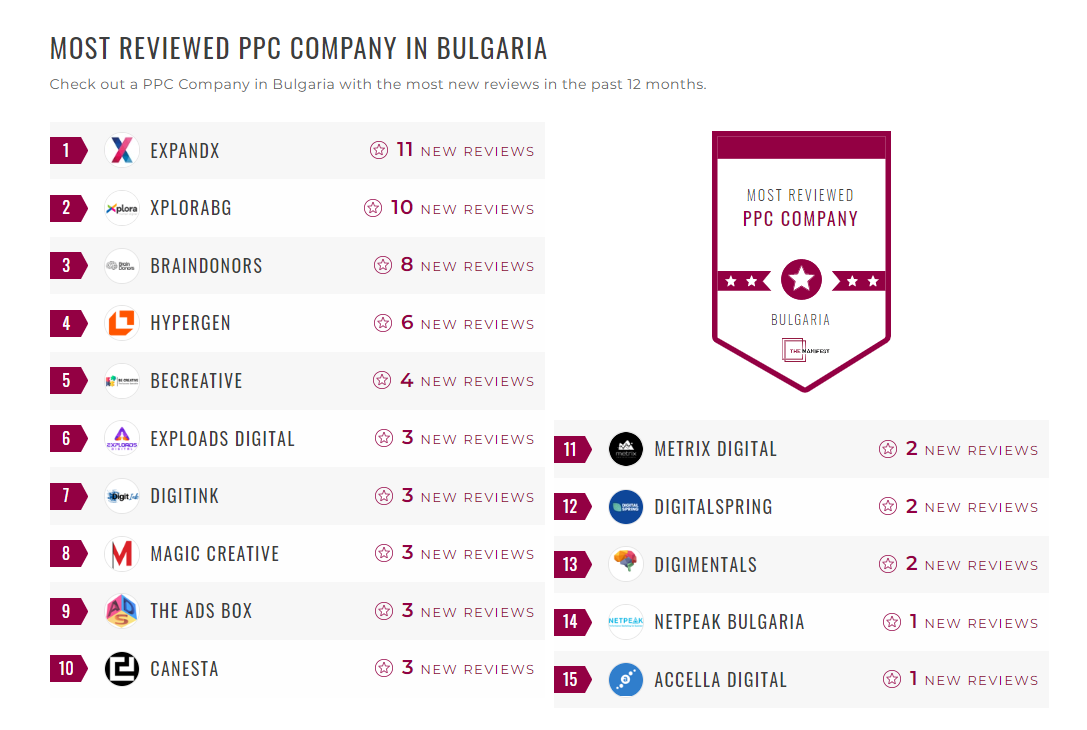 ReactJS Development Companies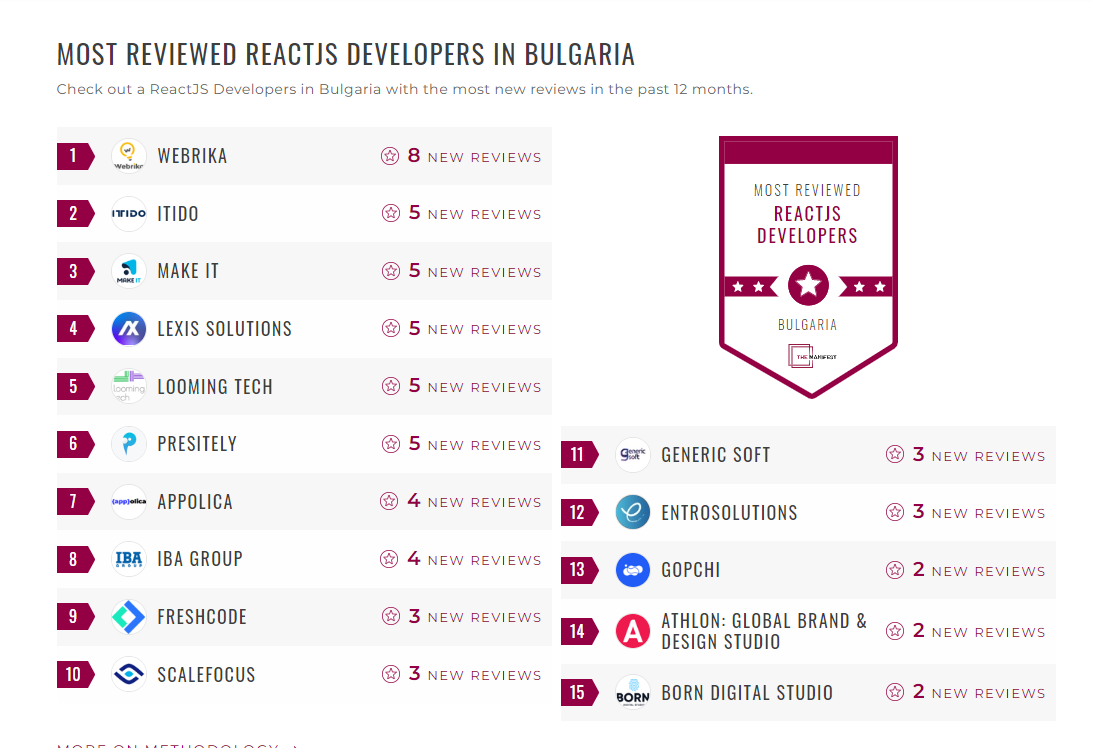 SEO Companies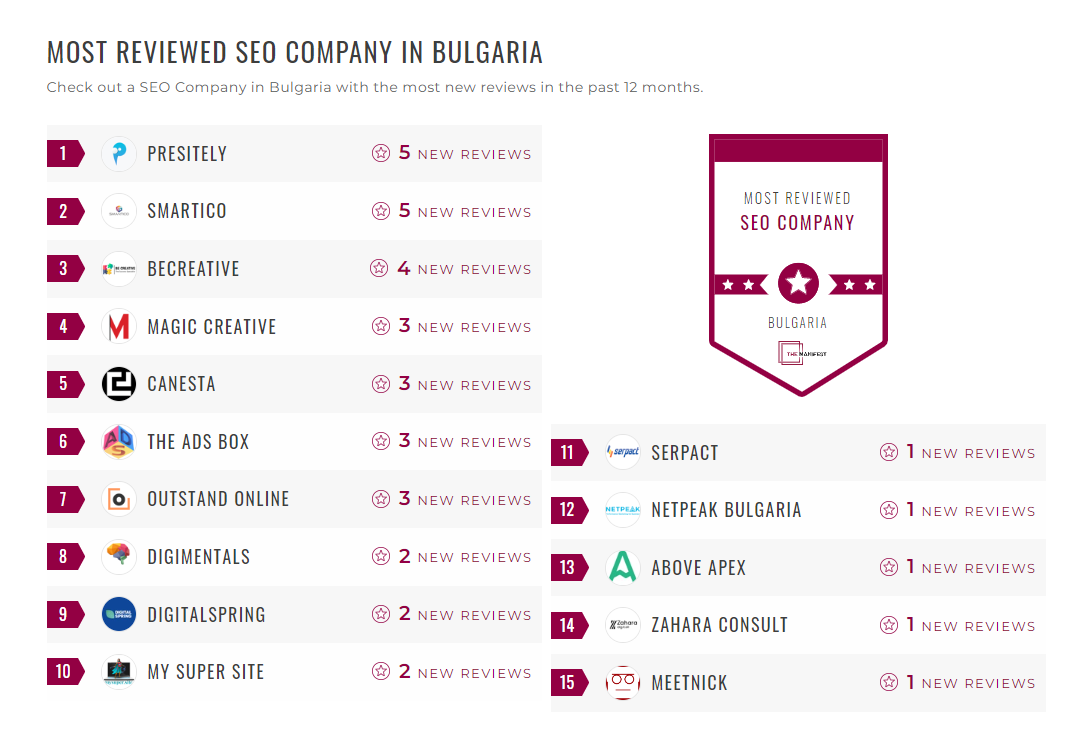 Social Media Marketing Companies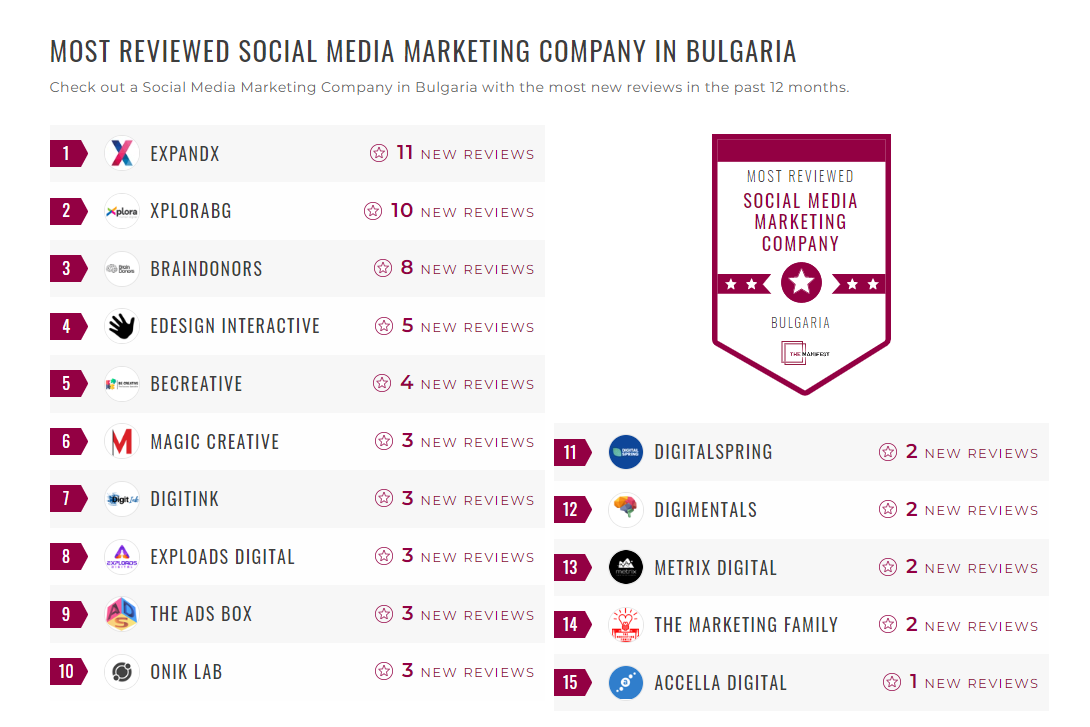 Software Development Companies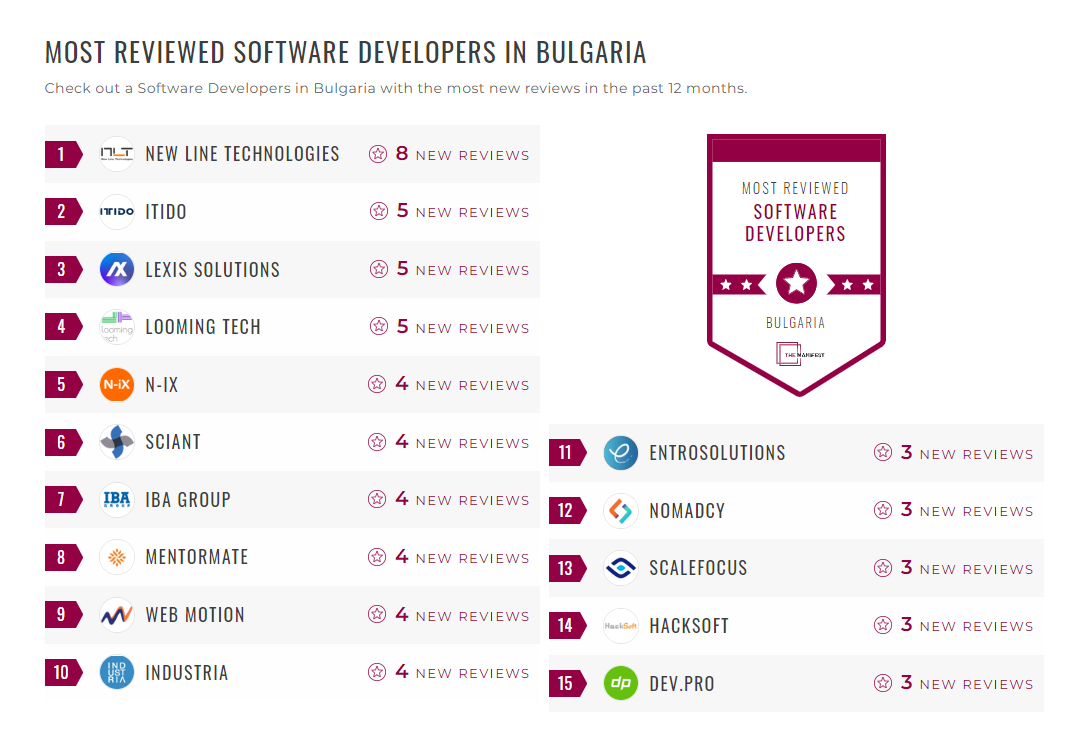 SQL Development Companies
UX Design Companies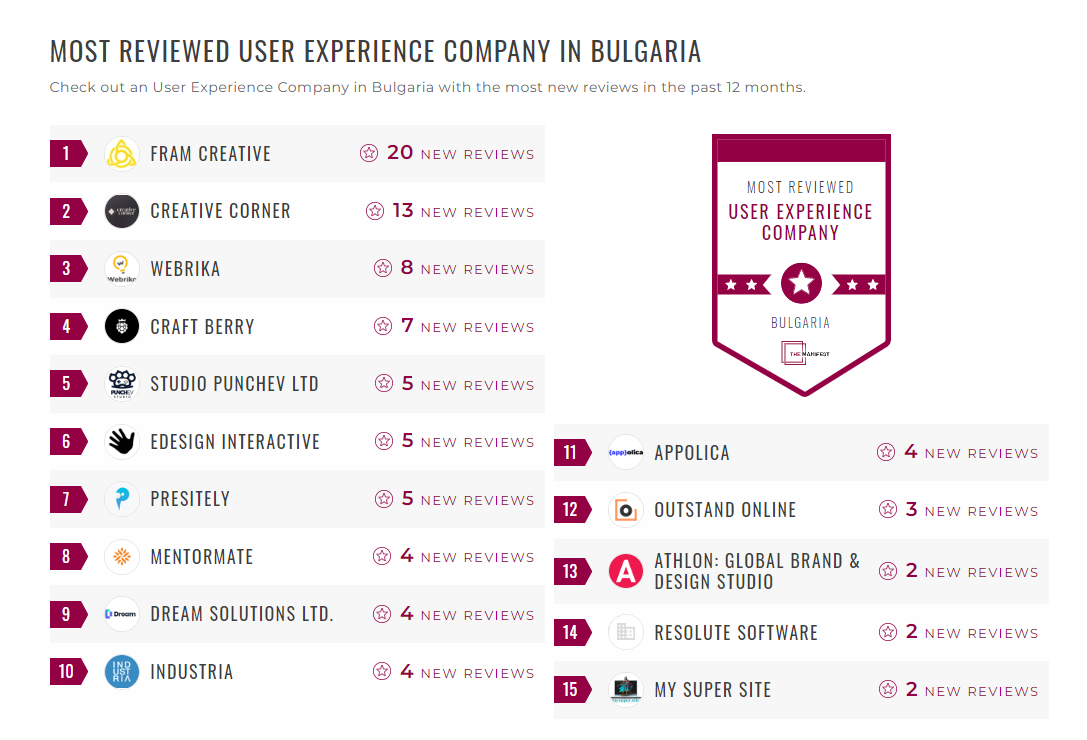 Web Design Companies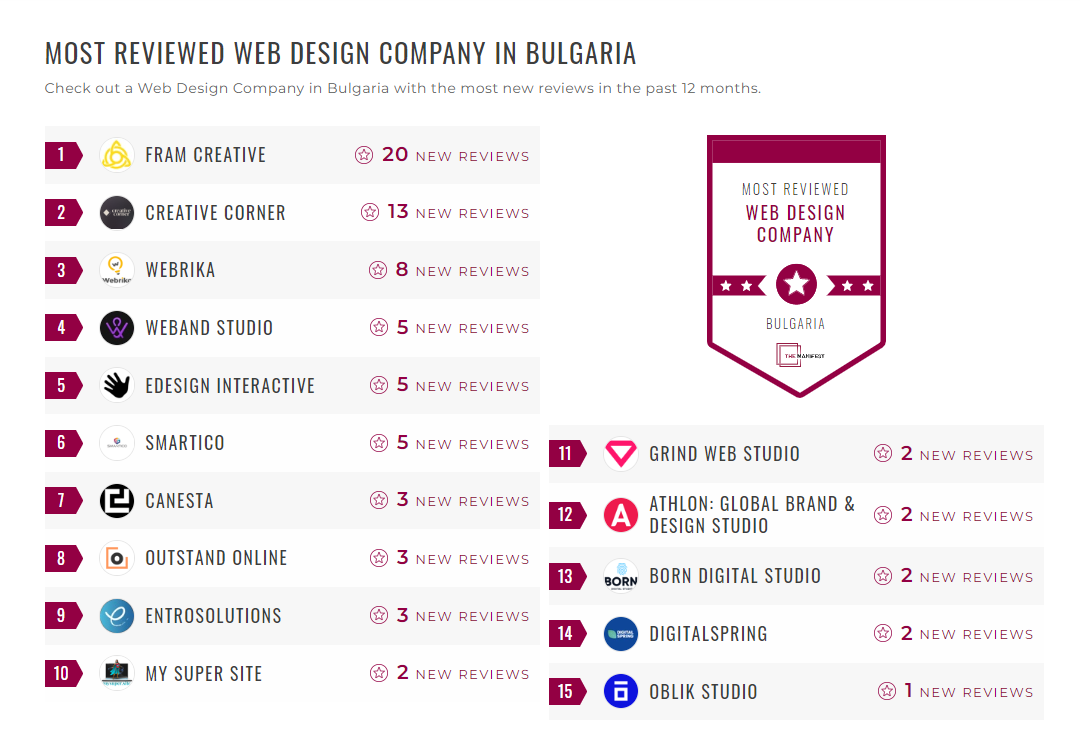 Web Development Companies

WordPress Development Companies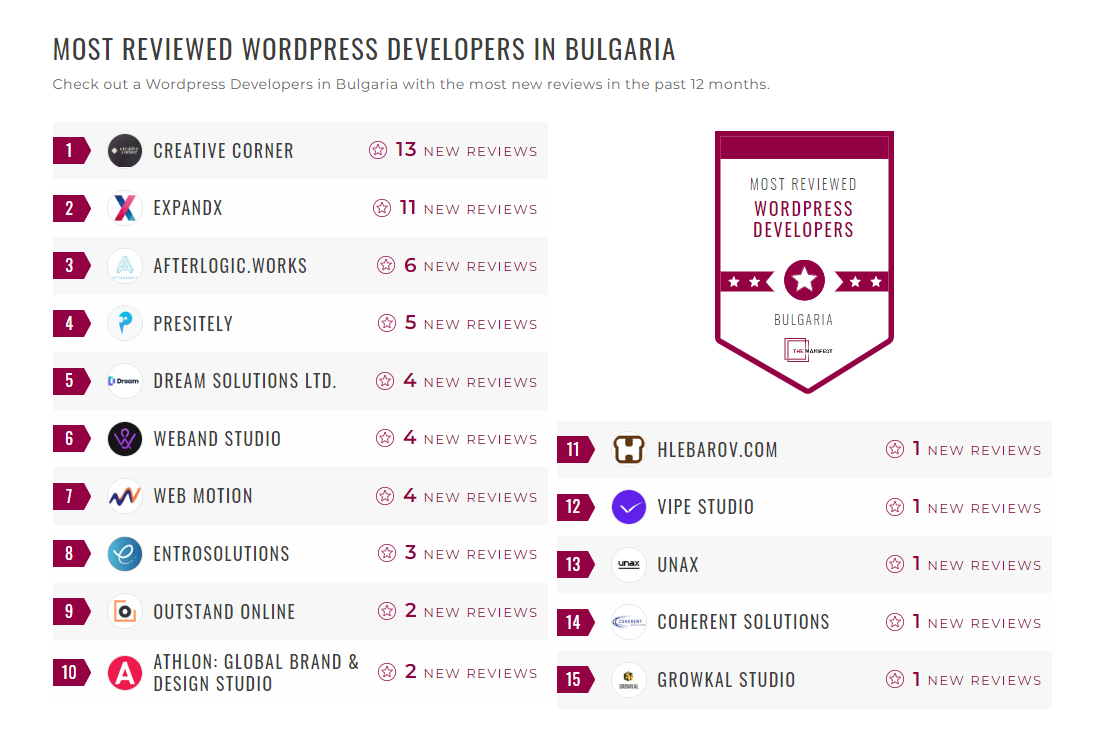 Sofia App Development Companies

Sofia Design Companies

Sofia Digital Design Companies

Sofia Software Development Companies

Sofia Web Design Companies

Sofia Web Development Companies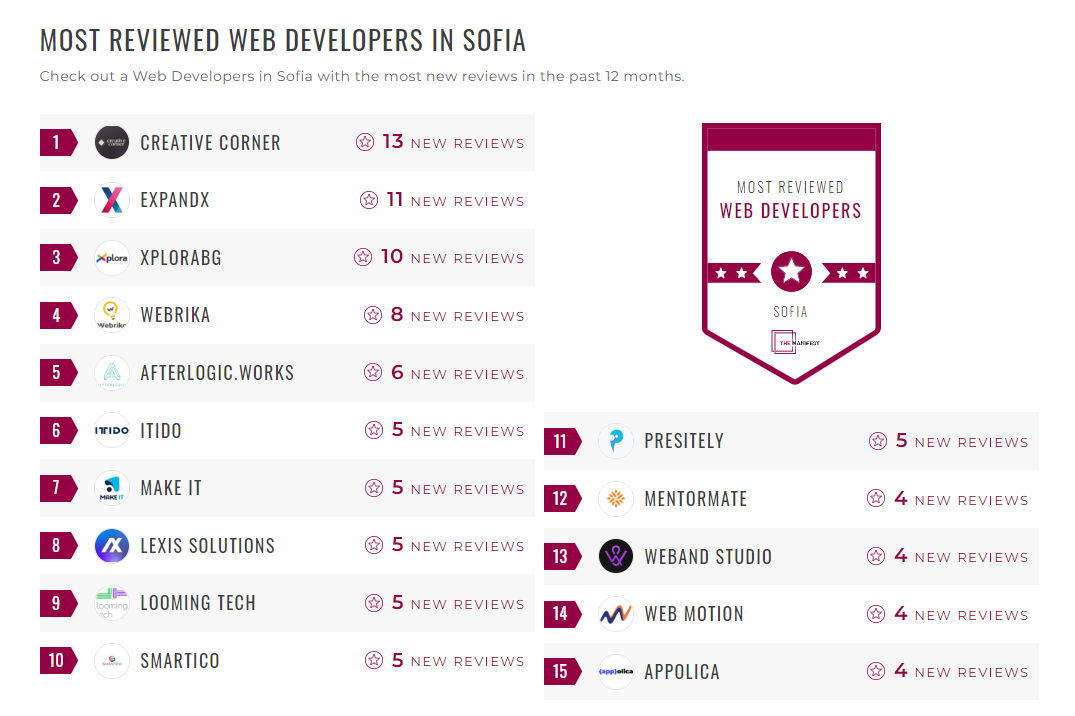 Results are a snapshot of The Manifest's most recommended companies on September 22, 2022. Rankings are dynamic, and this report may not reflect the rankings as they are currently listed. 
About The Manifest
The Manifest is a business news and how-to site that compiles and analyzes practical business wisdom for innovators, entrepreneurs, and small and mid-market businesses. Use The Manifest as an approachable tour guide through every stage of the buyer journey. With three main offerings – data-driven benchmarks, step-by-step guides, and agency shortlists – The Manifest strives to make your business goals a reality.