5 Benefits of Cybersecurity Services for Small Businesses
5 Benefits of Cybersecurity Services for Small Businesses
The benefits of cybersecurity are endless for small businesses today. To prevent the leaking of customer data and other information security risks, companies must take critical cybersecurity measures. Learn about the importance of cybersecurity and how all small businesses should invest in these services.
 
What is Cybersecurity?
Cybersecurity involves protecting systems, networks, and other assets from digital attacks.
Cyberattacks are generally aimed at changing, accessing, or even destroying sensitive information, hacking classified documents, or anything that can interrupt normal business processes.
Since there are more devices out there, and hackers are becoming more creative, having strong cybersecurity protection is more prevalent than ever in today's connected world.
Hire a cybersecurity firm to prevent your company from vulnerabilities.
Types of Cybersecurity Threats
Phishing
Ever received a weird email in your inbox? That was likely from a phishing attempt. Phishing is the act of sending emails that resemble emails from trusted sources.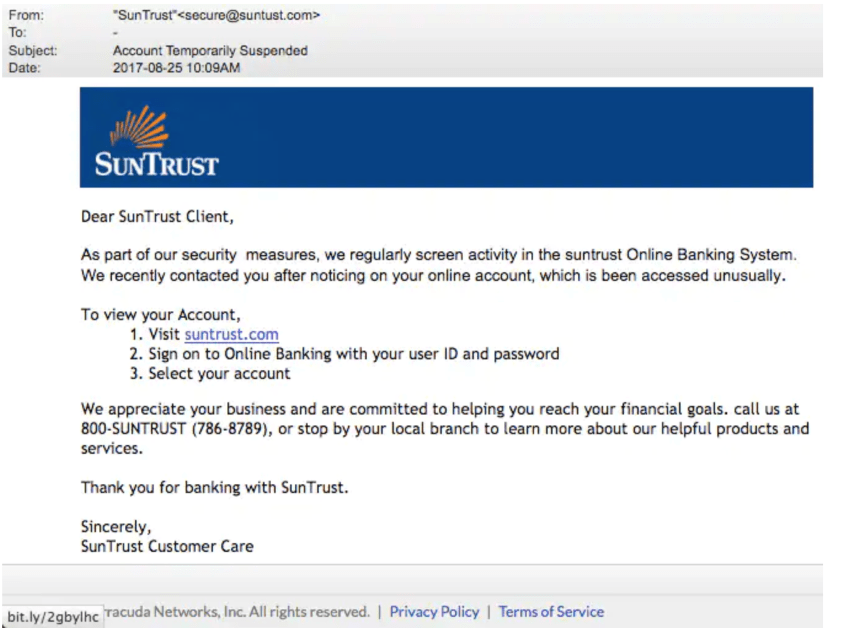 The aim is to steal sensitive data like login information from employees and other targets. It's the most common type of cyber attack.
Malware
All businesses need to invest in malware protection. Malware refers to a type of software that is designed to gain unauthorized access to or even cause damage to a computer or other device.
Social Engineering
Social engineering can involve all cybersecurity threats and scams - as a way to trick users into revealing sensitive information, threats can use social engineering as a tactic to get you to click on a suspicious link, download malware, or reveal other sensitive data.
Ransomware
Ransomware is a type of malware. It is designed to extort money by blocking access to files, a computer system, or other intellectual property until a ransom is paid.
It is important to remember that paying a ransom doesn't mean that your files will be safe or recovered after a ransomware attack.
What Services Do Cybersecurity Companies Provide?
Cybersecurity companies play a role in protecting businesses. Here are some of the services that their teams can provide:
IT and Managed Services
Managed services providers allow companies to offload their technical tasks, which is something that cybersecurity teams can support with.
Cybersecurity companies can manage and support all of the IT systems within a company's network.
Data Security
Data security includes implementing strong storage support to ensure the safety of all data. This level of data protection includes data that's in-house, data at rest, and data in transit.
Penetration Testing
Penetration testing is conducted to find networks and devices within a system that are vulnerable to threats. Cybersecurity companies can conduct these tests based on the scope drafted by the client while providing their expertise.
Network Security & Monitoring
Network security involves building both hardware and software components that help protect the entire network and infrastructure from cyber threats and cyber crime internally and externally.
Along with securing your system, a cybersecurity company should help stay ahead of outages and manage growing networks. A strong monitoring system should be in place to prevent cybersecurity risks 24/7.
Disaster Recovery
If a cyber threat successfully occurs, a cybersecurity company can assist with disaster recovery and incident responses. This includes dealing with any infected processes and system, monitoring alerts for an attack resurgence, and setting up any lost operations to resume.
Systems Auditing & Updates
Cybersecurity companies should frequently audit network systems for their clients to ensure that they are protected from security breaches. Systems audits include checking cybersecurity policies, protocols, and other aspects of a company that are in compliance with legal requirements and standards.
Threats can be prevented with frequent system updates that can be managed by your cybersecurity provider. Your company should receive frequent alerts for software updates as well as device upgrades.
Employee Training
All of your employees should be trained in basic security practices to prevent cyber risks and security breaches. These trainings can include courses on how to deal with emerging threats and other cyber-related responses, tips on protecting customer data, rules on internet usage in the workplace, and more.
Your cybersecurity provider can give guidance and recommendations on employee best practices.
Development of Systems
Many cybersecurity companies can develop systems, tools, and programs that can be used in-house. These can include firewalls and antivirus protection software.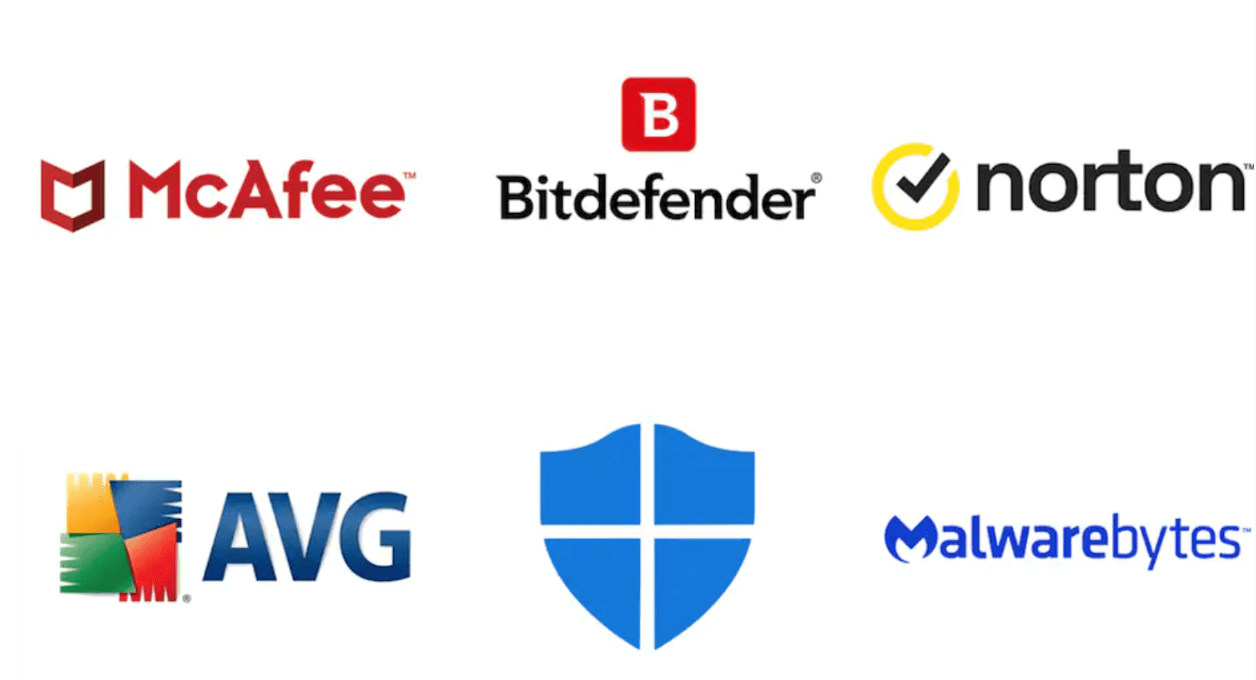 These companies can upgrade the systems for your business while giving you some freedom to manage them internally.
Additional Reading: 'Cybersecurity Glossary'
Top Cybersecurity Companies Listed on The Manifest
Packetlabs Ltd.
Bytagig
TPX Communications
UnderDefense
Hacken
Note: Top Companies on January 2023
5 Benefits of Cybersecurity Services for Small Businesses
Cybersecurity measures are critical for business protection and success.
Here are some of the benefits that cybersecurity services can provide your small business:
1. Protection Against Internal & External Cyberthreats
Nearly 50% of all cyber attacks impact businesses with less than 1,000 employees.
Hiring cybersecurity support will help your business against external and internal intrusions.
There isn't a direct answer for why cybercriminals seek to attack people and businesses – it is a very personal act. But it is known that their hacking has become more sophisticated and stealthy.
Having a robust protection system can help detect and respond to any sort of attack.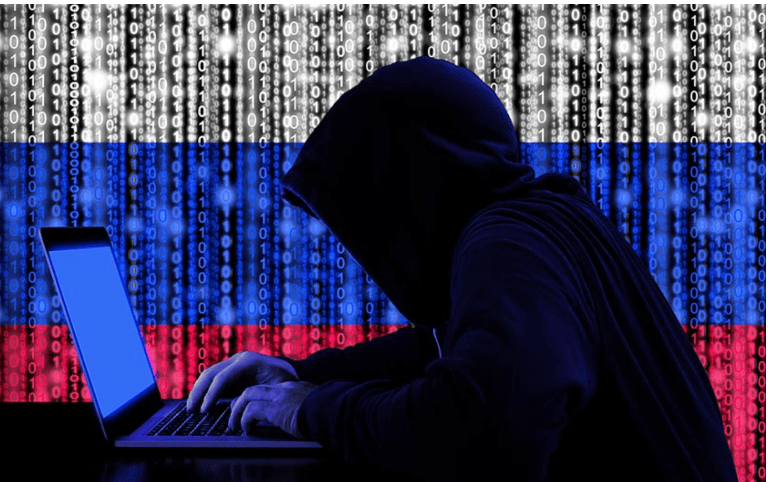 Human interference is key within any external or internal threat. Insider threats can come from current or former employees or any stakeholder, which can involve detailing classified information on the company and elements of customer data.
Proactive monitoring completed by a cybersecurity company can ensure no threats fall under the radar.
2. Improves Business Productivity
Data breaches have steadily increased over the past few years, especially with changes in the workplace.
In 2022, businesses lost an average of $4.35 million due to data breaches.
With more and more people working remotely, businesses need to install security procedures that can still give employees the flexibility to work from home while protecting their security systems.
Businesses can require their employees to install VPNs (Virtual Private Networks), download company-wide antivirus software that prevents spyware and viruses, complete trainings that discuss risk management and scams, and use authentication codes to log into areas that include sensitive data.
A cybersecurity team can ensure those requirements are followed across the board. By implementing these cybersecurity measures, your business can run smoothly with an educated and productive group of employees.
3. Builds Trust with Customers
Customer trust should be a main pillar of any business type. And when it comes to data breaches, a business reputation can be hit the hardest if your customers are directly impacted
Building your brand as a trustworthy partner keeps your clients retained and happy. One way to maintain brand loyalty is to have a strong cybersecurity presence.
If an organization is starting to win a customer over, a setback like a cyberattack where their personal information like social security or credit card numbers can be tampered with or accessed will only cease and damage the budding relationship.
If customers know that their data is protected within your organization, they will feel more comfortable sustaining the partnership. They also will recommend your services to others.
Cybersecurity support will give your business an extra added level of credibility.
Additional reading, 'How to Maintain Customer Relations When Disaster Strikes.'
4. Aligns with Regulation Compliance
Today, many businesses face increased cyber threats, which may lead to the exposure of sensitive data.
Many regulatory bodies have set standards to help protect organizations.
Here are some of the well-known compliance standards:
GDPR (General Data Protection Regulation): requires businesses to protect the personal data and privacy of EU citizens for transactions that occur within EU member states
HIPAA (Health Insurance Portability and Accountability Act): lays out the rules for protecting patient health information
COPPA (Children's Online Privacy Protection Act): imposes requirements that protects children under the age of 13 online
If businesses align their cybersecurity strategies with these standards in mind, they will have more of an advantage regarding data protection.
Additional Reading: 'How Will GDPR Change IT and Mobile App Data Governance?'
5. Protects Business Bottomline
How can a business survive if they're constantly experiencing downtime and losing revenue due to cyberattacks?
Having a team that specializes in protecting your business is critical in this age of cybercrime.
Overall business operations are benefitted from cybersecurity services. Customers are able to complete business transactions securely and safely, which gives businesses what they need to survive in tough, competitive markets.
Protect Your Business & Customers with Cybersecurity Solutions
To have customer trust, invest in outsourcing cybersecurity services for your small business.
Cybersecurity services provide companies of all sizes with security and protection. These services benefit all parties involved from stakeholders to loyal customers.
Begin planning where a cybersecurity company can start making strides to your small business security.