How to Design and Develop a Mobile App
How to Design and Develop a Mobile App
Contributed Content
Smartphones offer closer access to users than any other digital device, which gives businesses all the right reasons to develop mobile apps. Use this step-by-step guide to design and develop chart-topping mobile applications.
According to Statista, 2.1 billion people owned a smartphone in 2016 and more than 2.87 billion people will own smartphones by 2020. Research by eMarketer shows that more than 75% of online video viewing takes place on mobile devices.
These promising statistics and reflect the urgency of investing in mobile app development.
As the Vice President of Marketing at Cubix, a Washington D.C. based web and mobile development company, I have witnessed a clear shift towards mobile apps in the last few years. 
 'For most people, the mobile web will be their primary, if not their only, way of experiencing the internet' – Peter Rojas, Co-Founder of Engadget and Gizmodo
In the current industry, mobile apps are clearly an essential asset. Offering the utmost convenience and user-friendly experience, they're the key to keeping your customers happy.
The following instructions will help you get started developing your first app, as soon as today.
Design Aesthetically Pleasing Mobile Applications
According to Statista, the Play Store has more than 2.8 million apps while the App Store hosts 2 million apps. Due to this volume of available options, 58% of app users become inactive within one month after downloading an app if they aren't consistently amused. 
In such a competitive market, make your app stand out from the crowd with a beautiful design and user-friendly interface.
Use this guide to design a useful mobile application:
Step 1: Define Your Objectives
The nature of a product or service will determine the overall design frame of a corresponding app. Businesses positioned as fun-loving should use an active, dynamic design. More serious or sophisticated companies might consider a subtler aesthetic. 
Right from the beginning, it's crucial to set requirements and determine the objectives your business seeks to accomplish with a mobile app.
As a designer, always keep in mind the app's desired look and feel. It will provide a pathway for the designing process.
Start the design process by brainstorming a color scheme, number of pages, and overall theme.
Step 2: Develop Wireframes
After deciding on the underlying theme, you can start developing wireframes to represent how each page of the application will look. As a visual representation of the app, it determines the placement of icons and content. 
Wireframes establish the app's functionality by displaying the effect of different actions users take on the screen.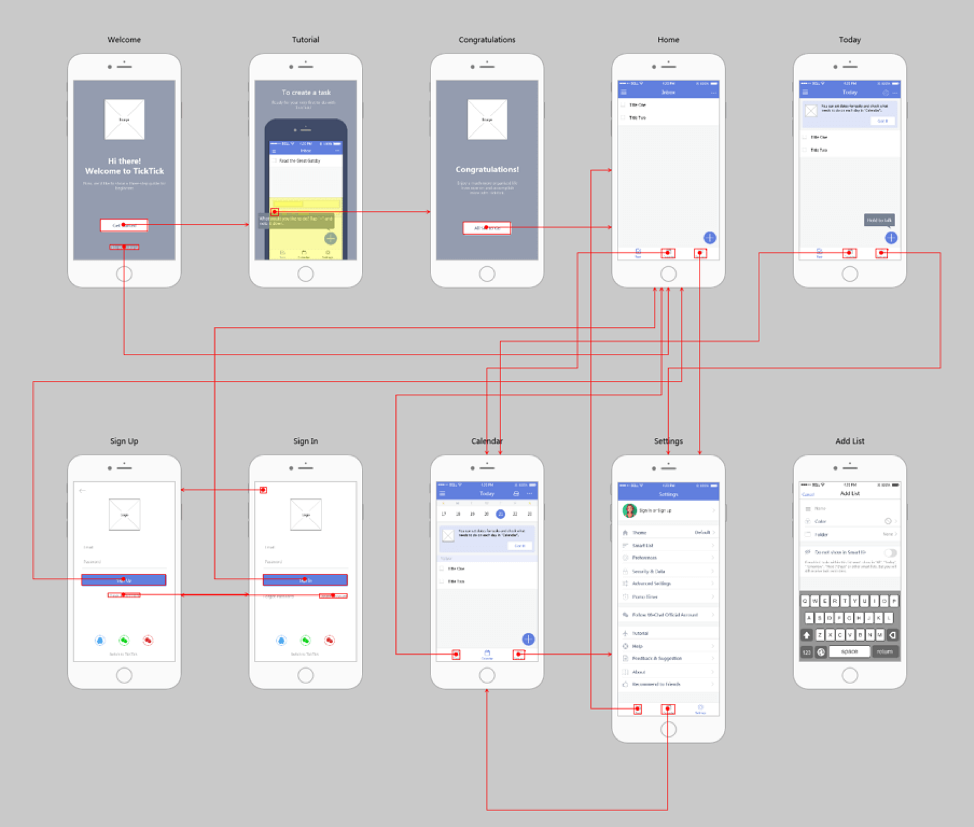 (Source: groupcost)
You can either develop wireframes on paper or digitally using online tools such as Axure or Lounge Lizard.
Make wireframes as detailed and extensive as possible to make future processes easier. 
Step 3: Develop Mockups
Mockups should look virtually the same as the final application. Think of them as screenshots. 
Design software allows you to experiment with different color schemes for the wireframes you create.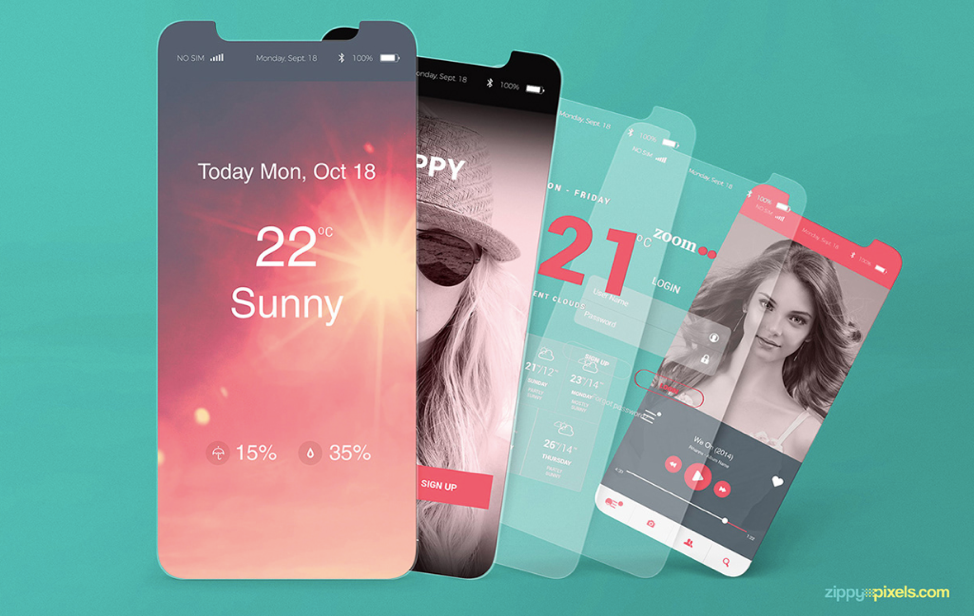 (Source: Pantone Canvas)
Once complete, you can share the mockups internally within your company to solicit feedback and visualize the app's final look and feel.
Use two wireframe screens and develop mockups for comparative analysis
Develop Robust Mobile Apps
Step 1: Know the Audience
Since people have different interests and developing relevant apps is crucial. Knowing the audiences' demographic, geographic and psychographic characteristics will help you create apps that will go straight to the hearts. 
Test the prototype on a sample of the audience to troubleshoot any potential issues before releasing it to the public. 
Step 2: Make Apps Easy to Use
Apps that are difficult to use drive the users away. Consider the following metrics:
You must include instructions wherever necessary and balance the frequency of text and visuals. 
Mobile app developers also recommend including an option to go to the home page in every tab. 
Step 3: Develop the Core Features First
Since some features are more important than others, develop priority functions first and test them several times. You can add the additional optional features later on as plug-ins. 
Using a Freemium model with bonus features available for purchase will keep the app lightweight.
According to AppsFlyer, 5% of users spend money on in-app purchases. This 5% is 20 times the total revenue generated from all other app users. It highlights the potential of in-app purchases that you must not miss. 
Step 4: Focus on the Security
In the current market, chances of security breaches are high due to several factors: 
Considering the frequency of user's uploading and downloading behaviors, mobile phones demand high-end security to protect data. Developing a backup mechanism and encrypting data are important measures to take.
Always communicate how you keep your app secure to let users know their data is safe.
Expected Costs and Budget for App Development
Average Cost of Development
The cost of developing a mobile app depends on the features, compatibility, platform, risks, taxes and more. It is difficult to give an exact cost of development. Various surveys, however, seem to suggest an average allocation of $100,000 to $500,000. 
According to Clutch, application development companies charge $171, 450 while Kinvey quotes $270,000. An app with rich features and higher device compatibility costs between $267,000 and $360,000.
Variation with Features
The features included in an app determine the cost of its development. Standalone applications that don't require network access, such as calculators and cameras, are developed at an average rate of $50,000. Apps like Stocks that consume data but do not require signing in to use cost between $50,000 and $100,000 to build.
Apps that require authentication by users are a costlier undertaking. Since they include complex functionalities like inviting others to the app, push notifications, and data syncing, the price point ranges from $100,000 and $300,000. 
Social networking apps like Facebook and Instagram catalyze interaction between users. Products of this type require best-in-class security and usually cost between $150,000 and $500,000. E-commerce applications take this prioritization a step further by integrating different authentication features and tend to cost between $200,000 and 1,000,000.
"Mobile is full of exciting technologies, and approaches that can help us transform how we teach, work and learn." – Geoff Stead, Executive Vice-President of Didactics
Based on the insight you've read so far, how can you transform your approach to mobile app development?
Mobile: Not Only the Present but Also the Future
Businesses across industries are agreeing to the massive potential of mobile for growth. During my role as the Vice President of Marketing at Cubix, I have witnessed an exponential increase in the demand for mobile apps. Very few, however, know the process or the requirements of developing an effective application. 
Now that you're equipped with up-to-the-minute insight, are you ready to take your business to the stores?