The Manifest Releases the List for the Most Recommended B2B Providers in The UK for 2022
The Manifest Releases the List for the Most Recommended B2B Providers in The UK for 2022
FOR IMMEDIATE RELEASE
Media Contact
Morgan Flores
Director of Performance Marketing
Washington, D.C., October 5, 2022— The Manifest, a data-driven business news platform, ranks the best UK-based companies within the B2B industry. These companies have proven their capabilities to the people that matter most.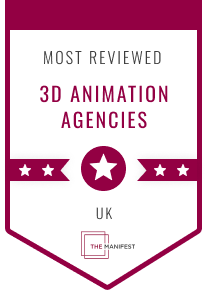 The UK has recorded one of the most astonishing comebacks during their 2021 recovery campaign. From a low GDP rating of -9.4% just the year prior, the country has recorded a net rise of 7.5%. This kind of performance doesn't happen often and can be attributed to the strength of their local economy.
The Manifest aims to highlight the SMEs that helped make this happen and get them the recognition they deserve. Through these efforts and awards, more companies will hopefully emulate the good practices of the businesses we highlight and encourage higher quality services.
What are The Manifest Awards?
The Most Reviewed Company Award from The Manifest highlights the progress businesses have made in their journey of providing the best possible services to their clients. The recognition celebrates all the startups and SMEs that earned the highest number of quality client reviews and recommendations over the past year.
"The UKs achievement is something that deserves much more attention because of how amazing it is," said Clutch Senior Account Executive Ethan Lutz. "Our work will hopefully shed some light on it as we recognize the people that helped make it happen."
Get listed on The Manifest today, and your company can enter the consideration pool and maybe even win one of next year's awards.
Top Service Providers
Application Management and Support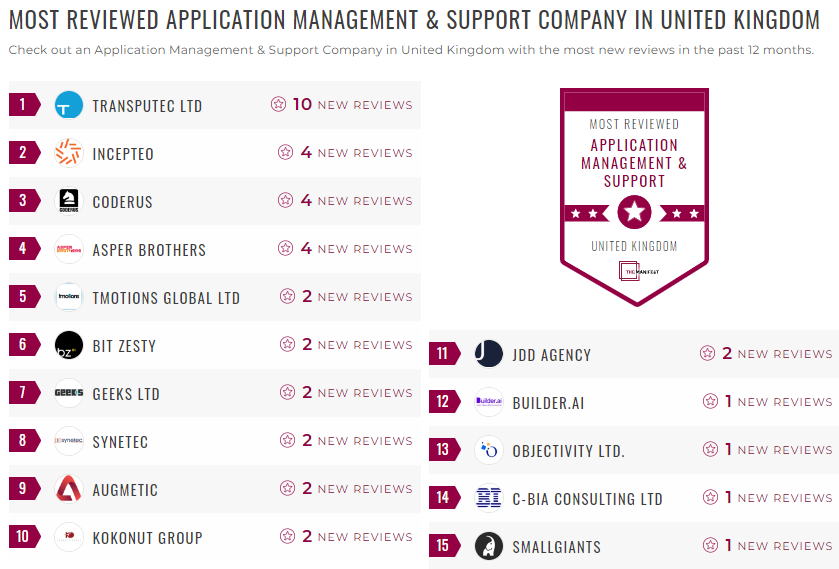 Javascript Development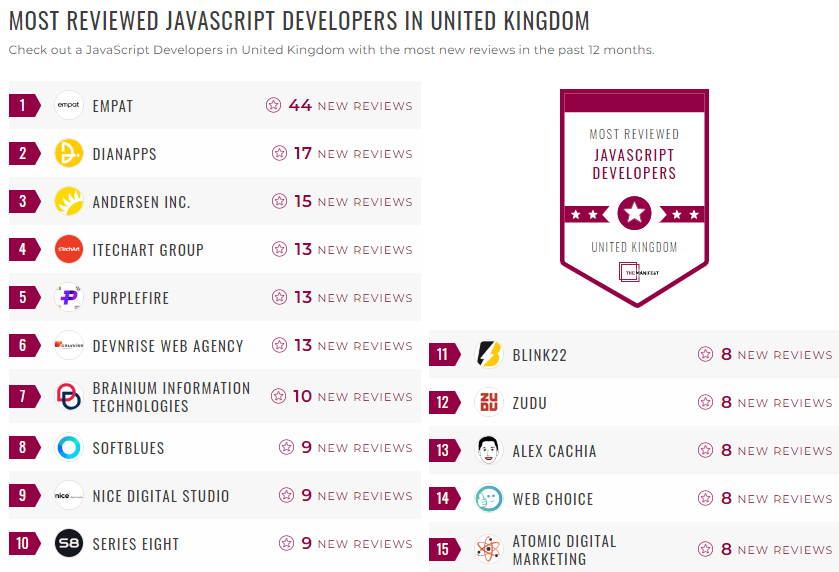 Strategy Development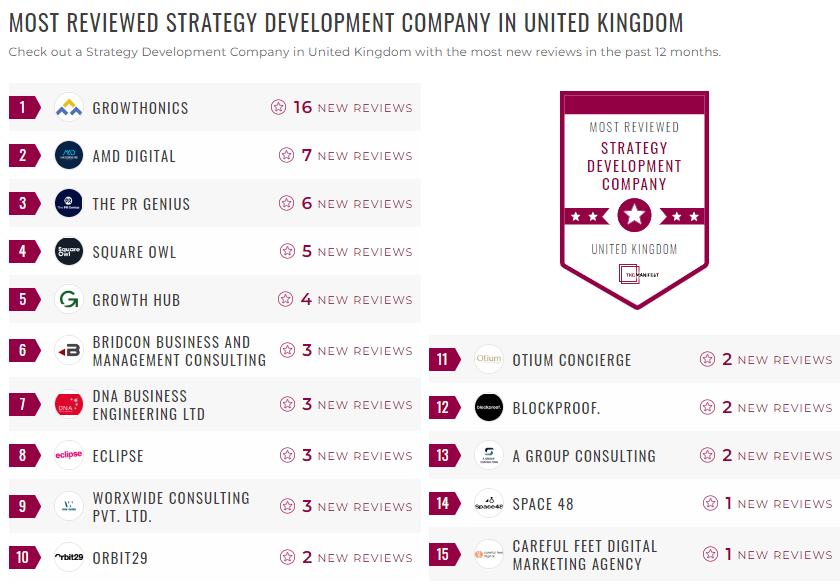 Smart Contract Development
SEO Content Creation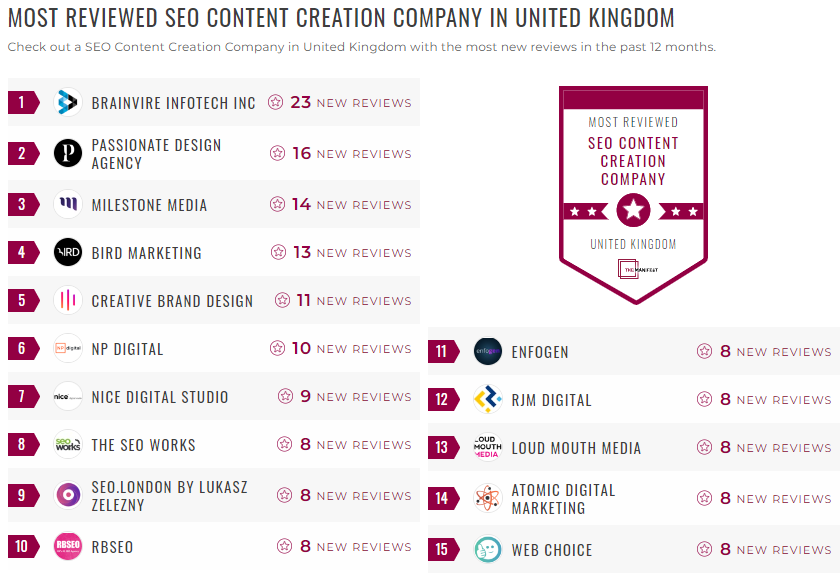 On-Page SEO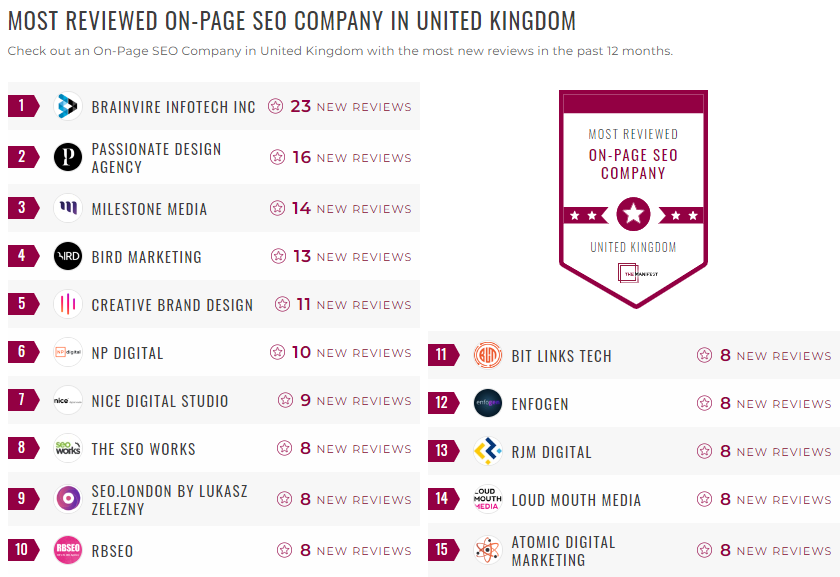 SEO Mobile Optimization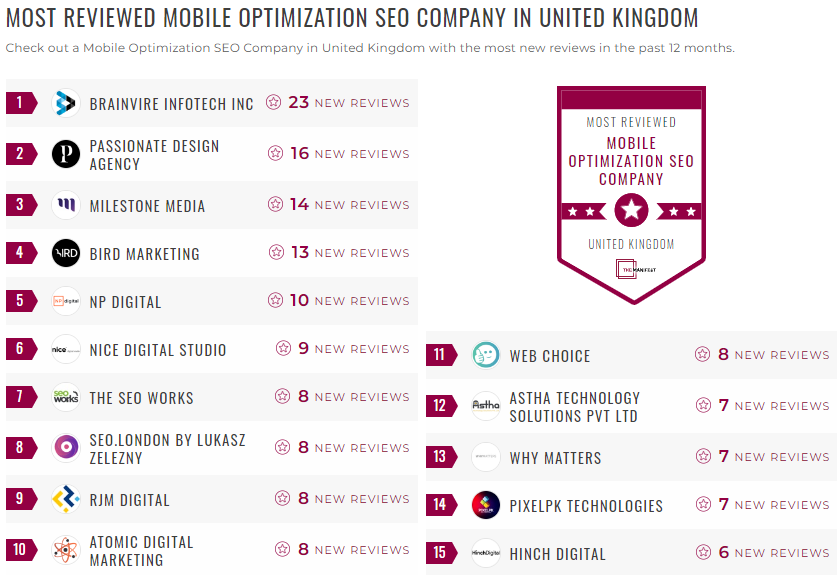 Multilingual SEO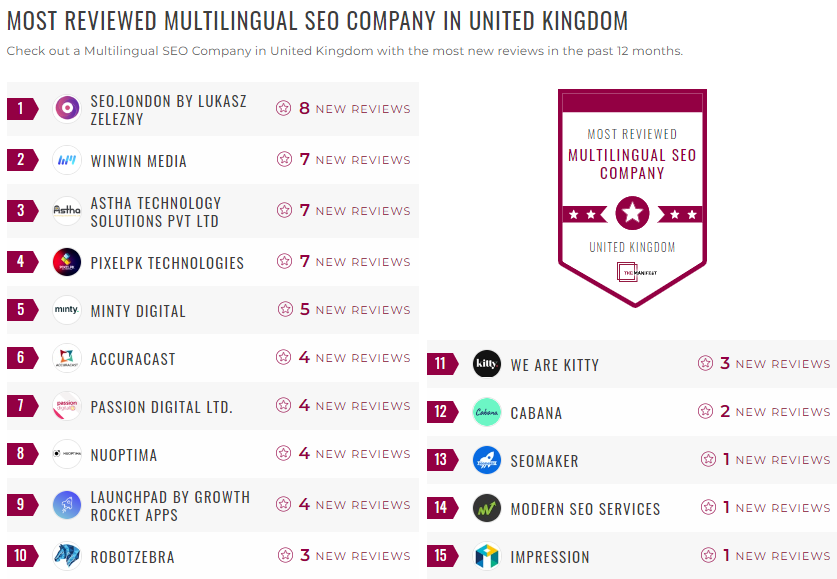 Link Building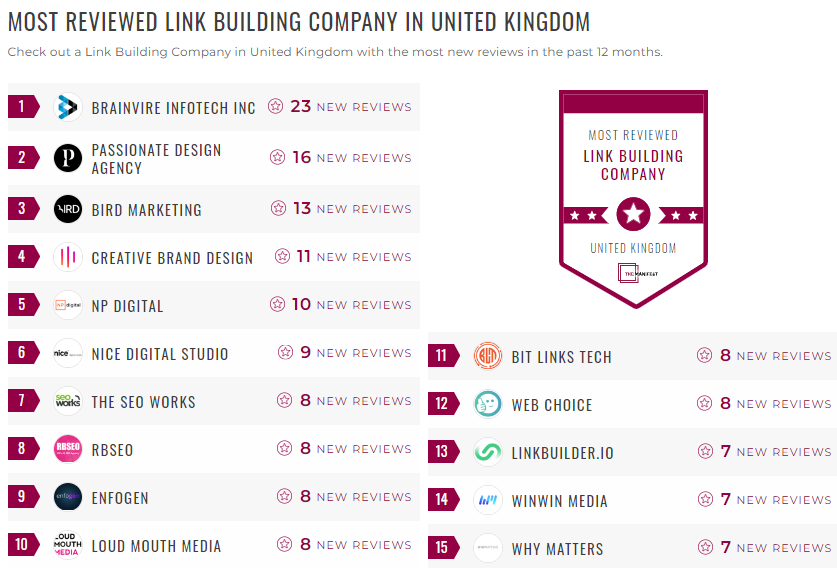 Usability Testing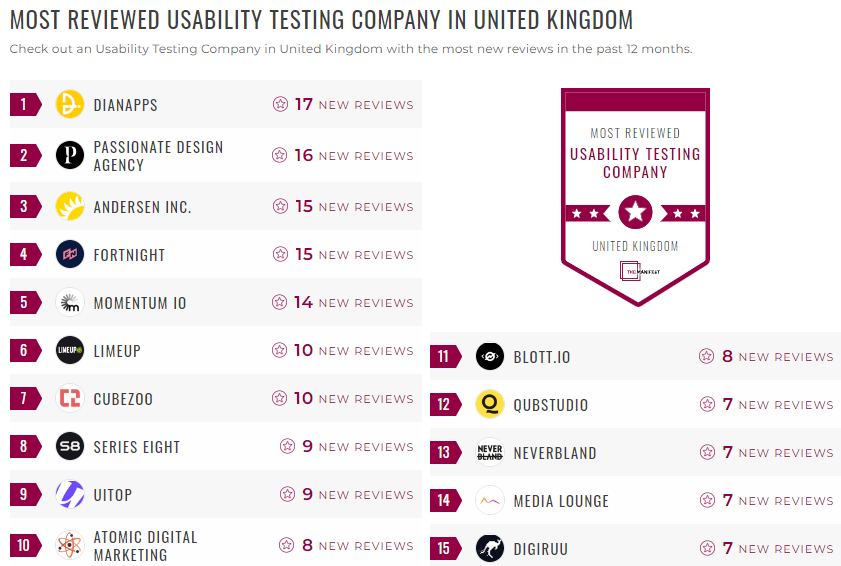 UX Strategy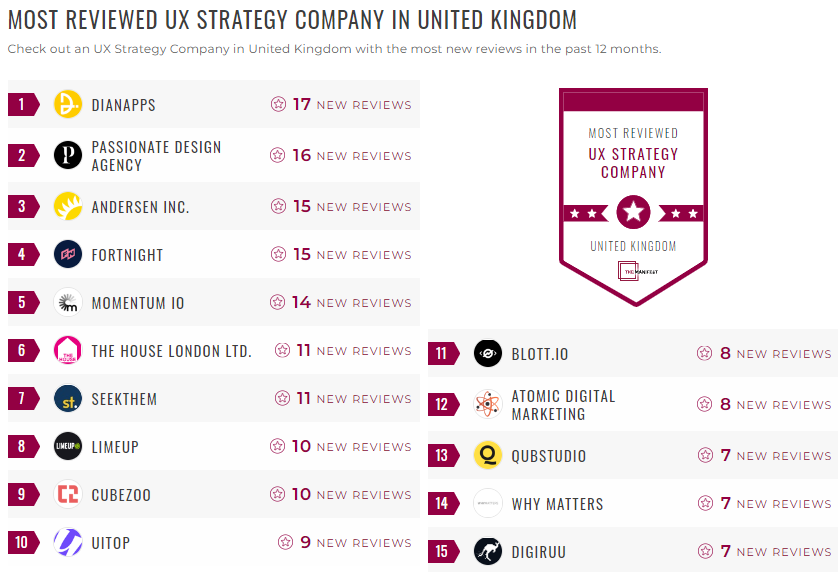 User Research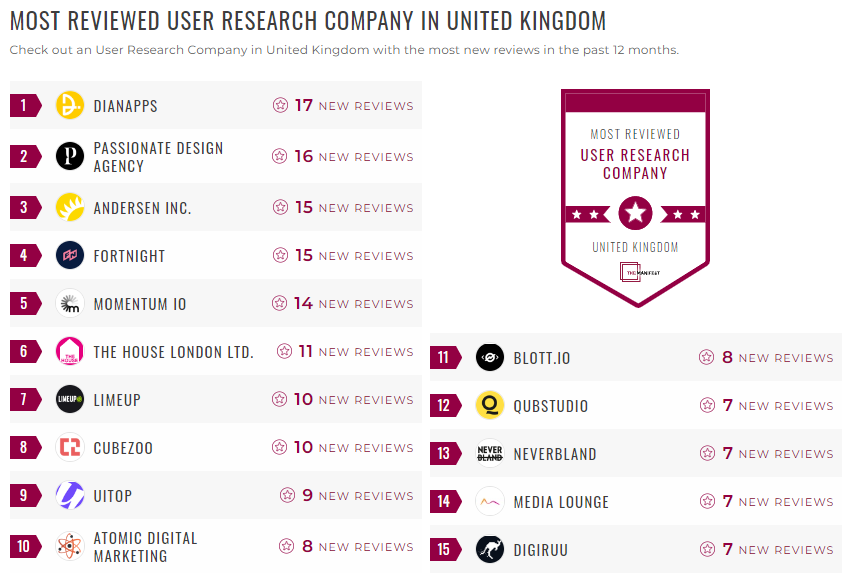 Google App Engine Development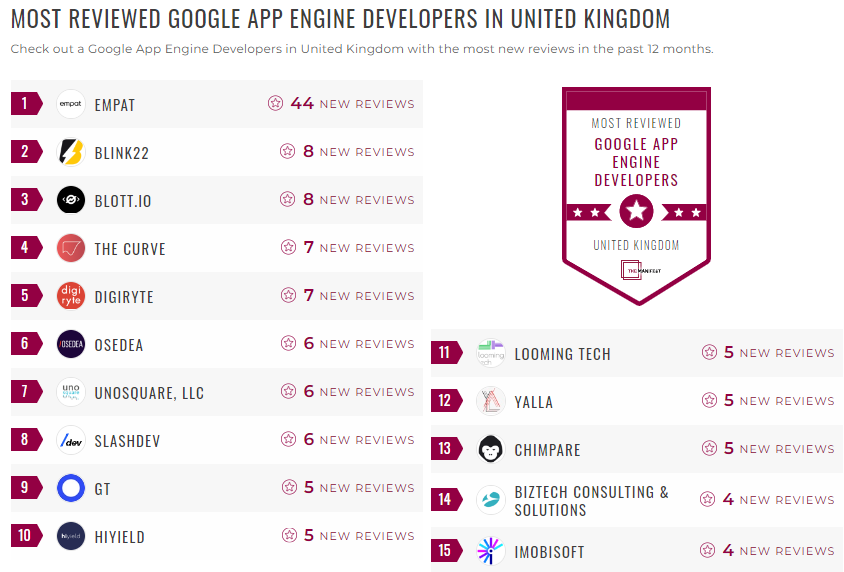 Motion Graphics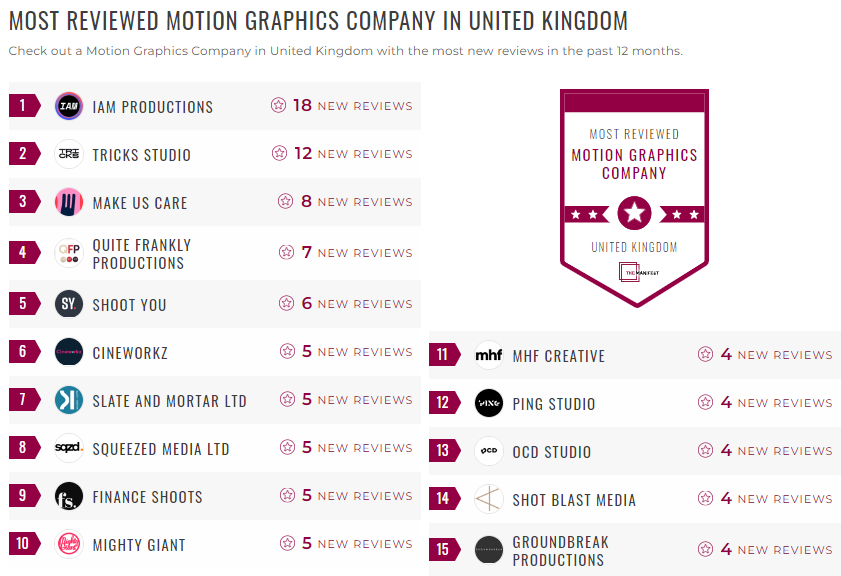 Consumer App Development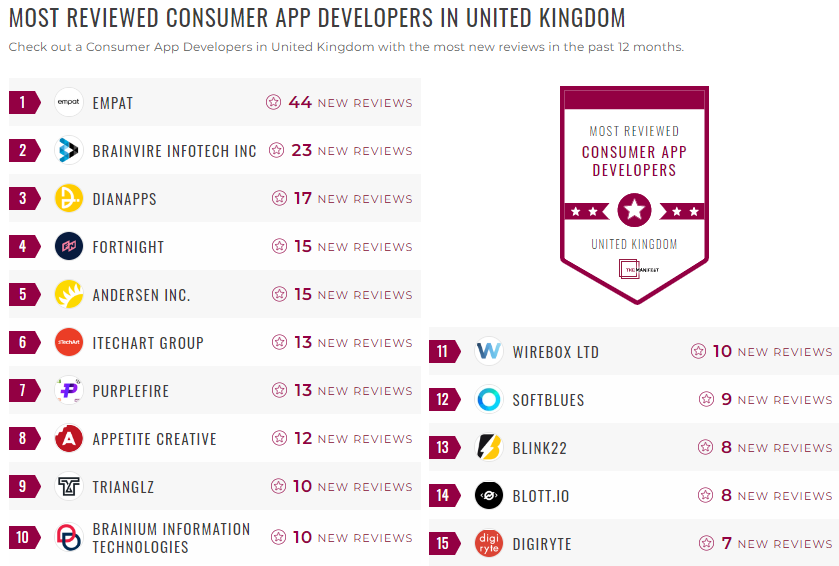 Sales Enablement App Development
BI App Development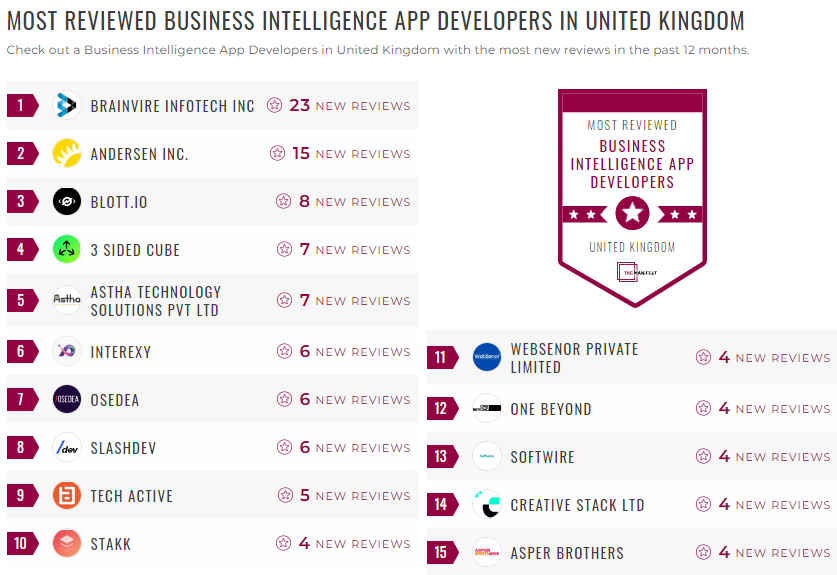 ECommerce App Development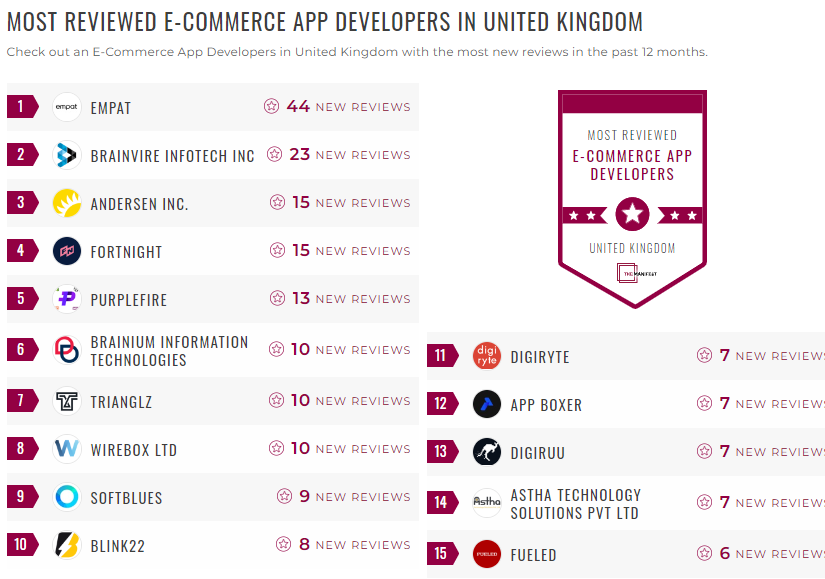 Education App Development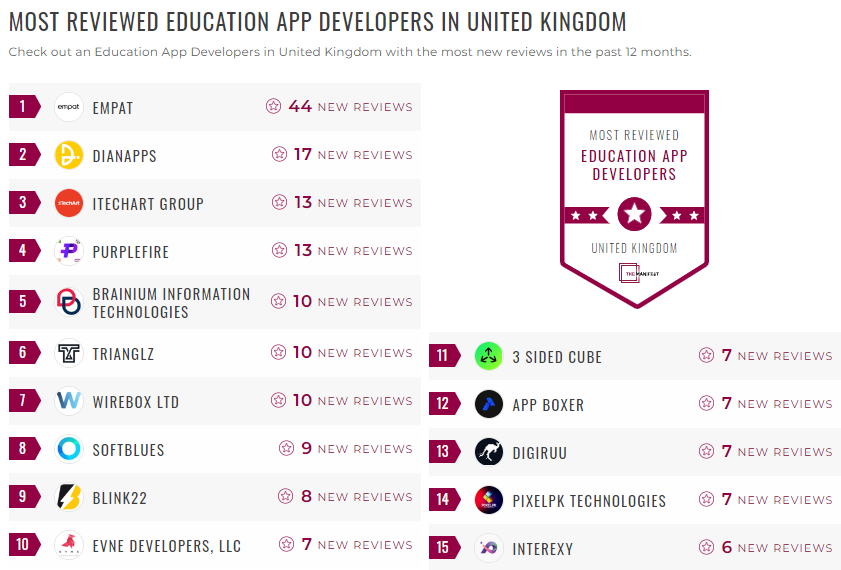 Field Operations App Development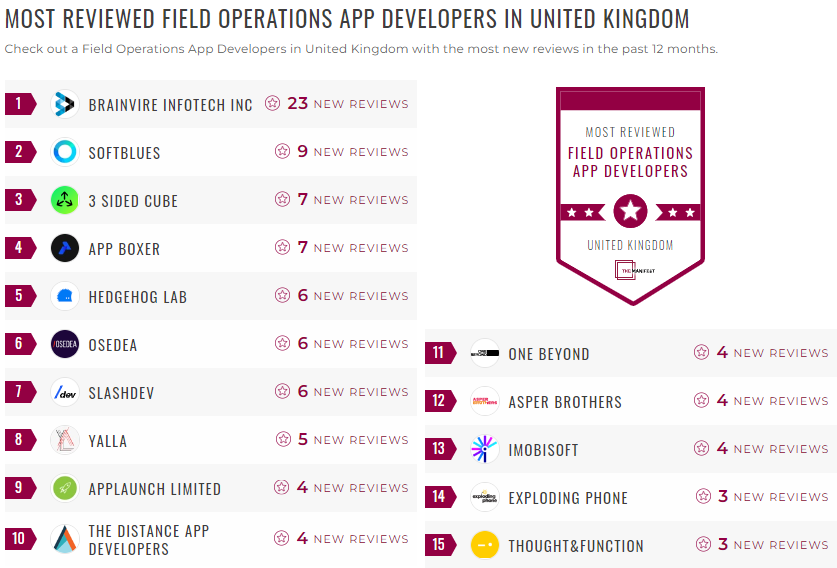 Financial App Development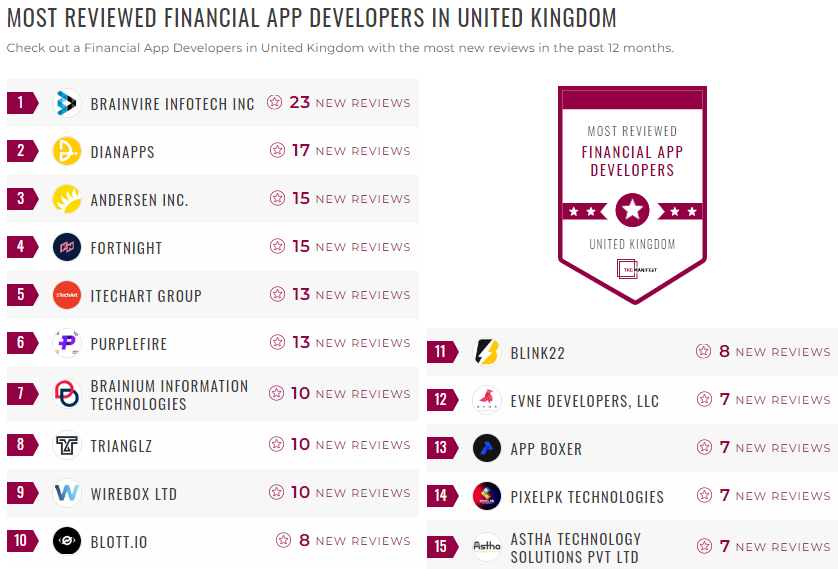 Health App Development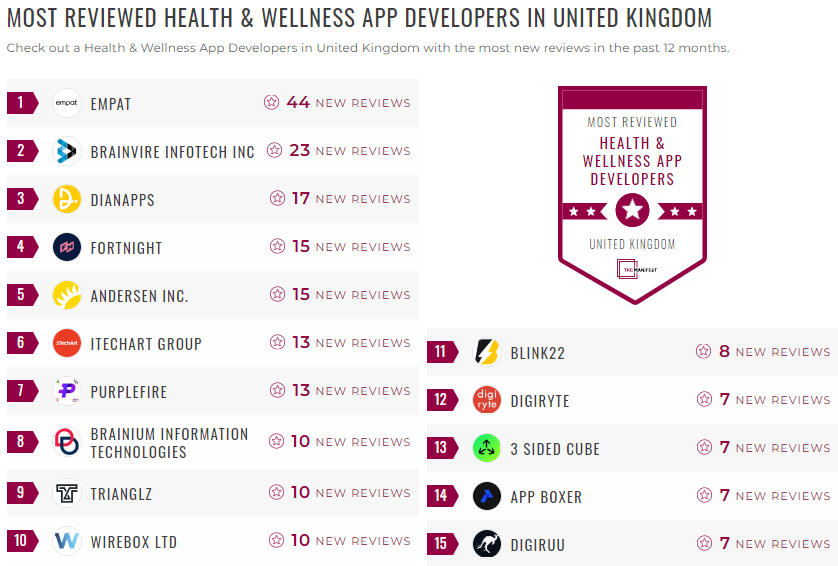 Travel App Development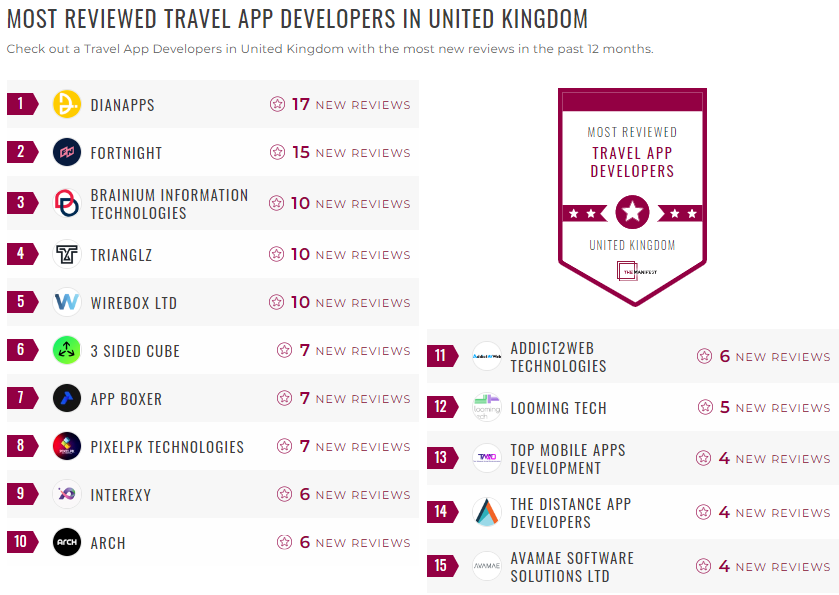 Publishing App Development
Productivity App Development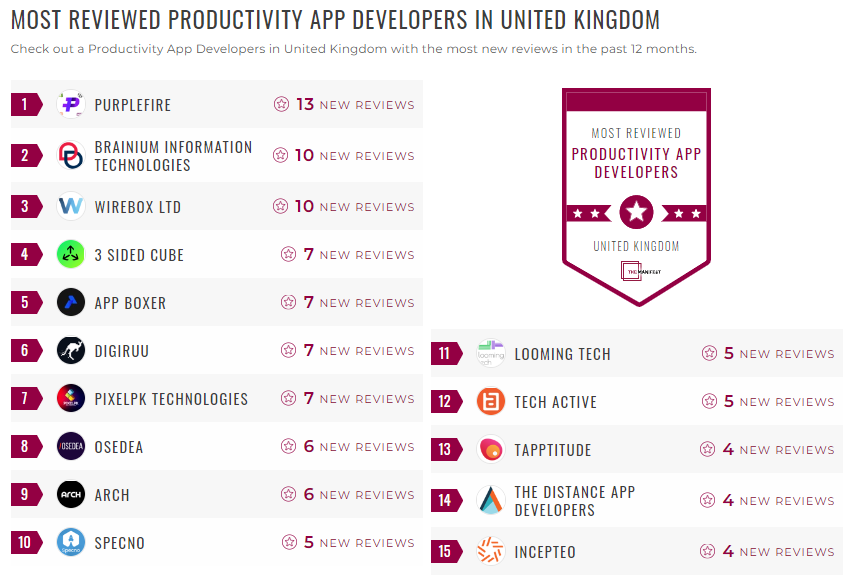 Social Media App Development
Mobile Game Development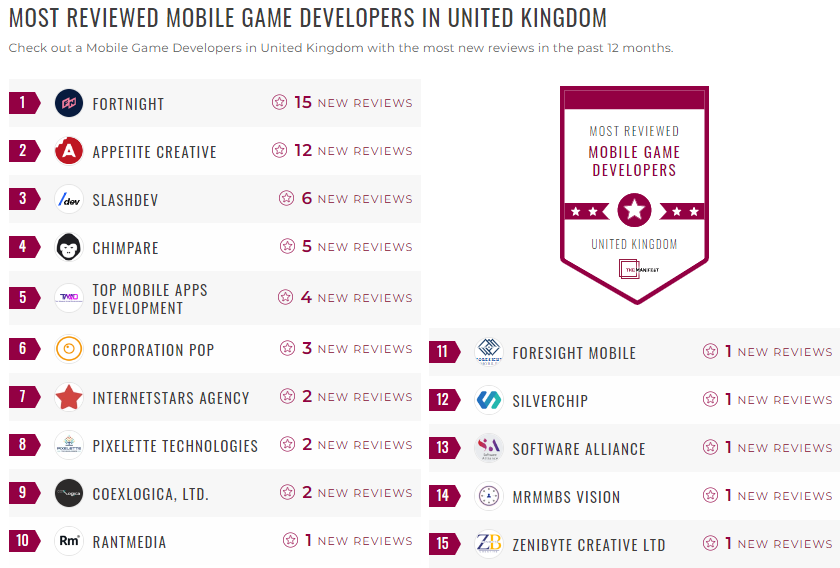 Email Marketing
ReactJS Development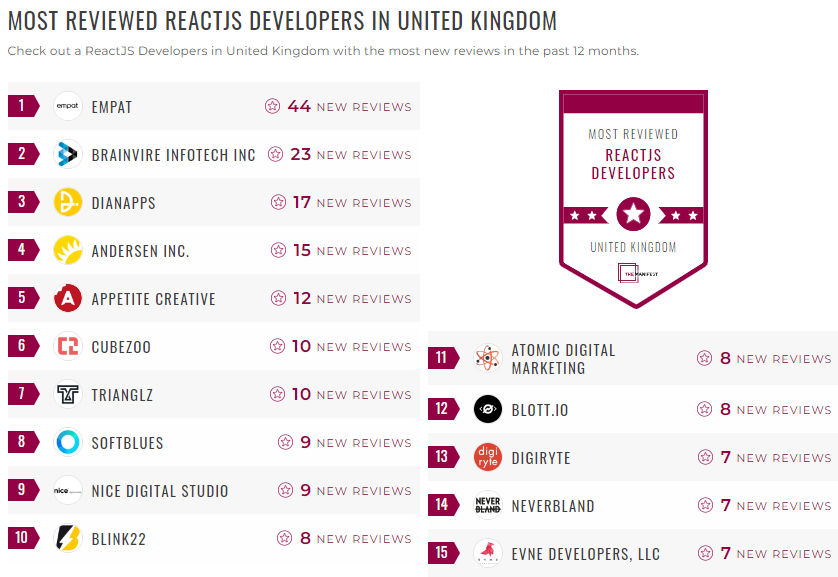 Flutter Development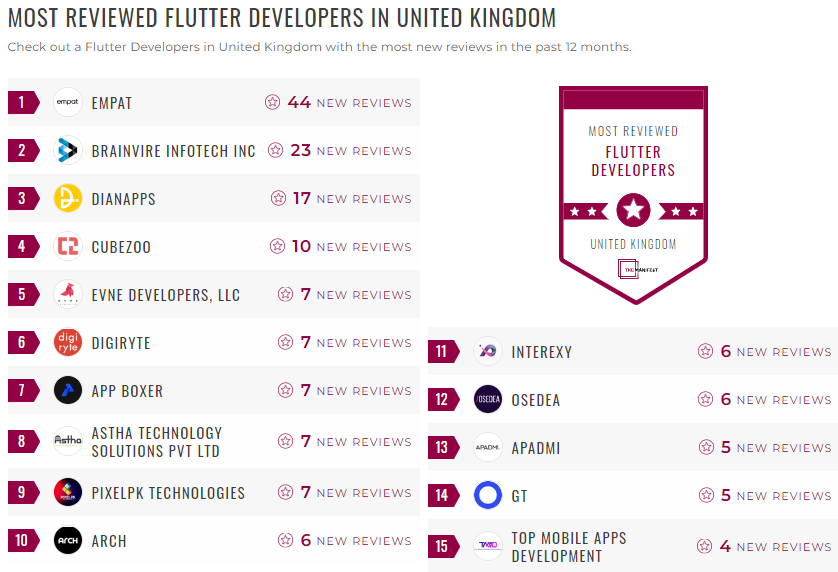 Java Development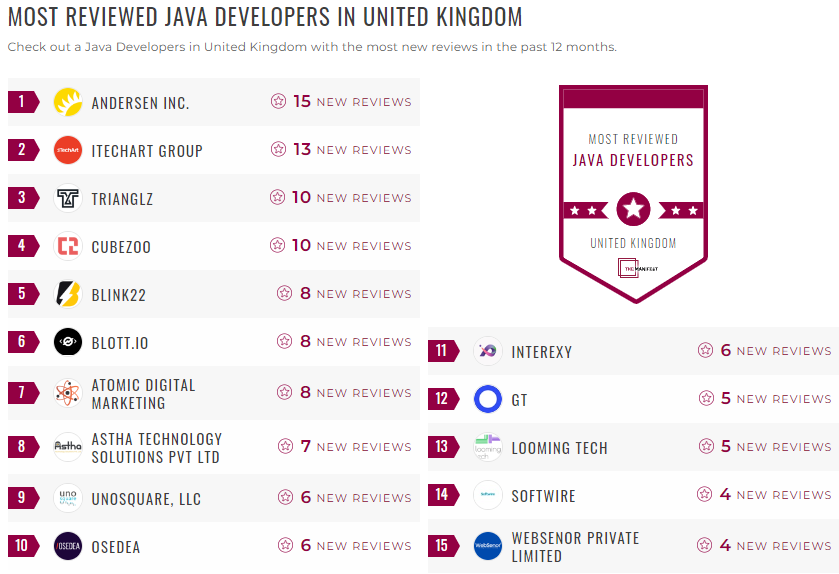 App Modernization Services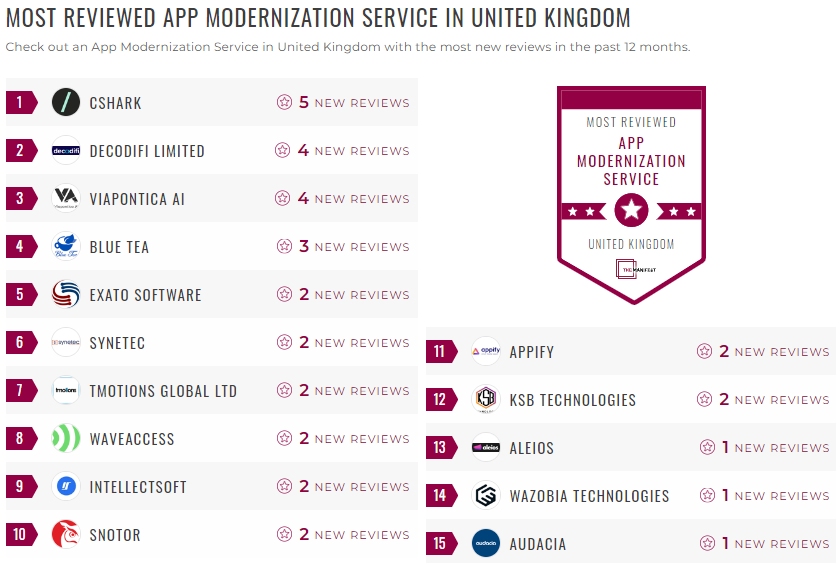 Laravel Development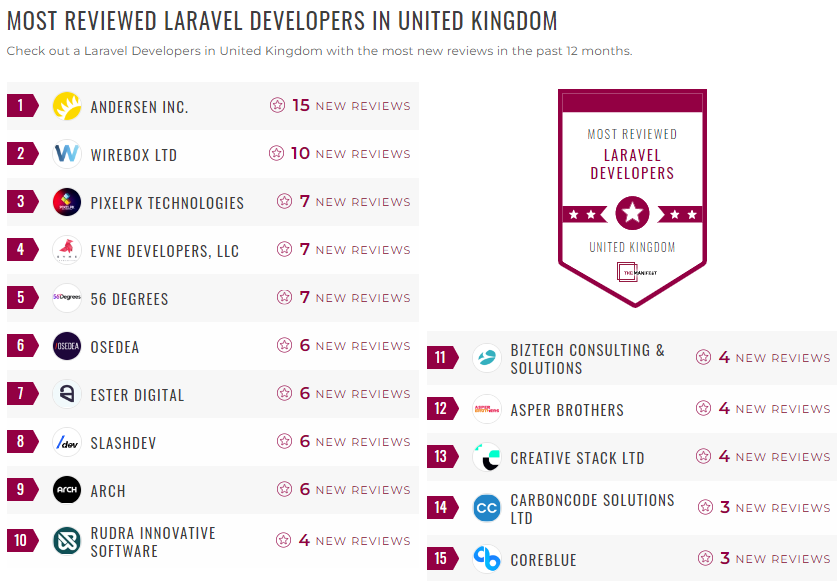 ASP.Net Development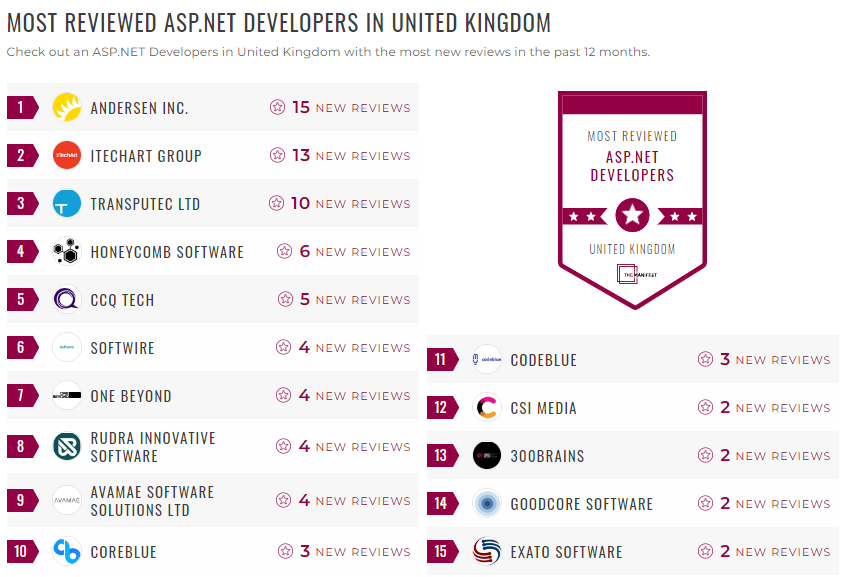 SQL Development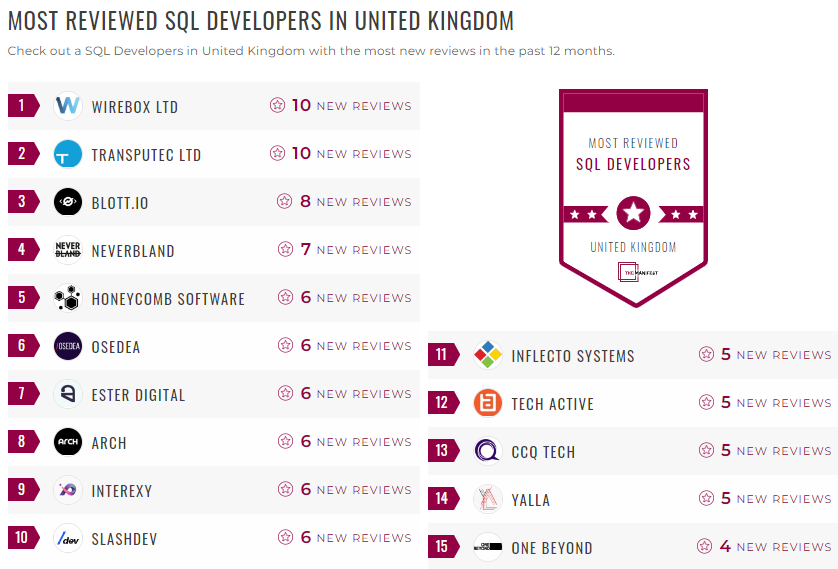 C# Development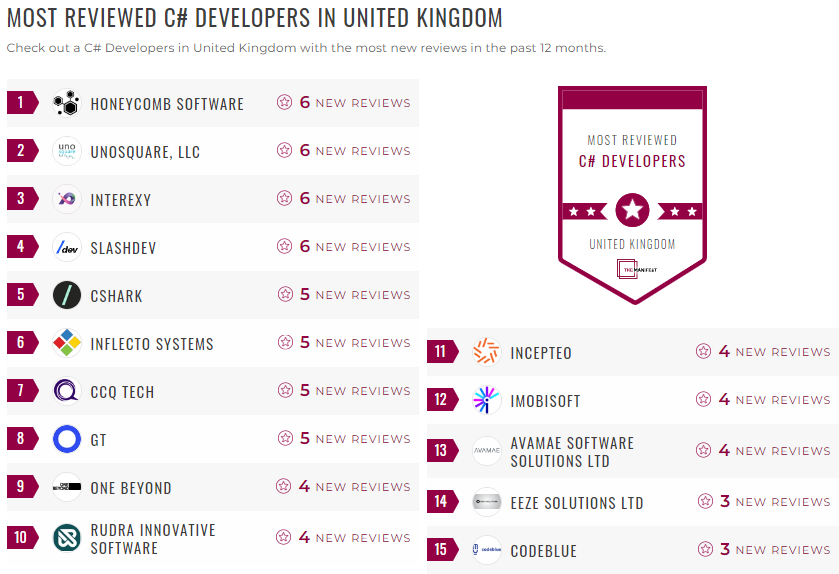 WordPress Development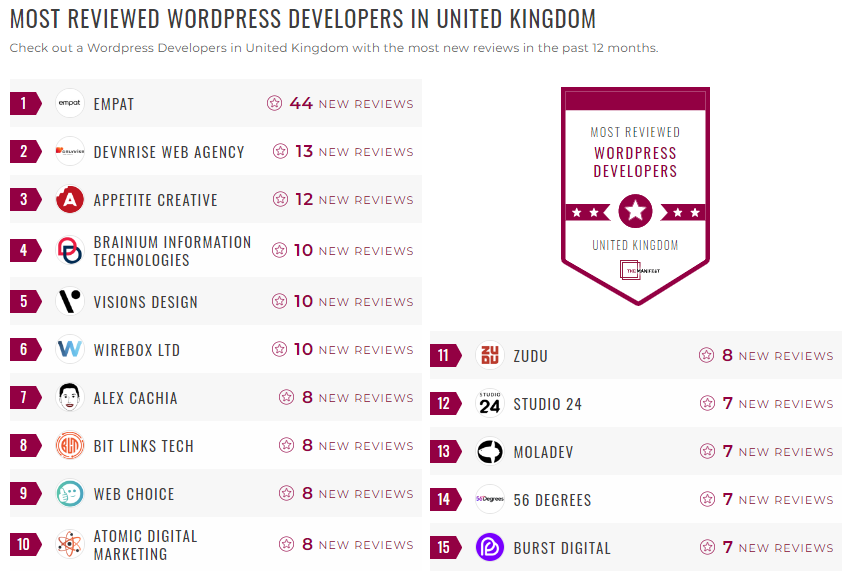 Python & Django Development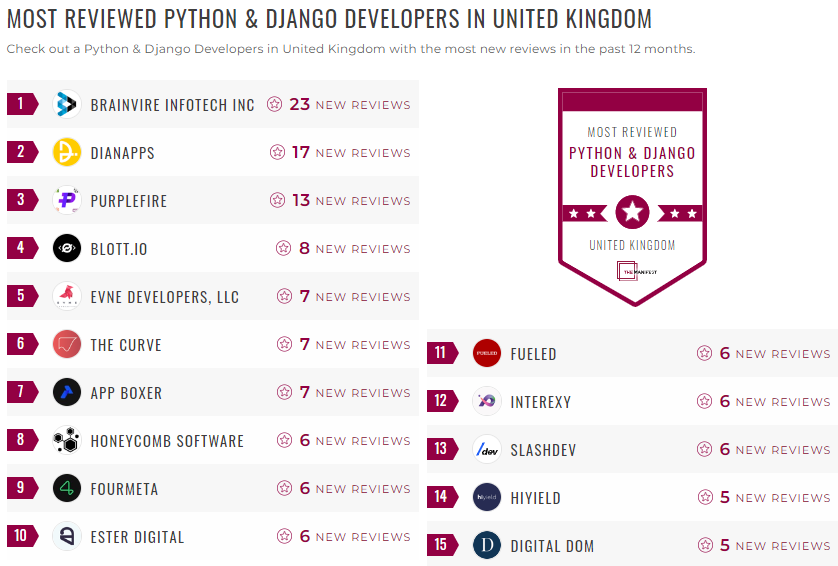 Shopify Development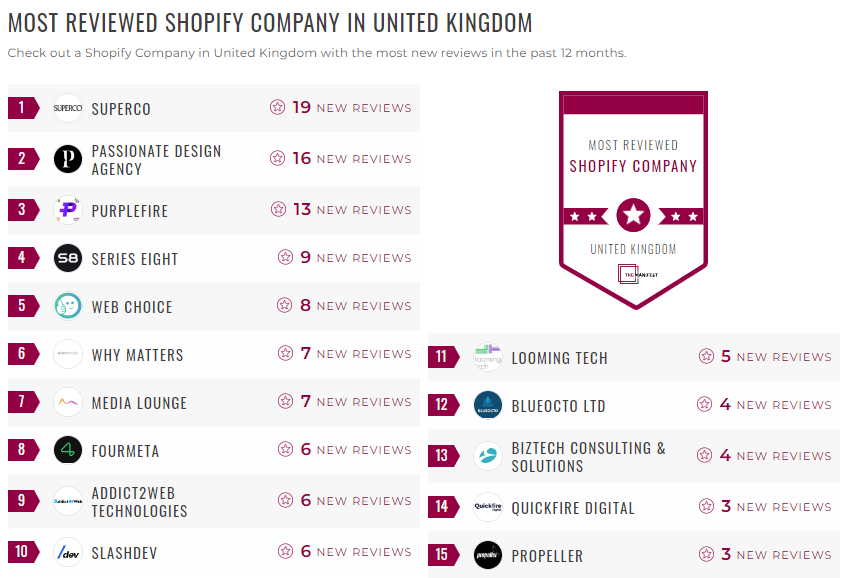 Ruby on Rails Development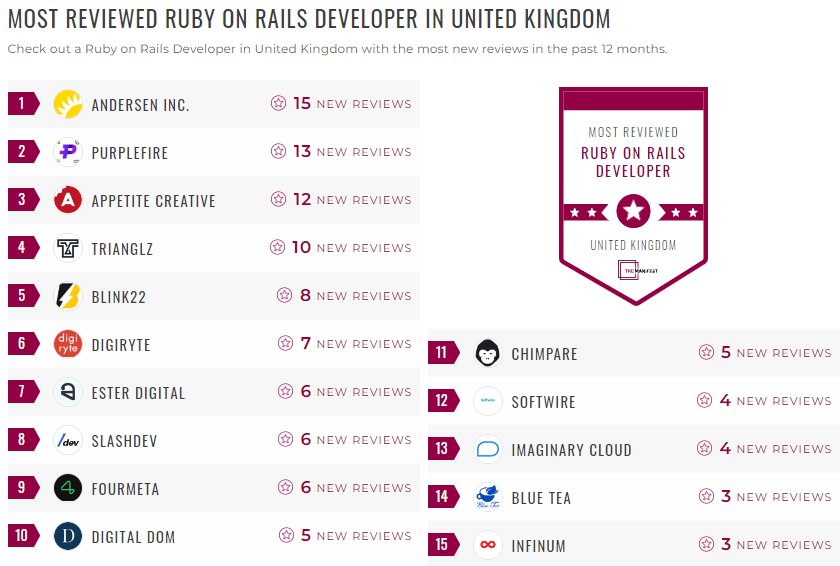 React Native Development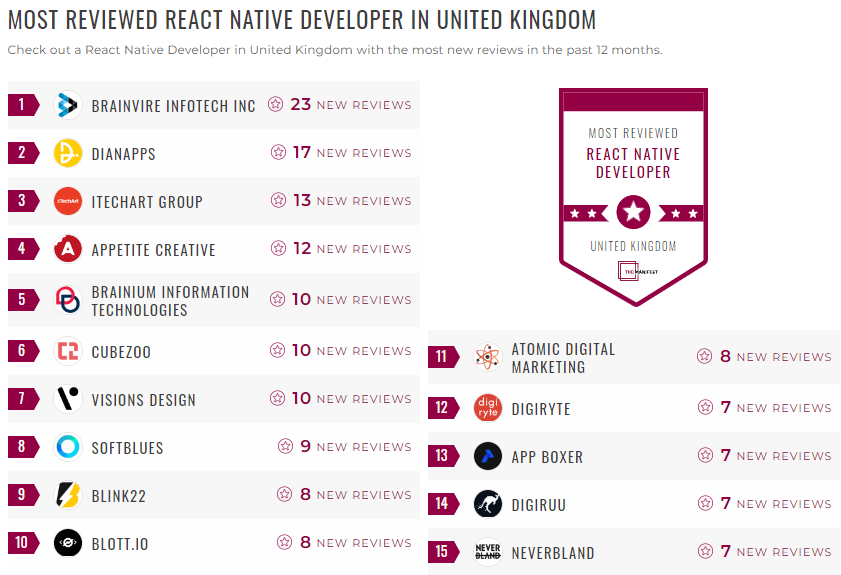 Machine Learning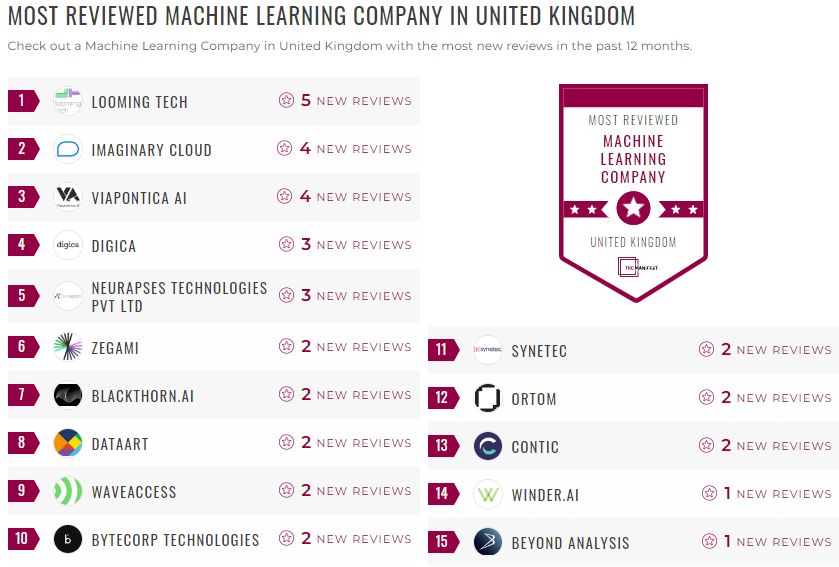 PHP Development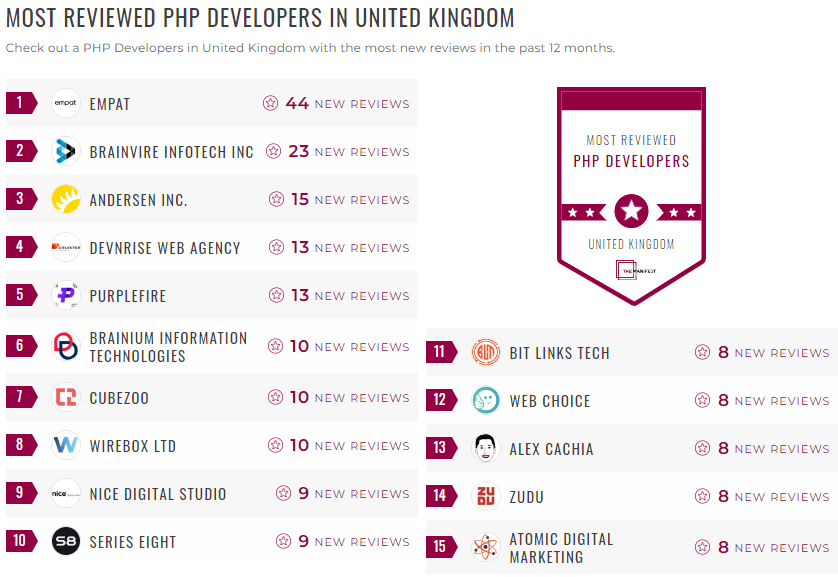 Natural Language Processing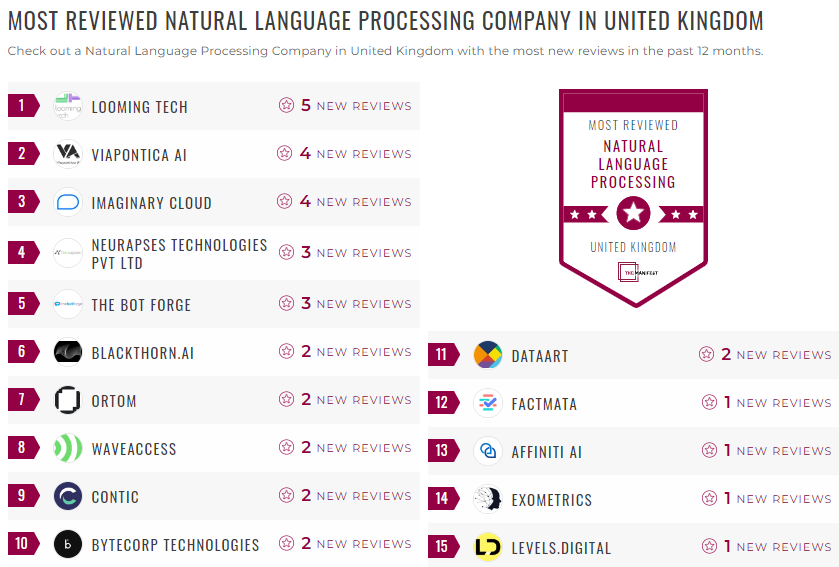 NodeJS Development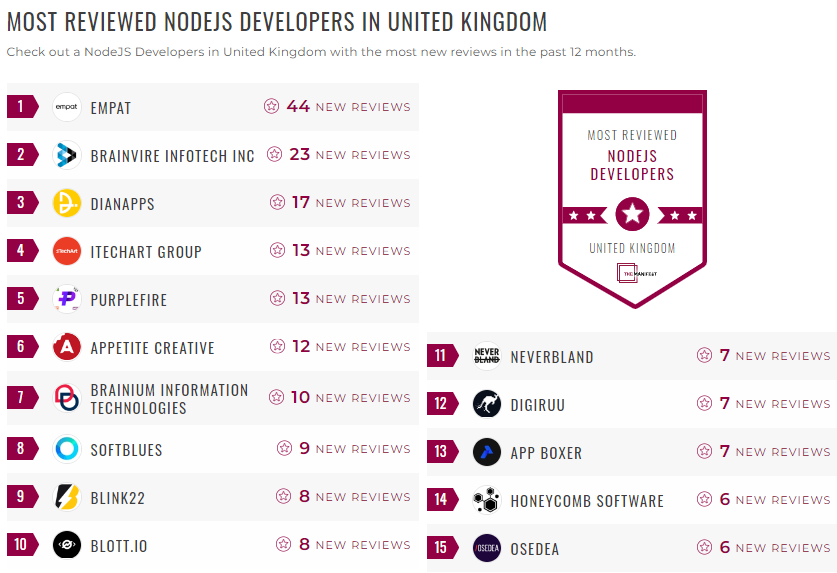 Magento Development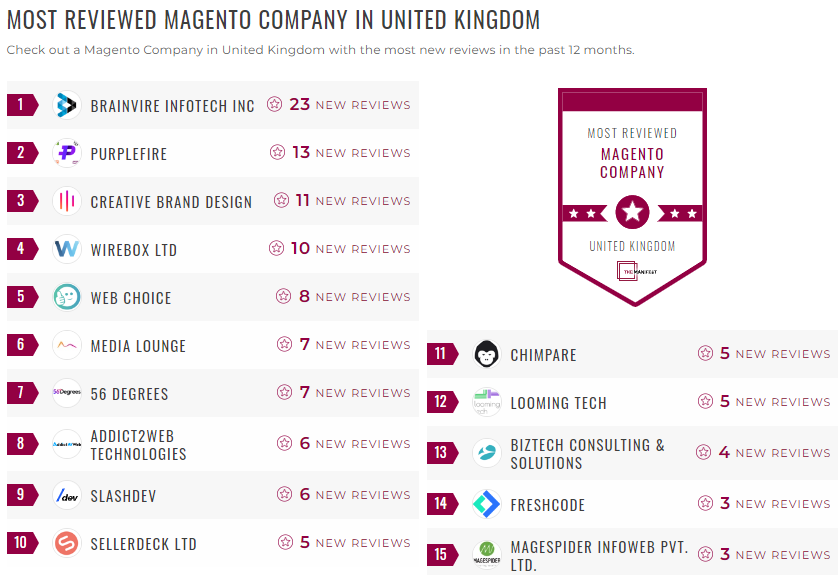 iPhone App Development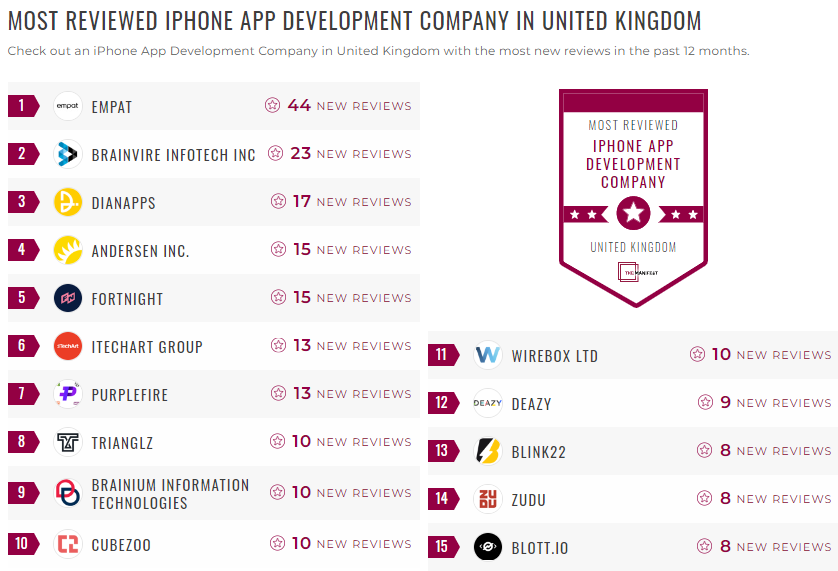 AngularJS Development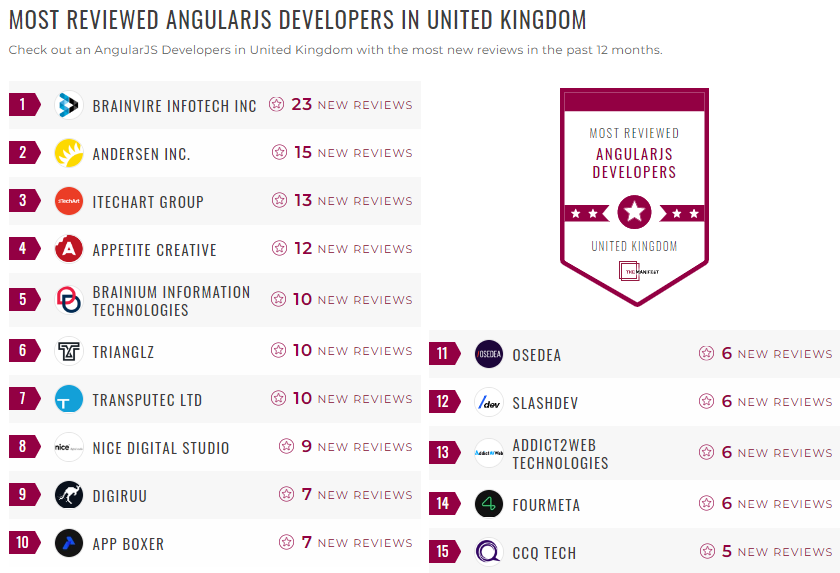 Product Branding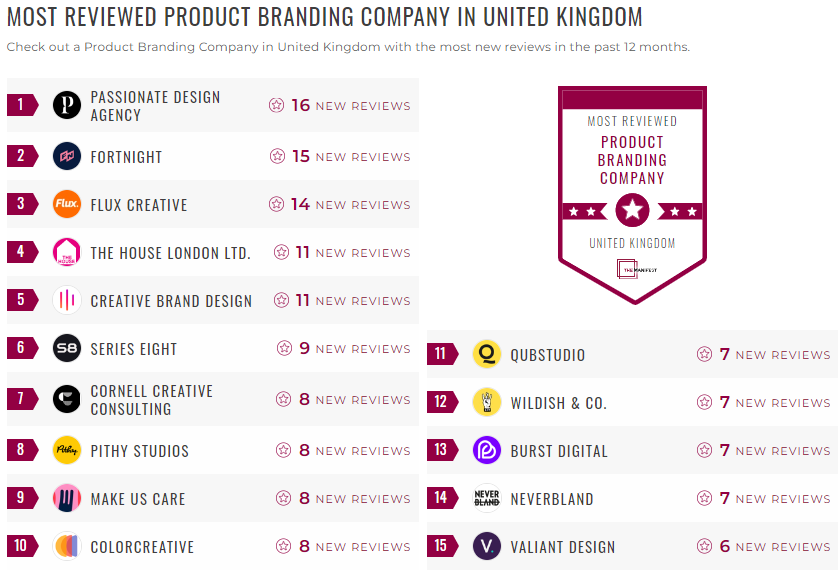 Corporate Branding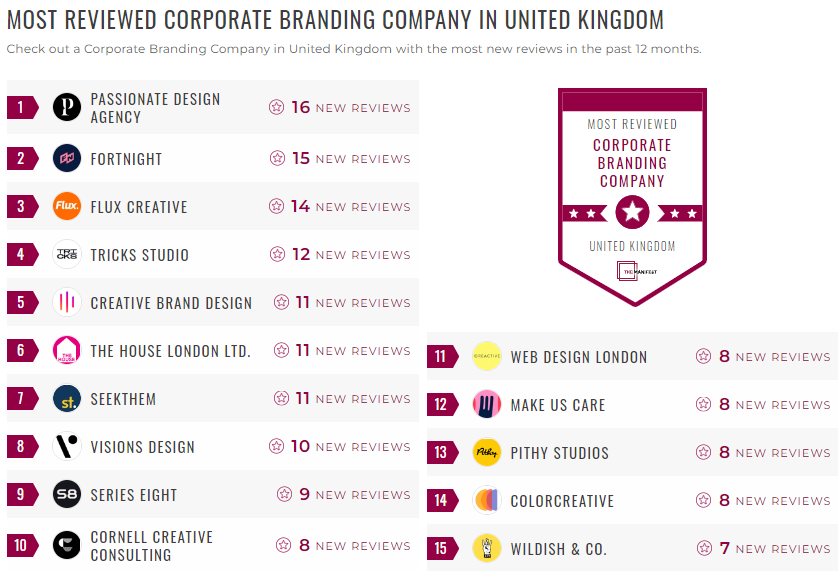 Brand Strategy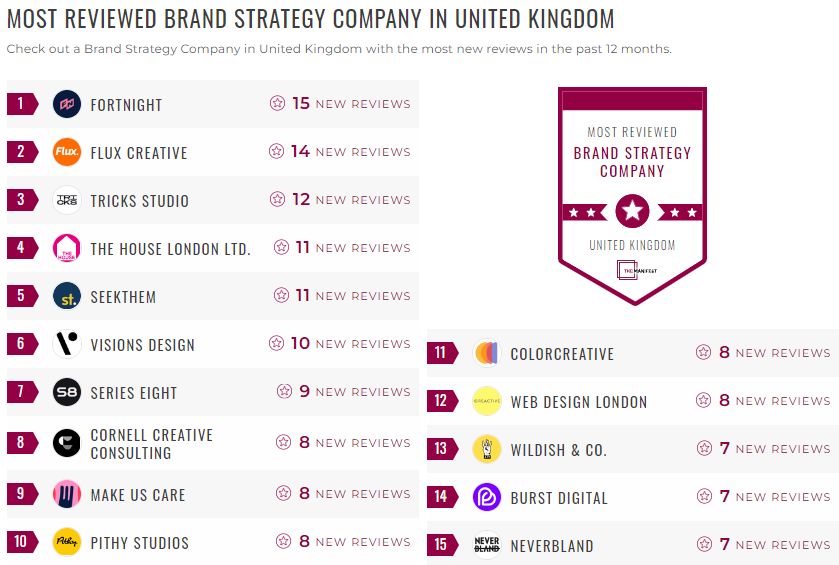 Naming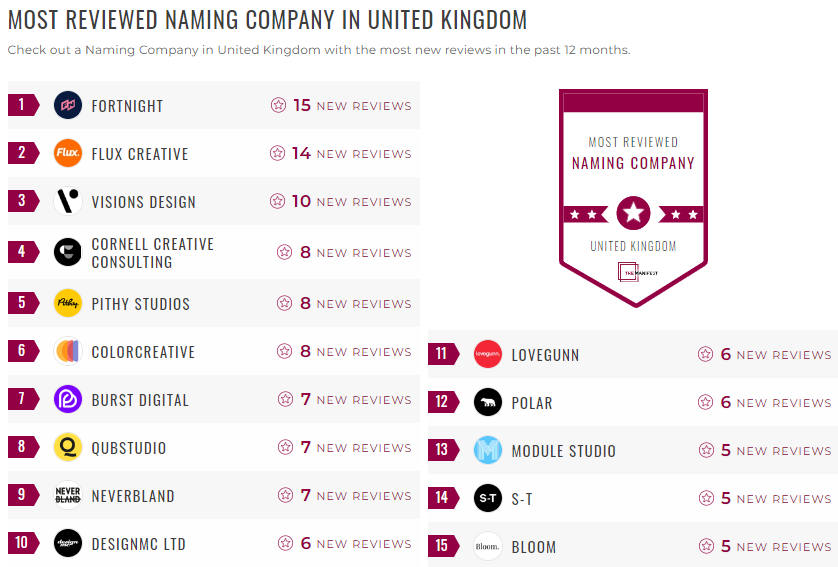 Android App Development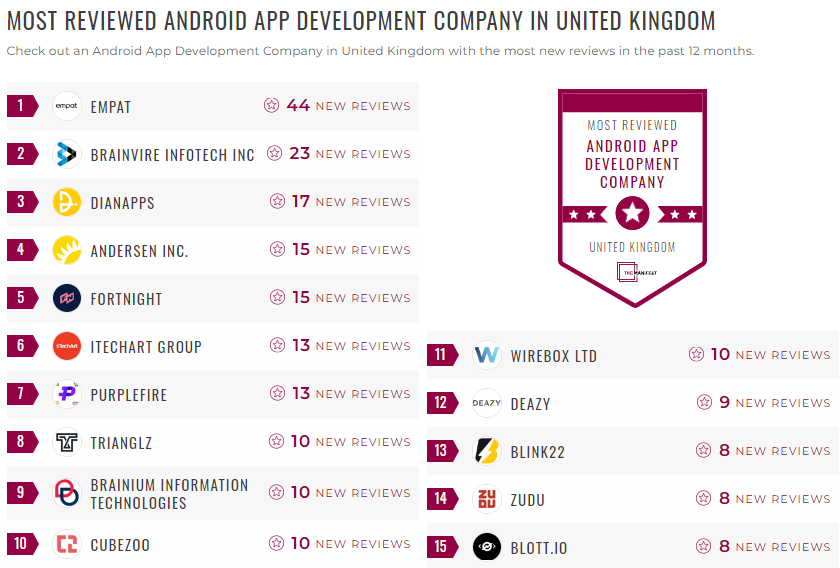 Training Video Production
Interview and Testimonial Production
Live Event Production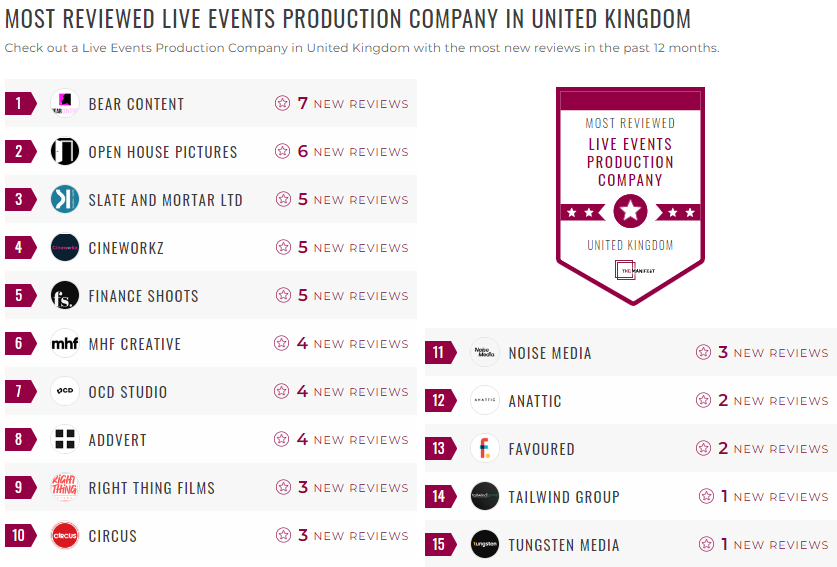 Branded Video Production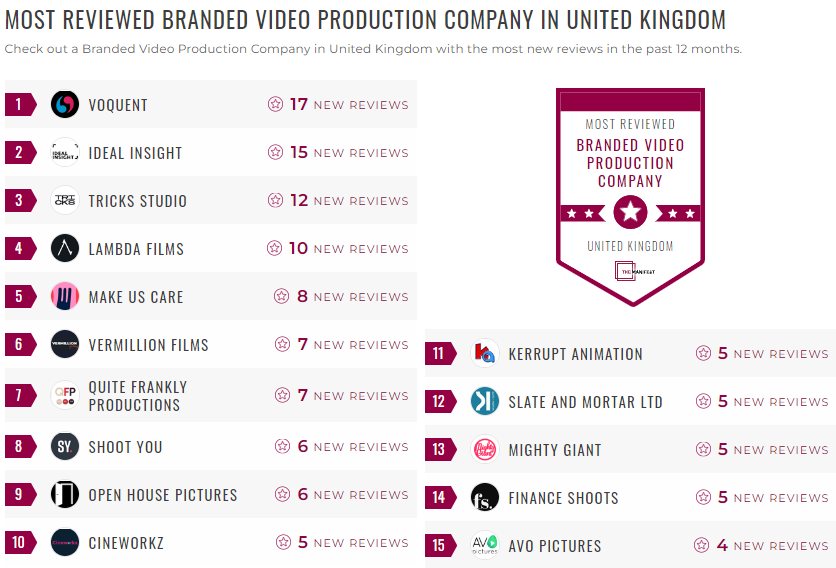 Commercial Production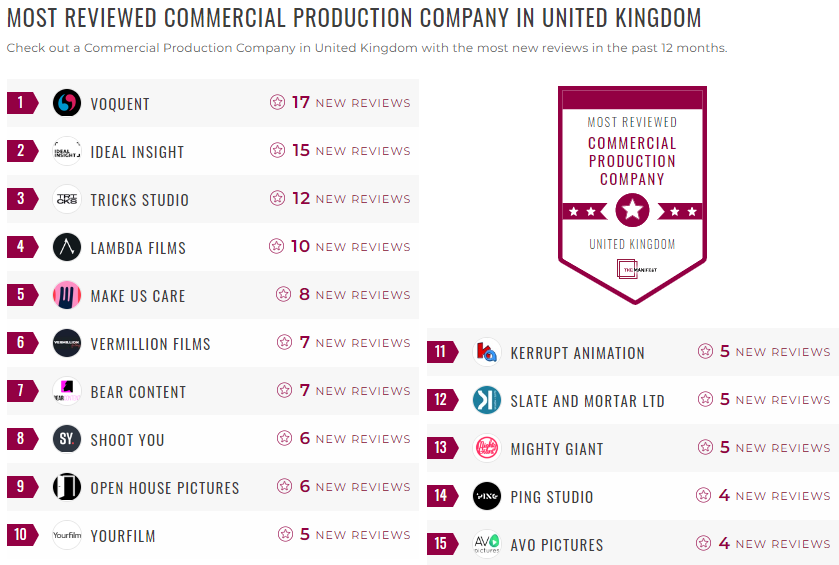 Sound Effects Production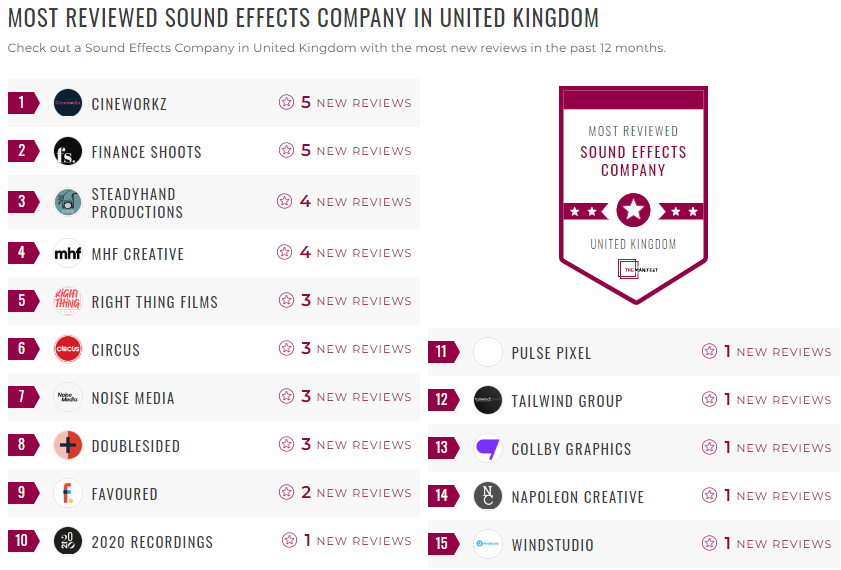 Visual Effects Production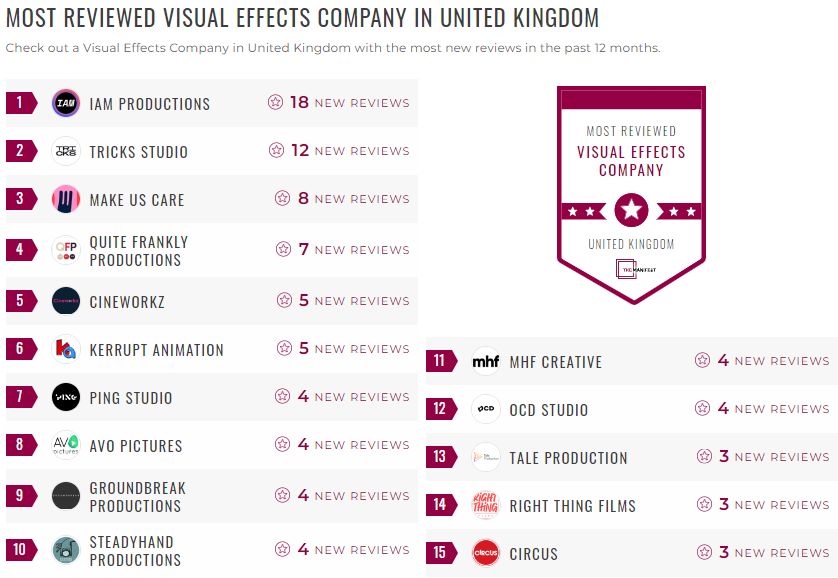 Voiceover Production
Directing Production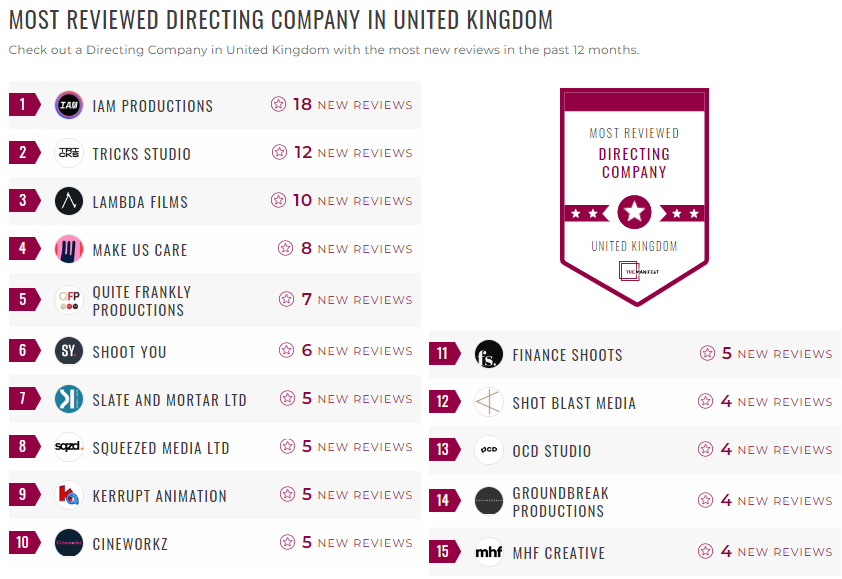 Filming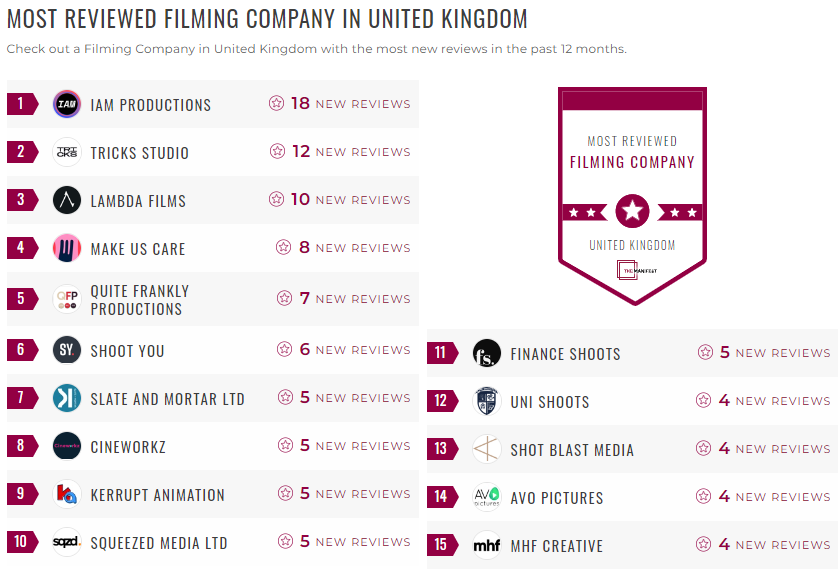 Storyboarding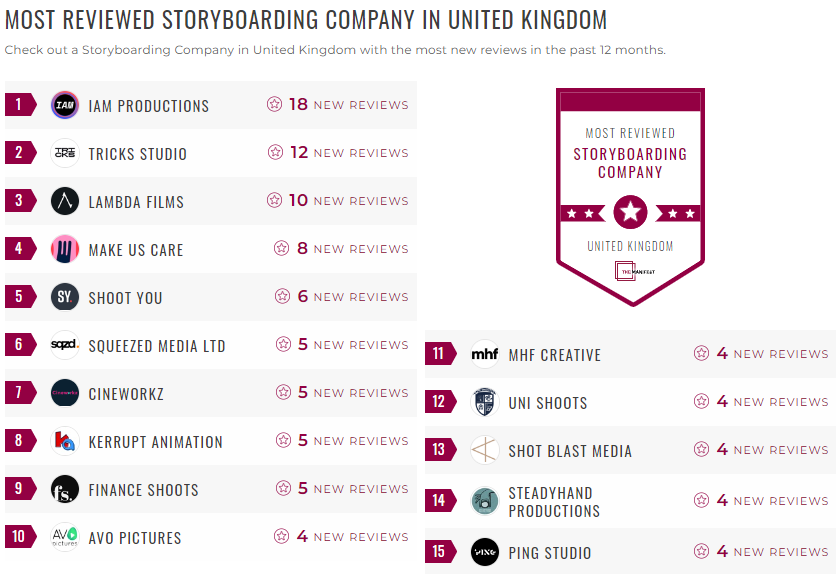 3D Animation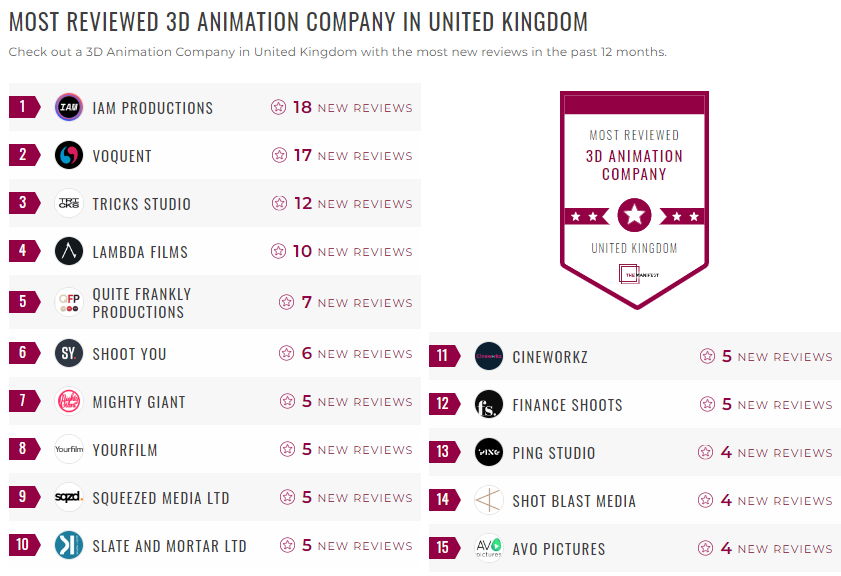 Marketing Strategy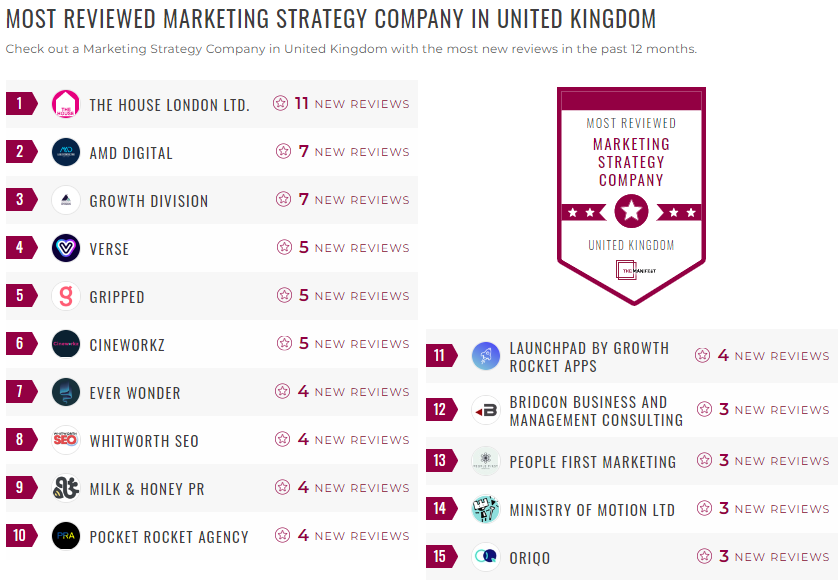 BPO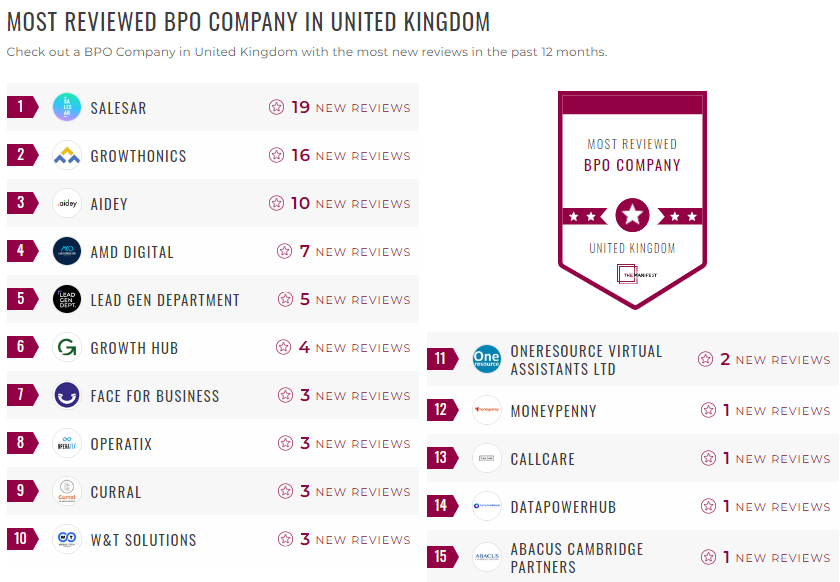 Design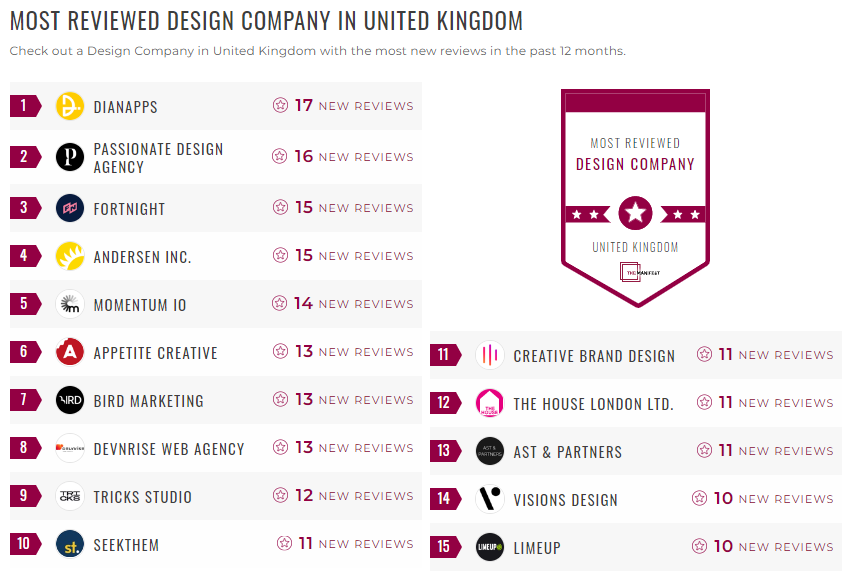 Business Consulting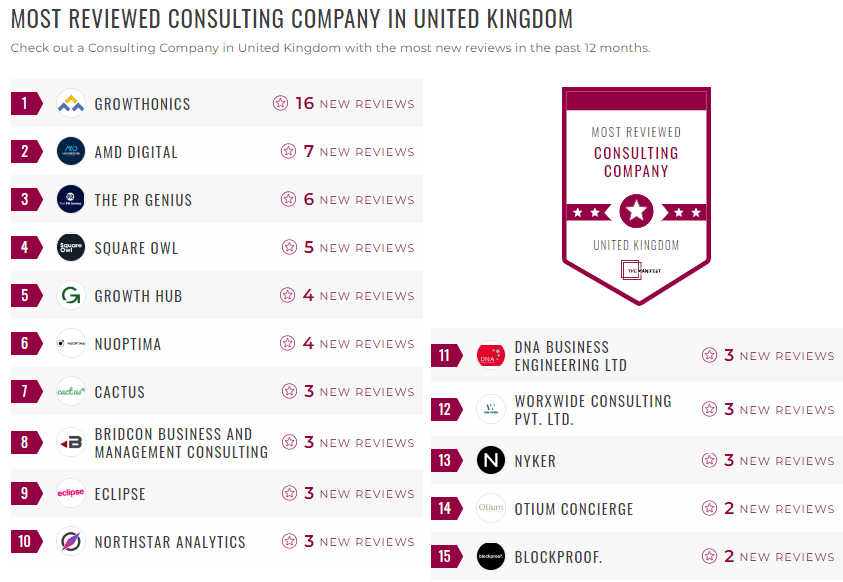 Digital Design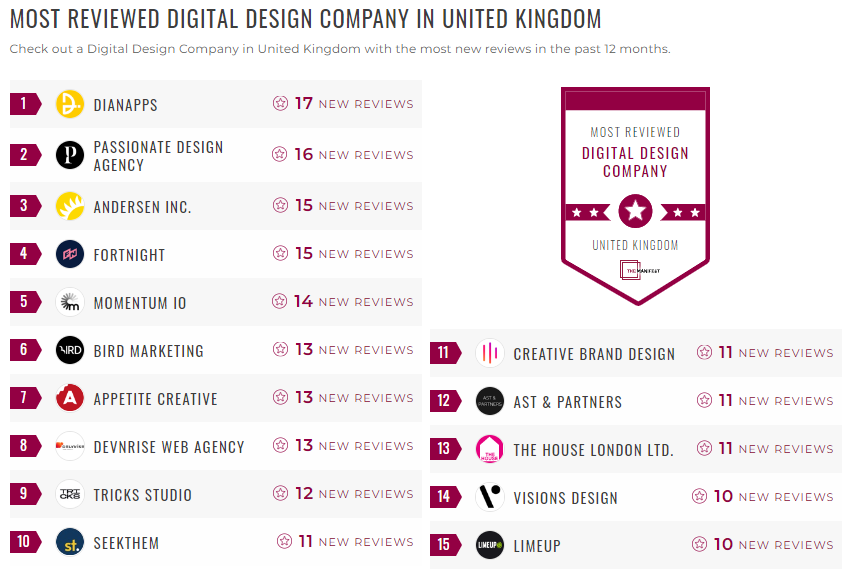 .NET Development
IT Services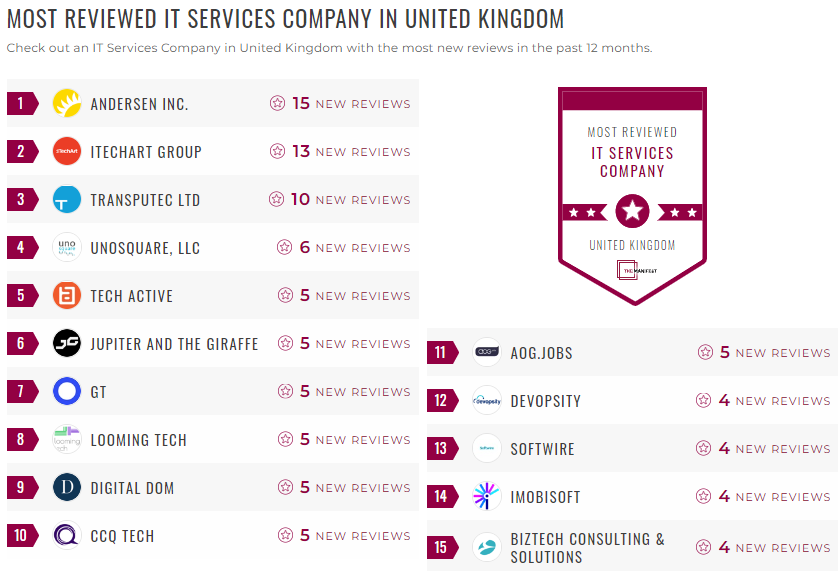 Digital Services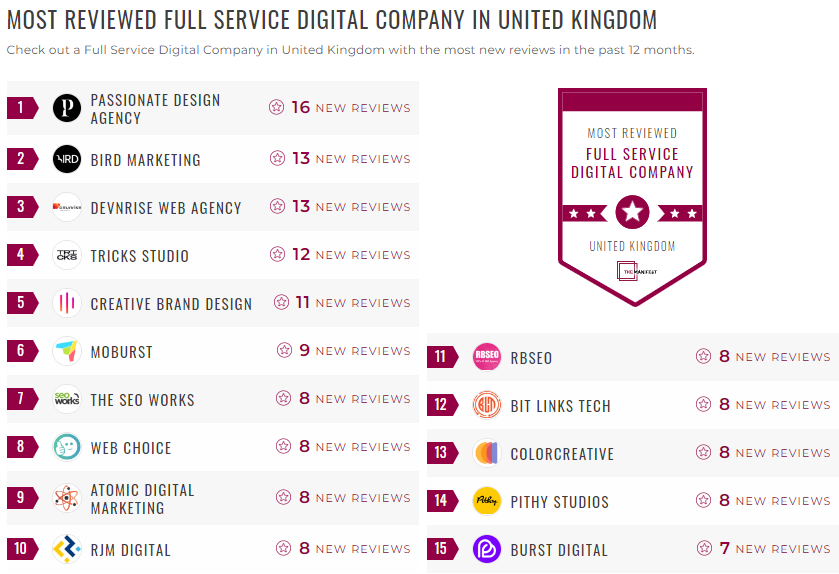 Inbound Marketing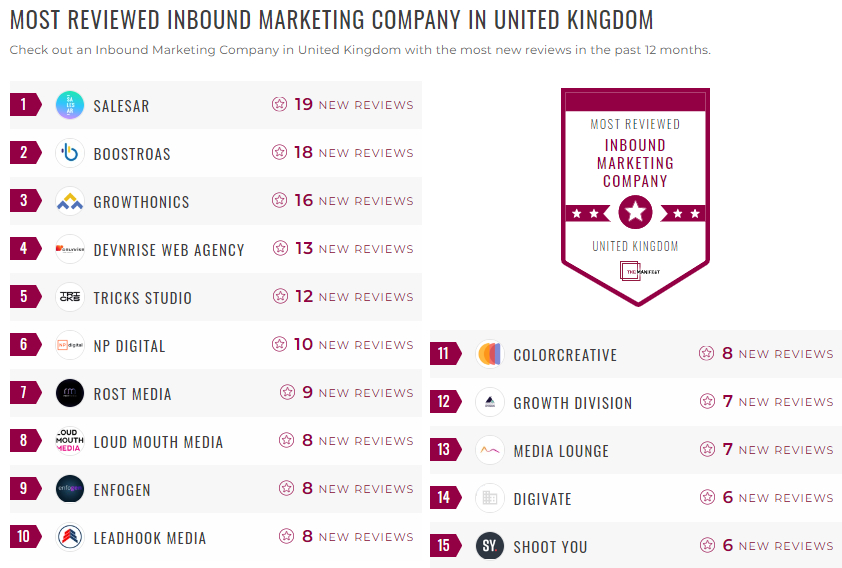 Advertising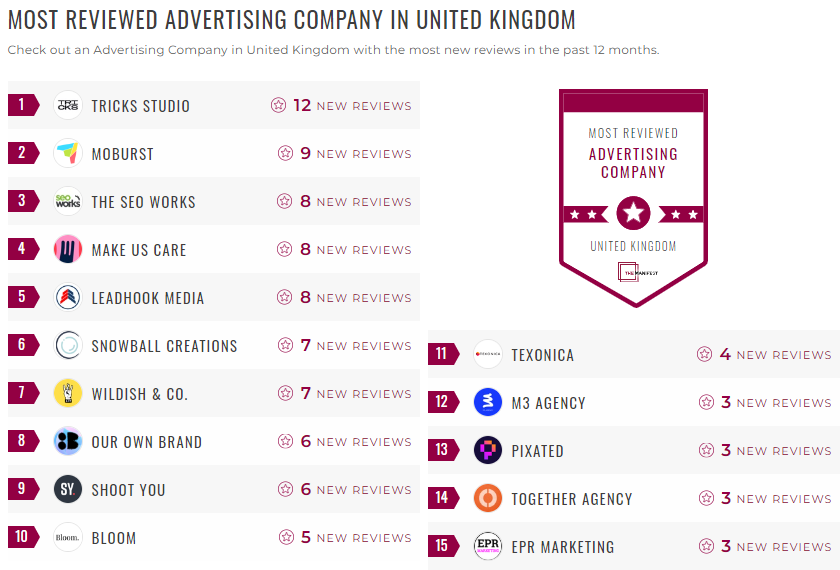 Digital Marketing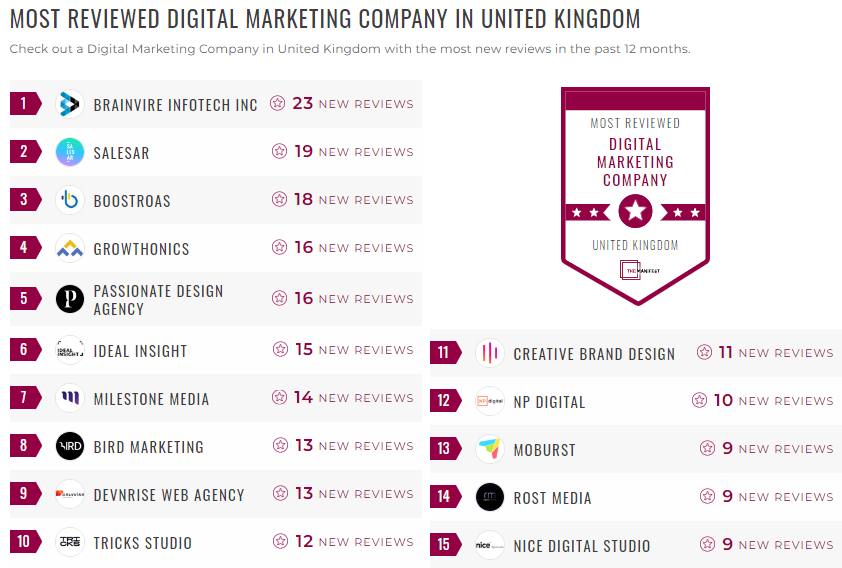 SEM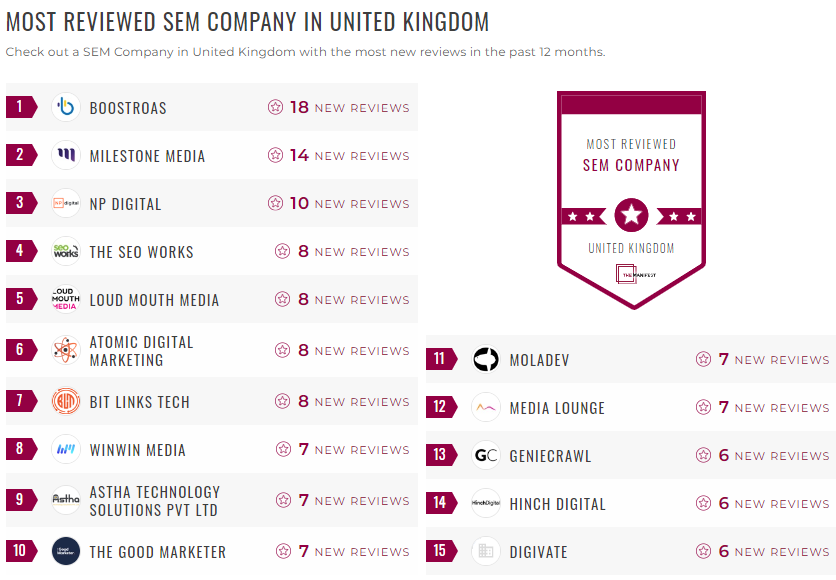 Animation Video Production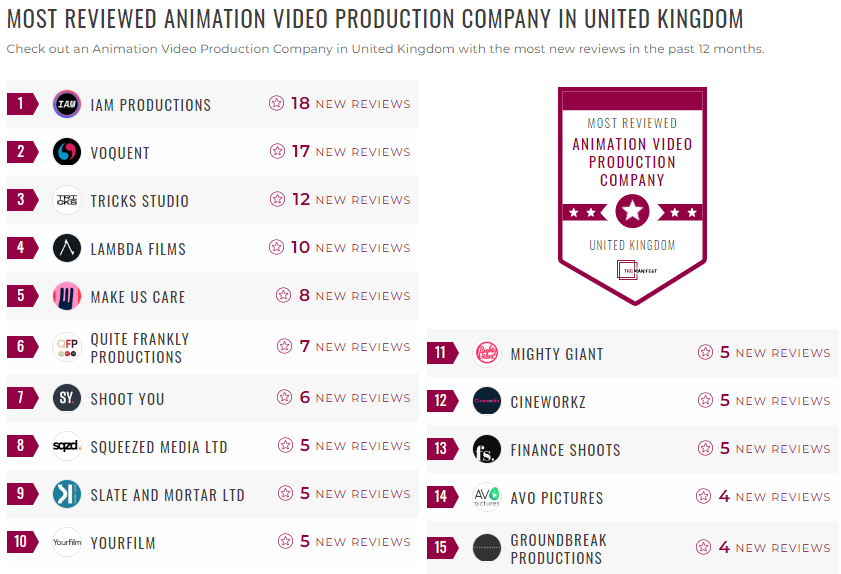 Video Production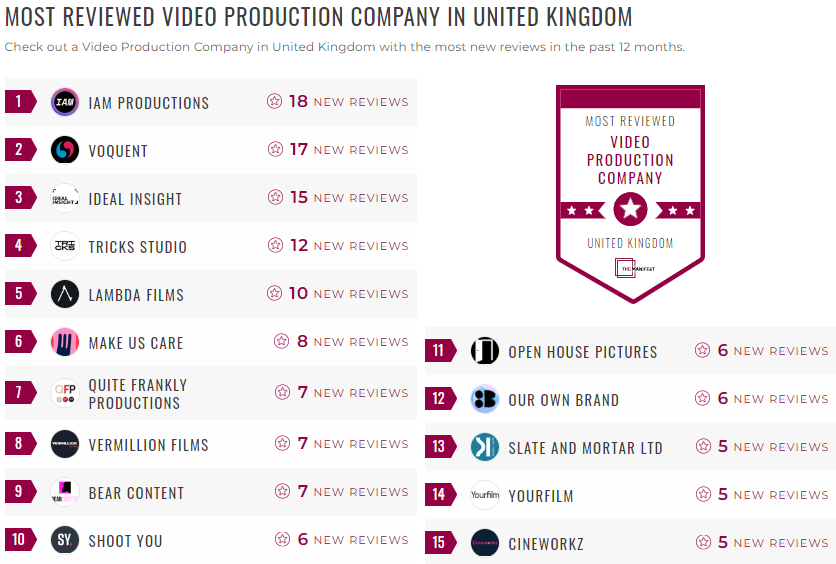 Print Design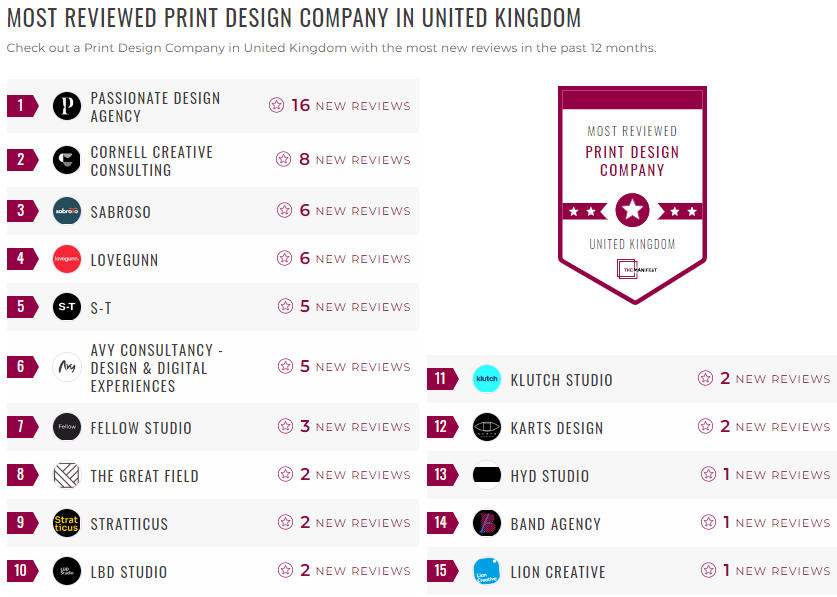 Packaging Design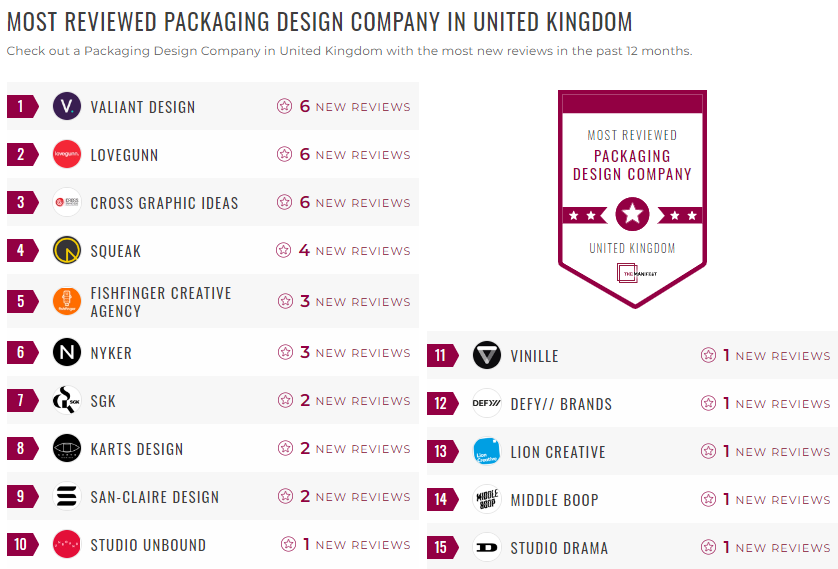 Staff Augmentation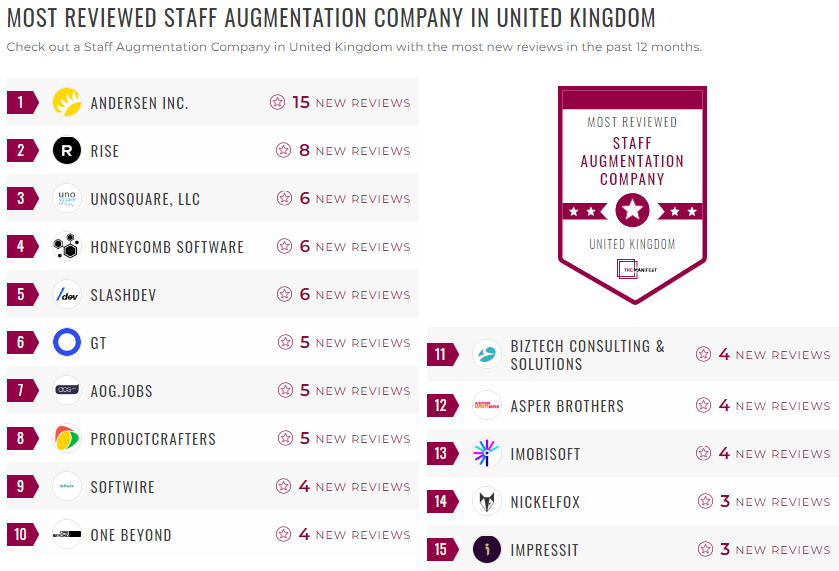 Blockchain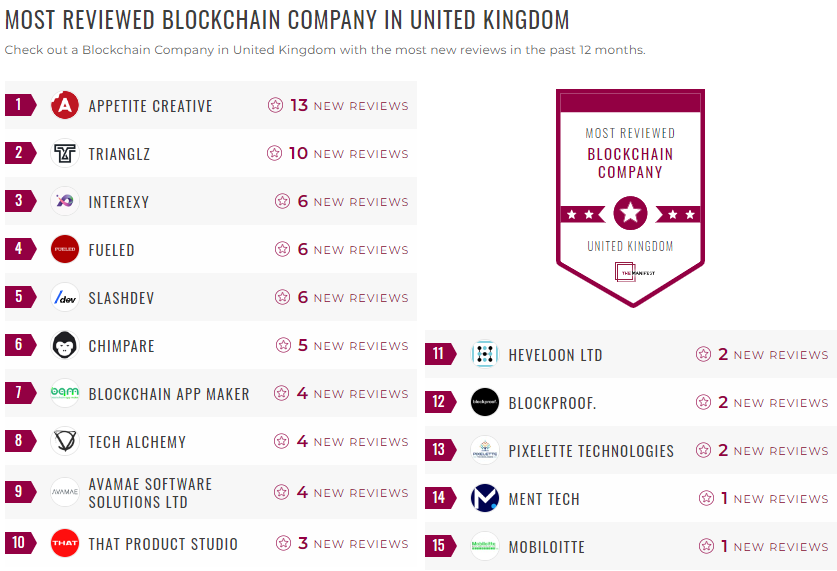 Artificial Intelligence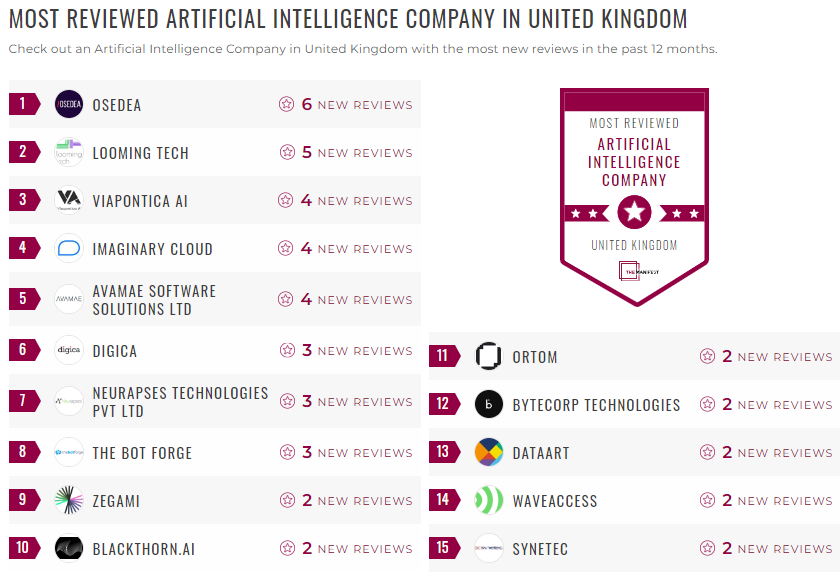 AR/VR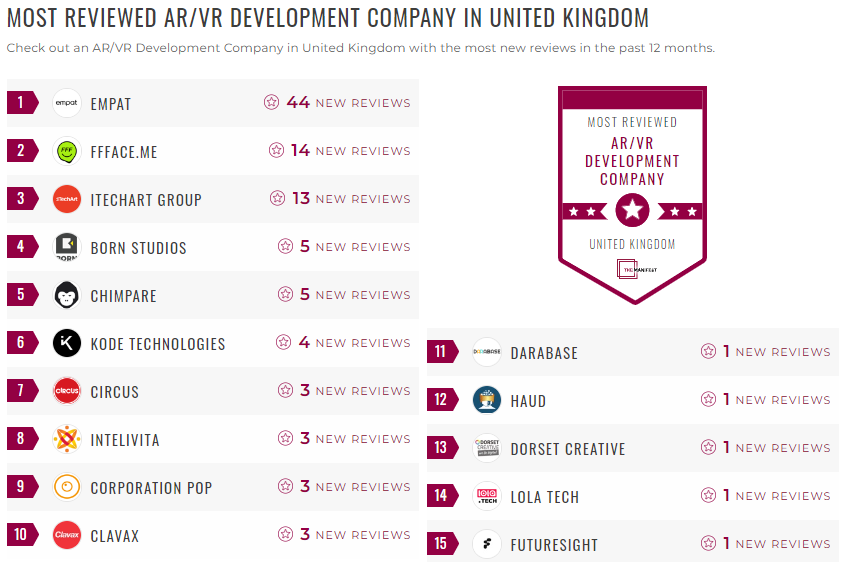 Content Marketing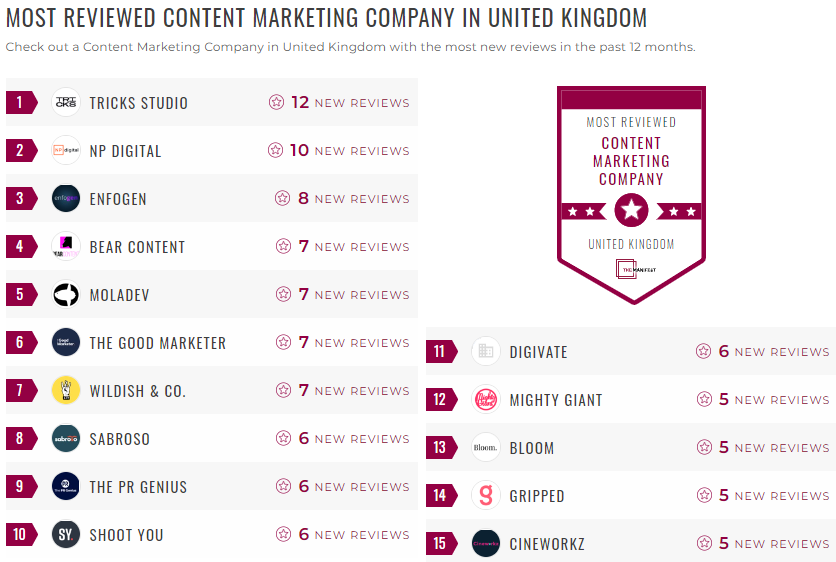 Digital Strategy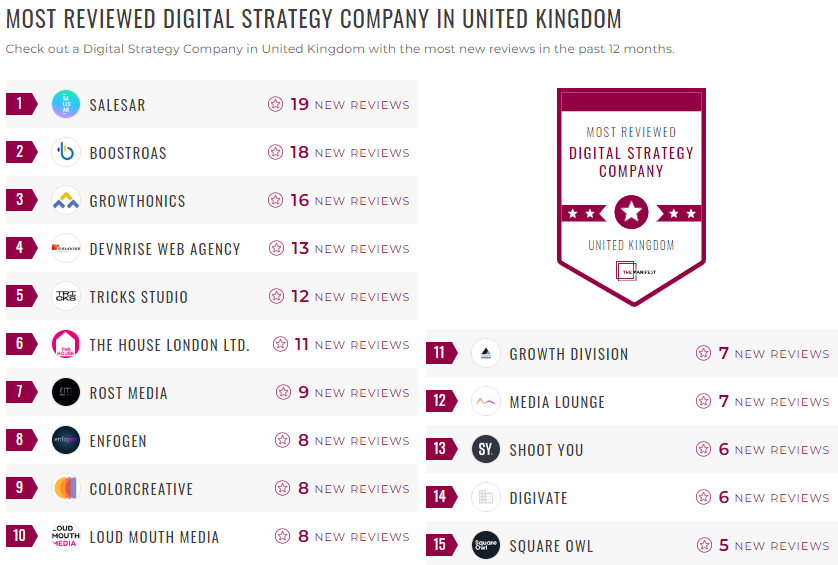 BI and Big Data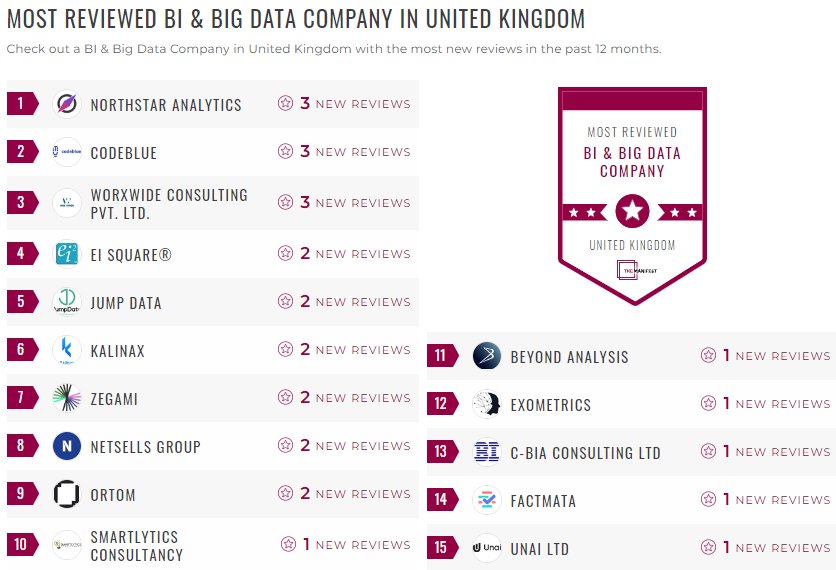 Product Design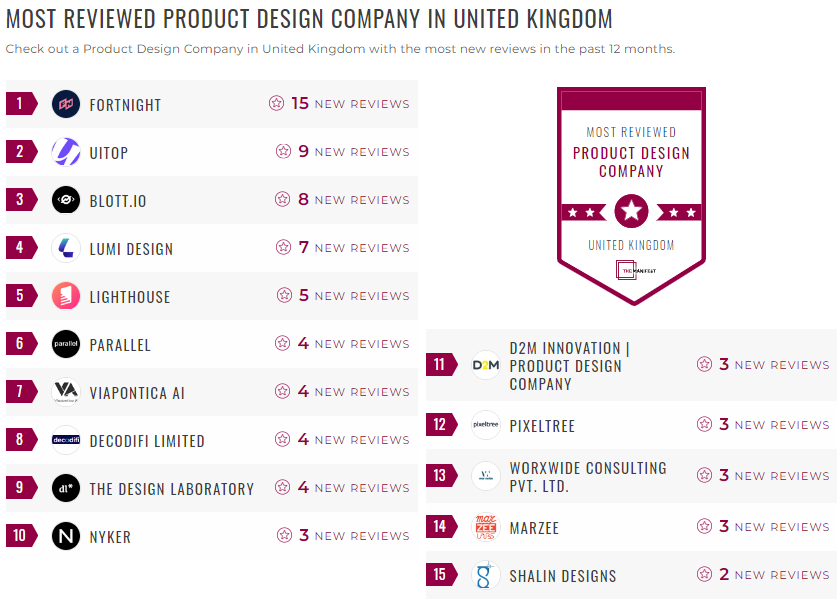 Mobile App Marketing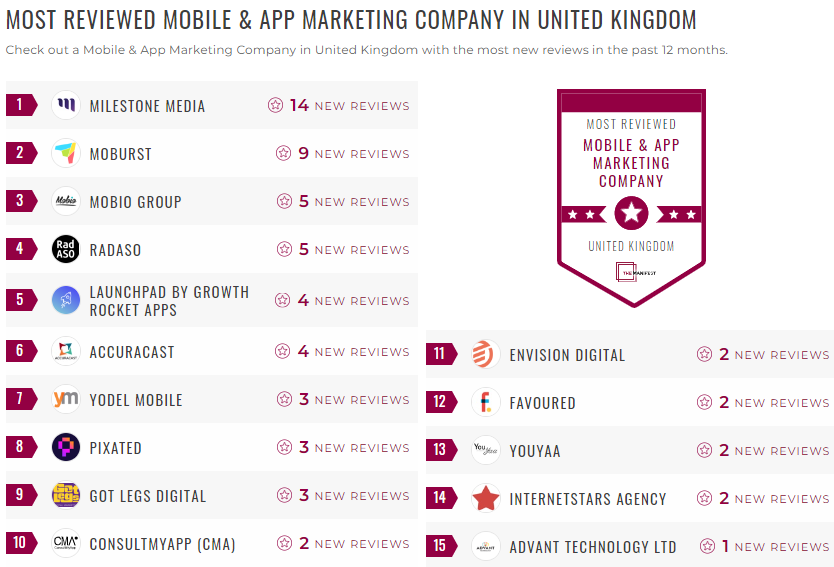 Market Research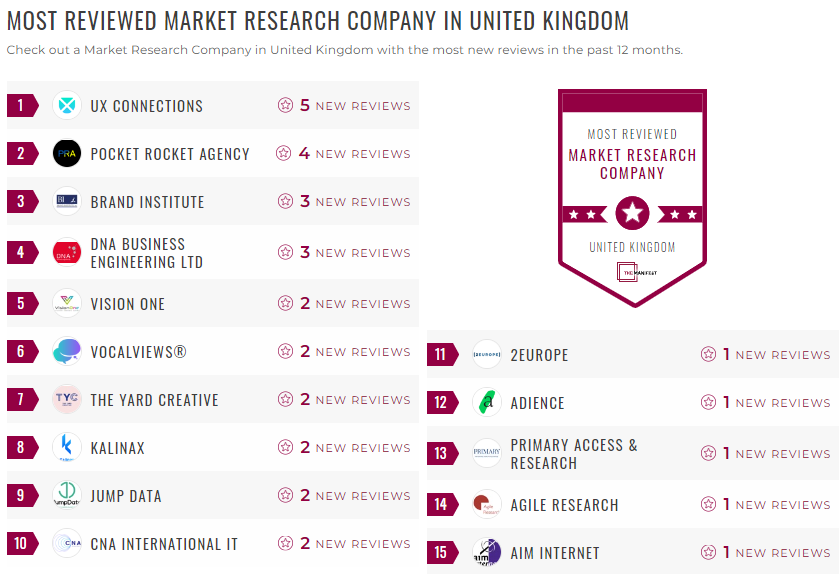 Logo Design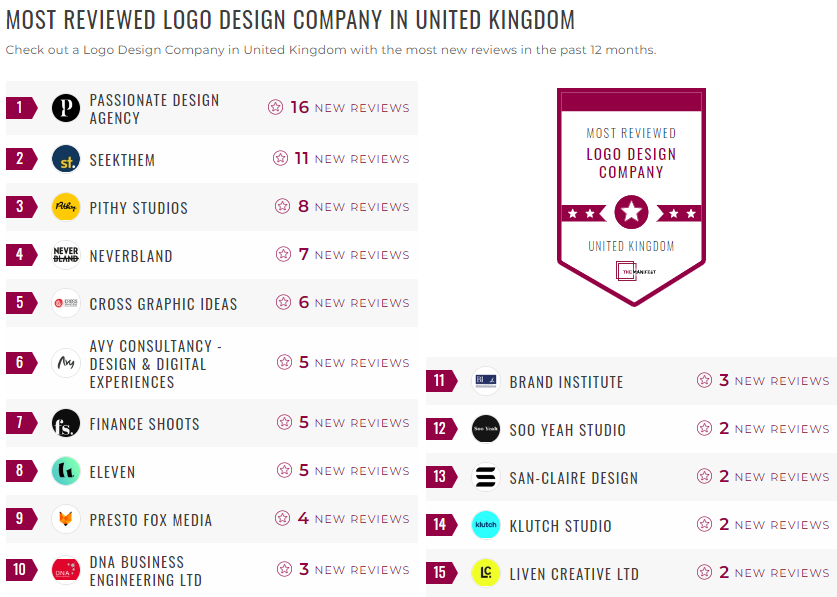 Graphic Design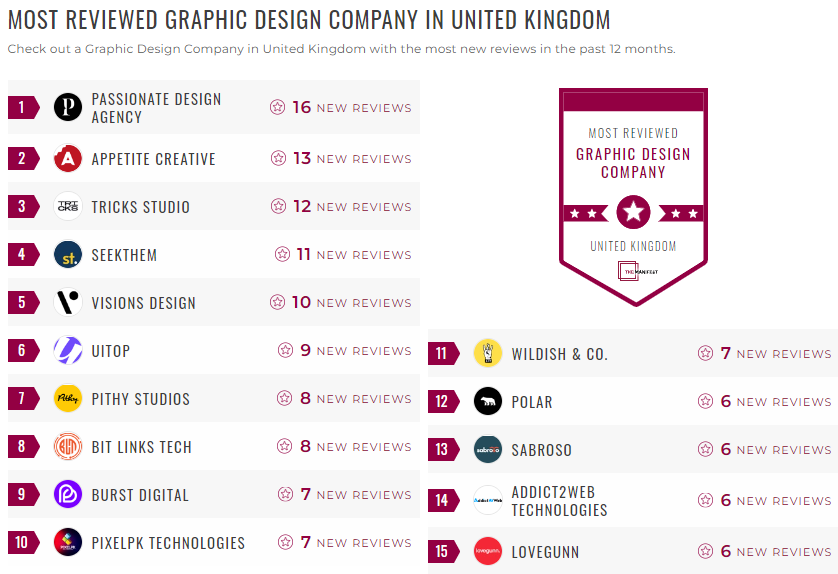 Ecommerce Development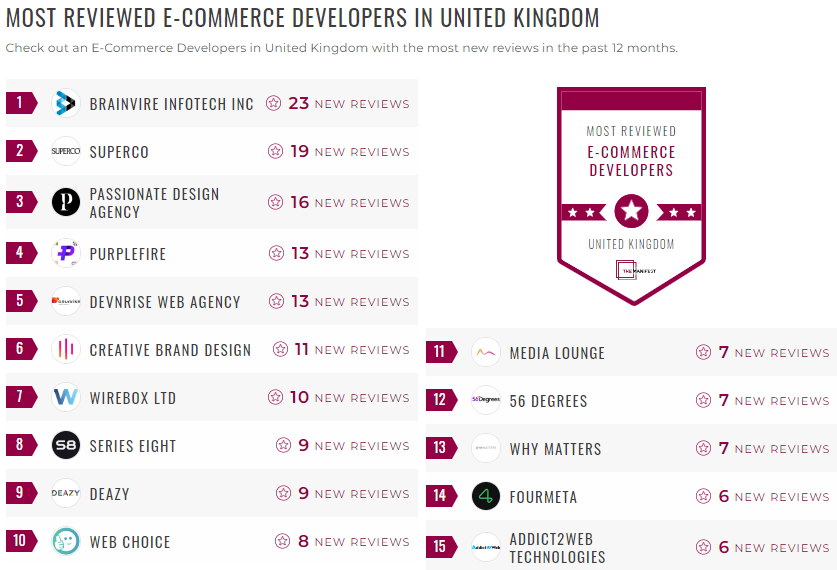 Managed Service Providers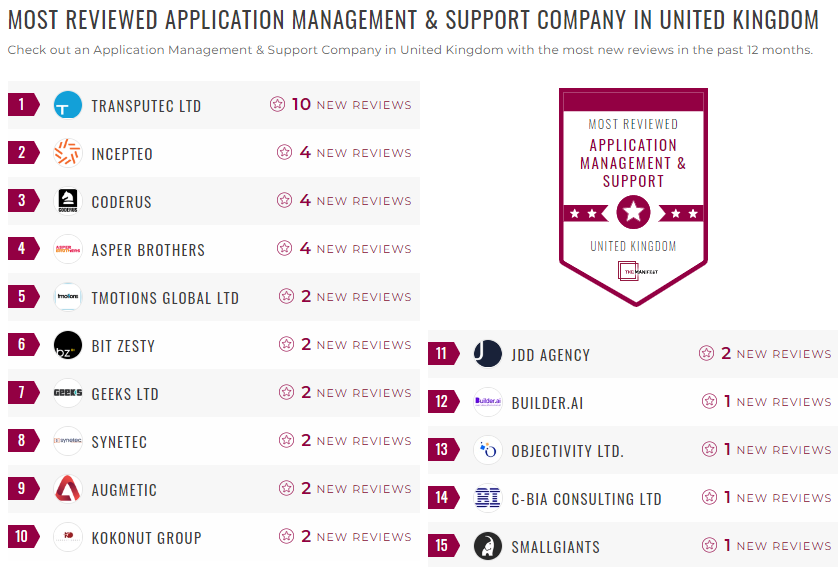 Cloud Consulting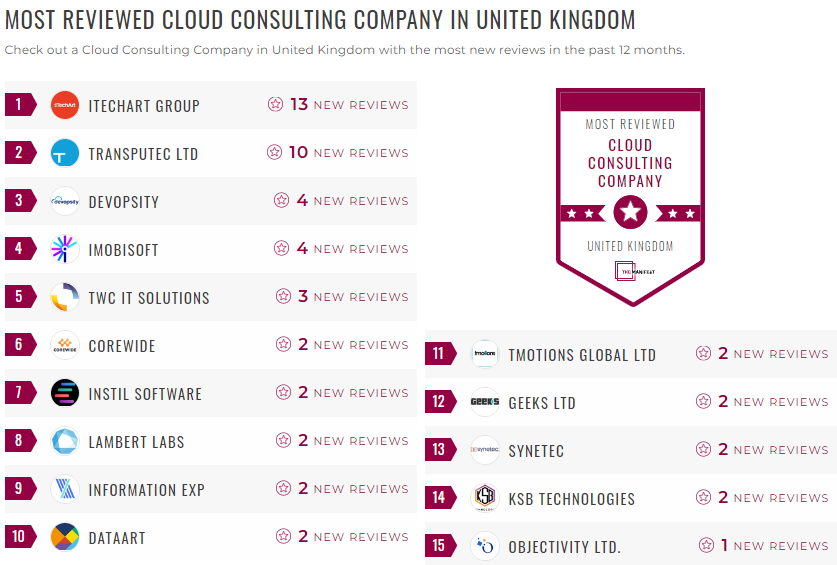 PPC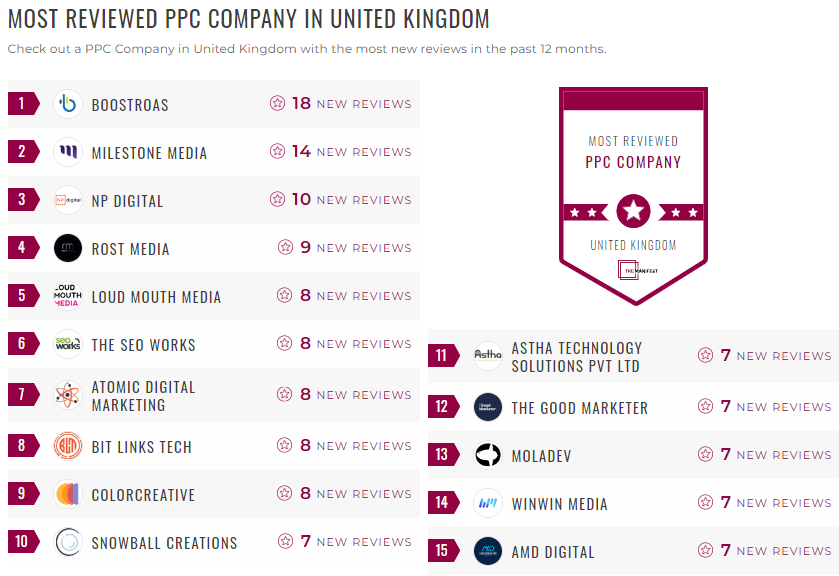 Public Relations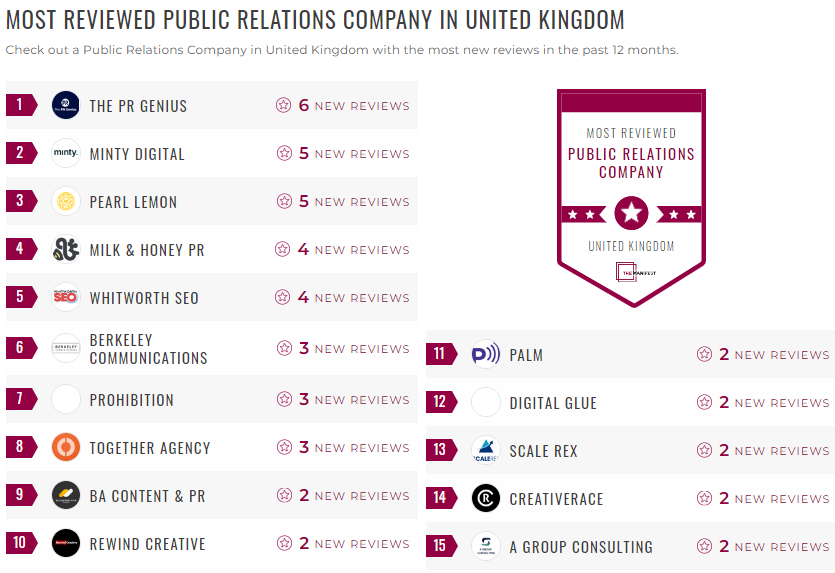 SEO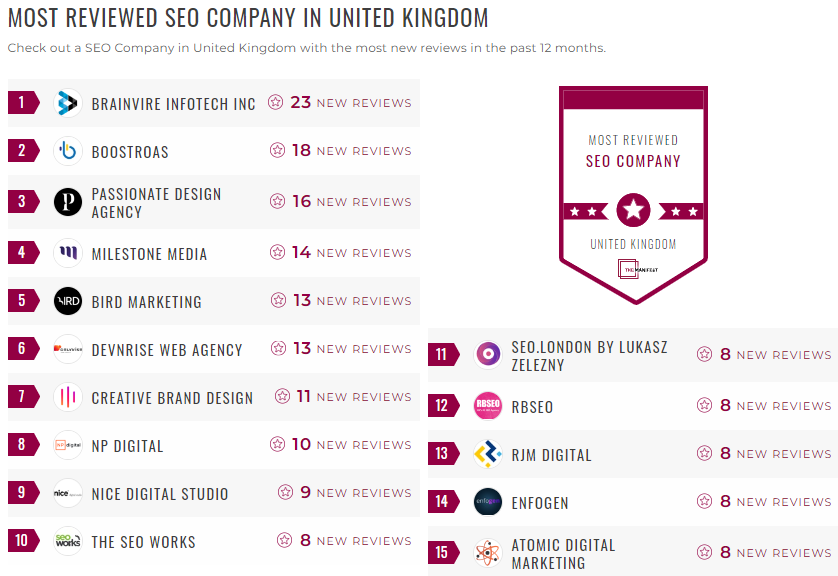 User Experience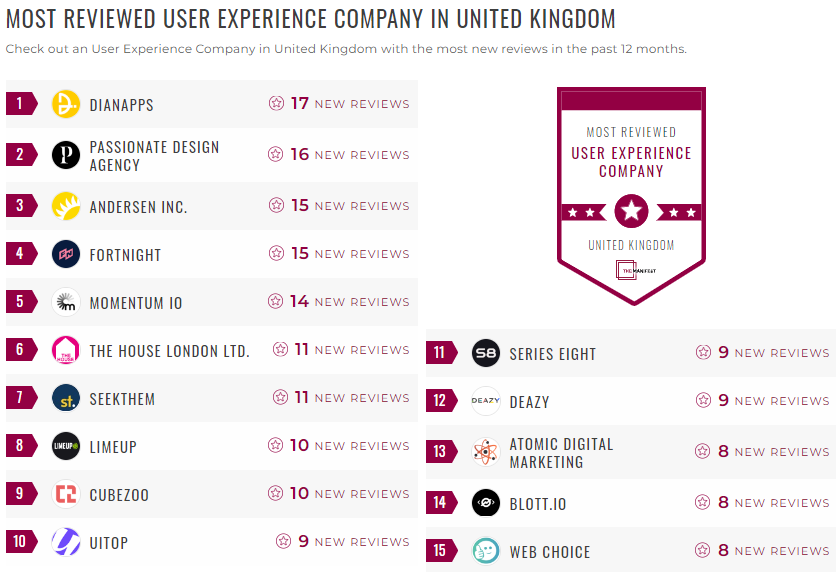 Branding
Software Development
Mobile App Developers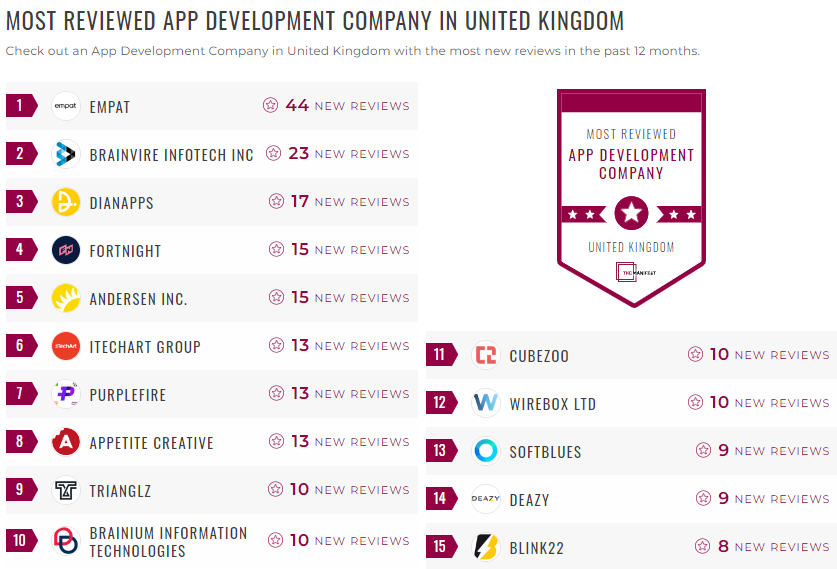 Web Development
Web Design
Creative
Social Media Marketing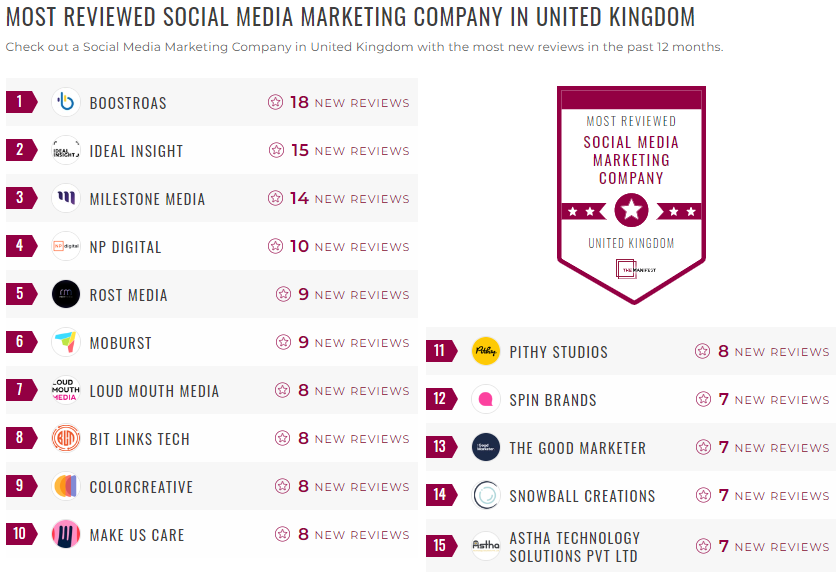 Results are a snapshot of The Manifest's most recommended companies on September 30, 2022. Rankings are dynamic, and this report may not reflect the rankings as they are currently listed. 
About The Manifest
The Manifest is a business news and how-to site that compiles and analyzes practical business wisdom for innovators, entrepreneurs, and small and mid-market businesses. Use The Manifest as an approachable tour guide through every stage of the buyer journey. With three main offerings – data-driven benchmarks, step-by-step guides, and agency shortlists – The Manifest strives to make your business goals a reality.