The Manifest Highlights The Most Recommended B2B Companies in Portland for 2022
The Manifest Highlights The Most Recommended B2B Companies in Portland for 2022
​
FOR IMMEDIATE RELEASE
Media Contact
Morgan Flores
Senior Manager of Content Strategy & SEO
WASHINGTON, D.C., - March 30, 2022 - The Manifest, a business news platform, is released their latest list that highlights the most recommended B2B companies in the city of Portland for 2022.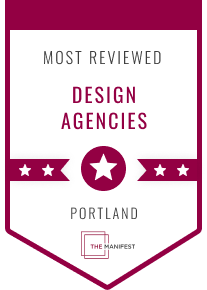 Portland has assumed steady growth in nearly all sectors for the better part of the last decade. Even with the challenges imposed by global events, the city has largely maintained its status of stability and is even venturing into growth in certain areas. There's been a recorded 20% increase in the number of new business applications in 2021 as compared to the previous year.
The Manifest's inaugural list of the most recommended and reviewed service providers from Portland is an effort to encourage that kind of growth in the city. It provides recognition to deserving businesses who then inspire others to succeed and follow in their path.
 What are The Manifest Awards?
The Most Reviewed Company Award by The Manifest is a program that recognizes the service providers that have made a positive impact on their clients and partners. The aim is to encourage growth in these companies and inspire others to follow suit.
"The aim of these awards is to ensure that good companies continue to do what they do," said Clutch Senior Account Executive Ethan Lutz. "It provides industries with examples on how to operate and create better practices throughout!"
If you want your company to become included in the consideration pool for next year's award cycle, the first step is getting listed on The Manifest. 
Top Service Providers
Design

Digital Marketing

Web Design

SEO

Web Development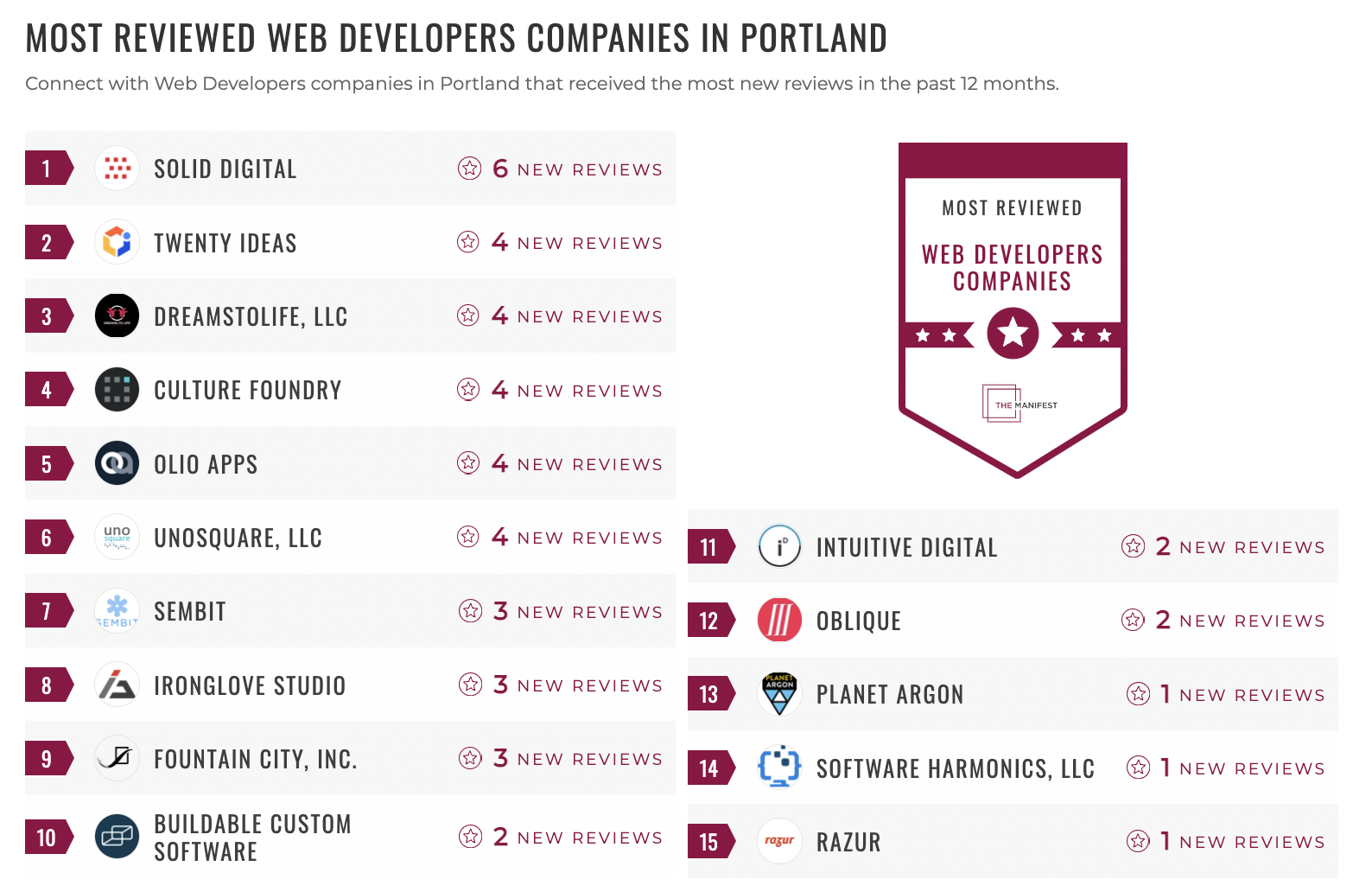 Results are a snapshot of The Manifest's most recommended companies on March 15, 2022. Rankings are dynamic, and this report may not reflect the rankings as they are currently listed. 
About The Manifest
The Manifest is a business news and how-to site that compiles and analyzes practical business wisdom for innovators, entrepreneurs, and small and mid-market businesses. Use The Manifest as an approachable tour guide through every stage of the buyer journey. With three main offerings – data-driven benchmarks, step-by-step guides, and agency shortlists – The Manifest strives to make your business goals a reality.
​