The Manifest Highlights The Most Reviewed B2B Firms in Creative & Design Fields for 2022
The Manifest Highlights The Most Reviewed B2B Firms in Creative & Design Fields for 2022
FOR IMMEDIATE RELEASE
Media Contact
Deesha Laxsav
Senior Manager, Brand Marketing
[email protected]
Washington, D.C., November 9, 2022— The Manifest, a leading business resource platform, announces its list of the most reviewed B2B providers that specialize in creative and design services for their 2022 Global awards.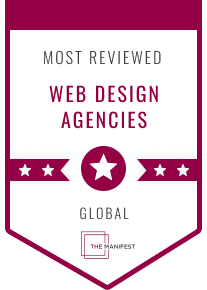 Design and creative services are on the rise as more and more industries realize the impact they have on growth. According to studies conducted in 2021, the global graphic design market alone was worth $41.8 billion. This doesn't even count the dozens of other design services companies are getting right now.
Today, The Manifest highlights the dedicated firms and businesses from the Design and creative spaces. The most reviewed and recommended leaders hail from various industries such as 2D animation,3D modeling, print design, and more.
What are The Manifest Awards?
The Most Reviewed Company Award from The Manifest honors the stellar relationships shared by service providers and their respective clients. Each of the top 15 companies from each category received the highest number of honest testimonials and positive ratings over the past twelve months.
"Creative endeavors have always given businesses their unique and memorable identities," said Clutch Senior Account Executive Radha Ray. "These awards recognize those contributions to the industries they support."
To find out how you can qualify for the distinction next year, start your journey on The Manifest and begin earning top-notch reviews.
Top Service Providers
2D Animation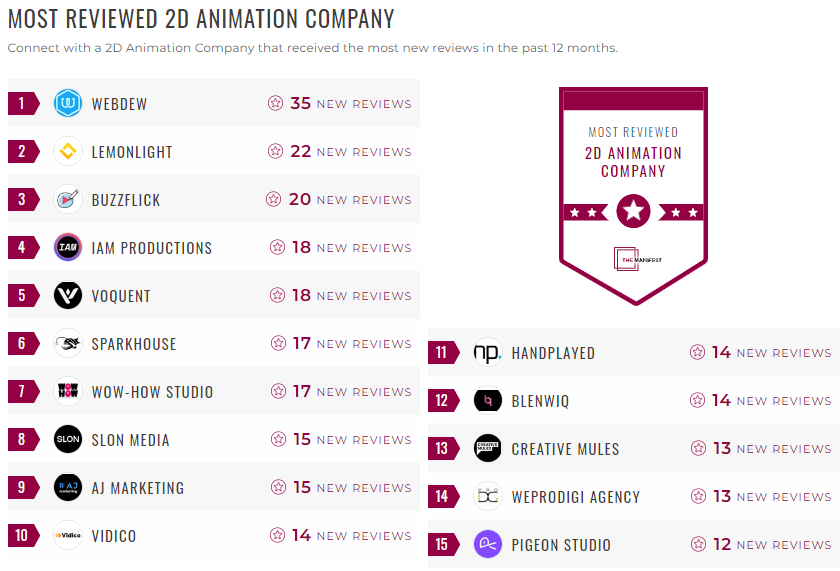 3D Modelling and Printing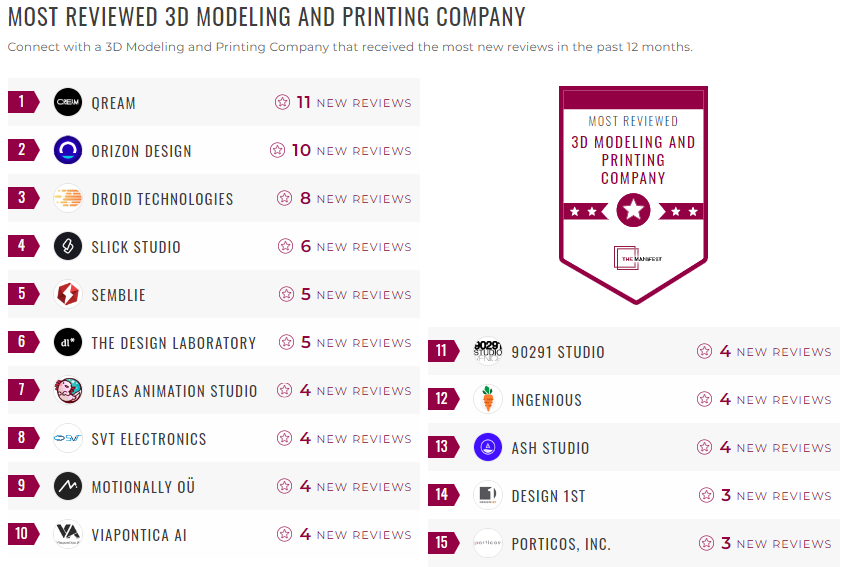 Architectural Design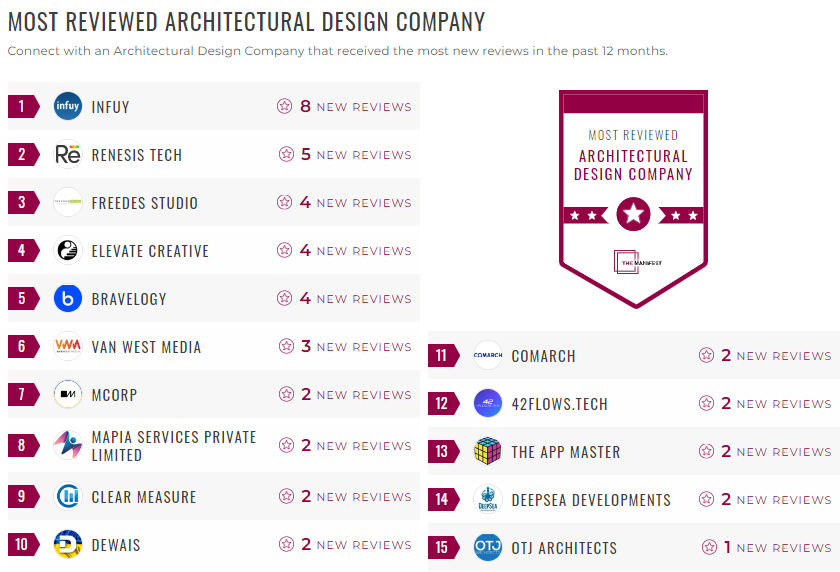 Corporate Photography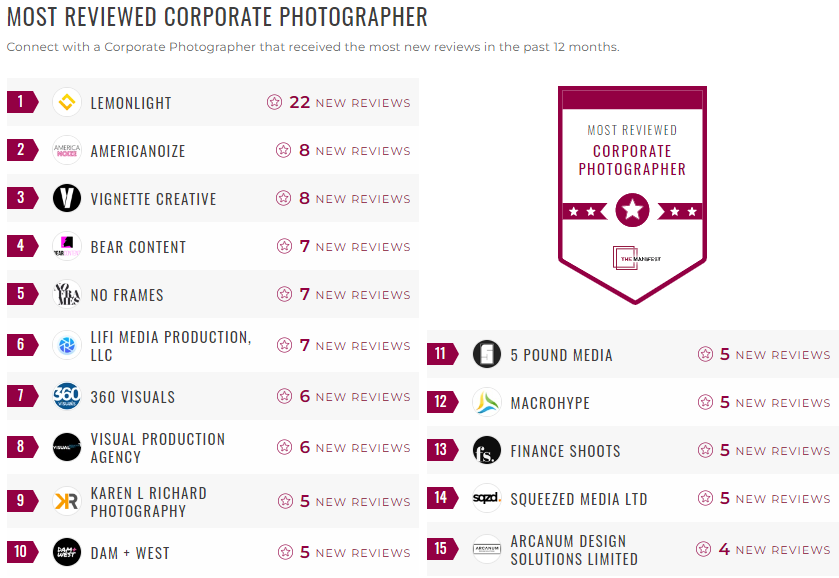 Creative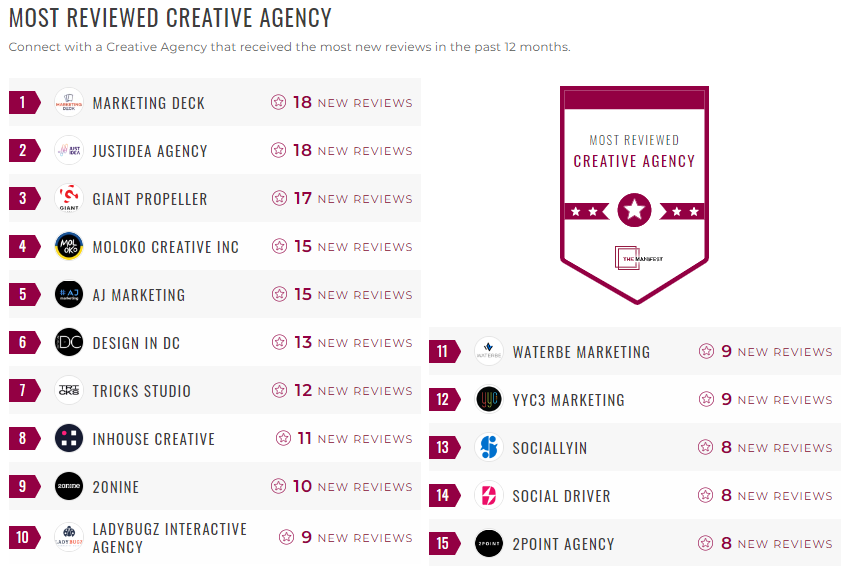 Design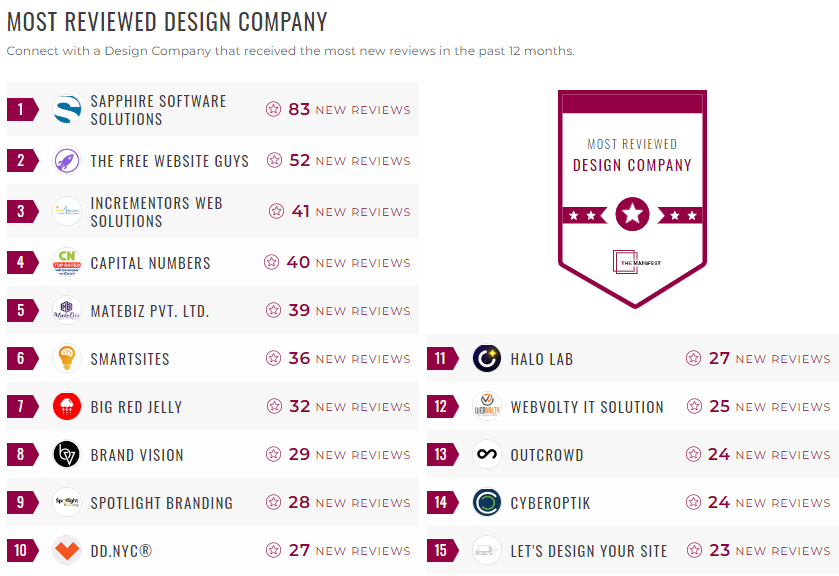 Digital Services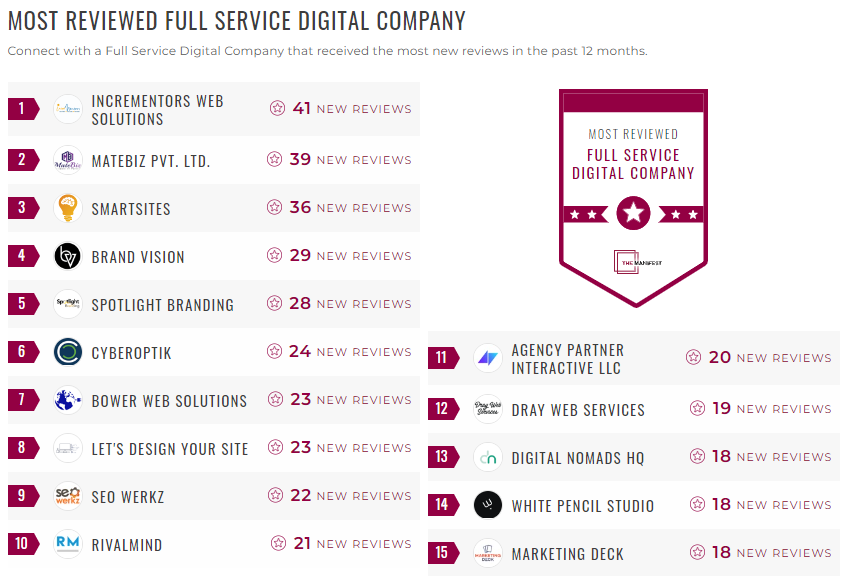 Graphic Design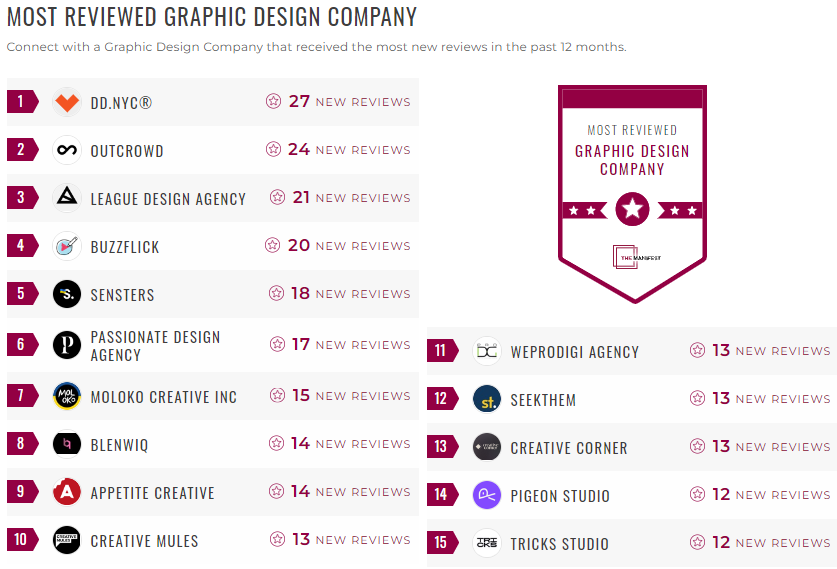 Interior Design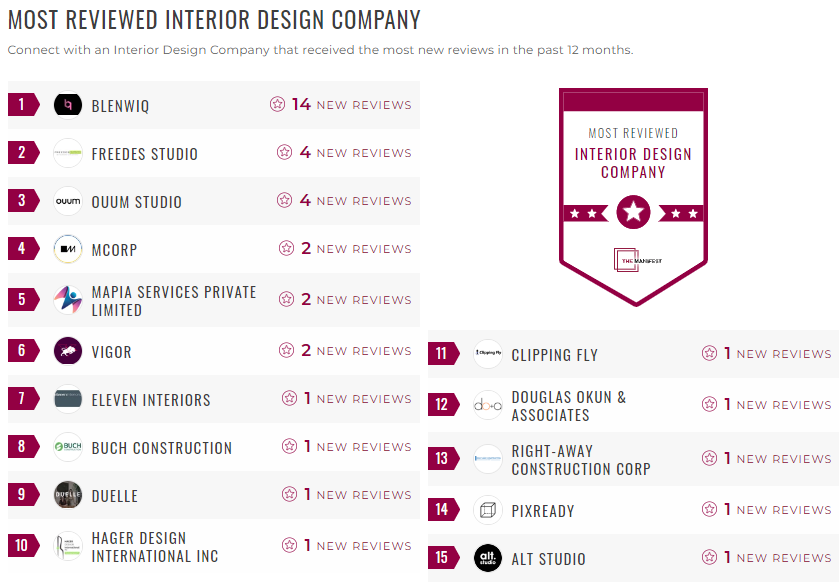 Logo Design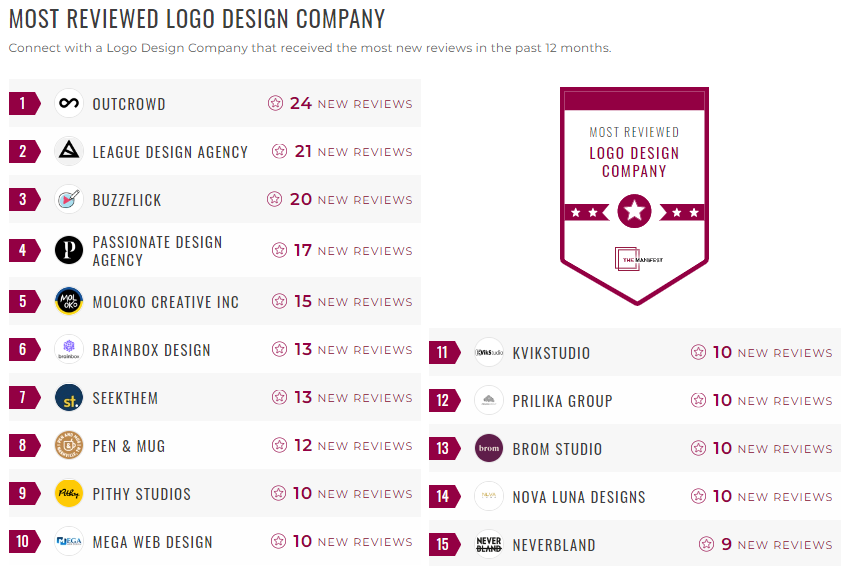 Motion Graphics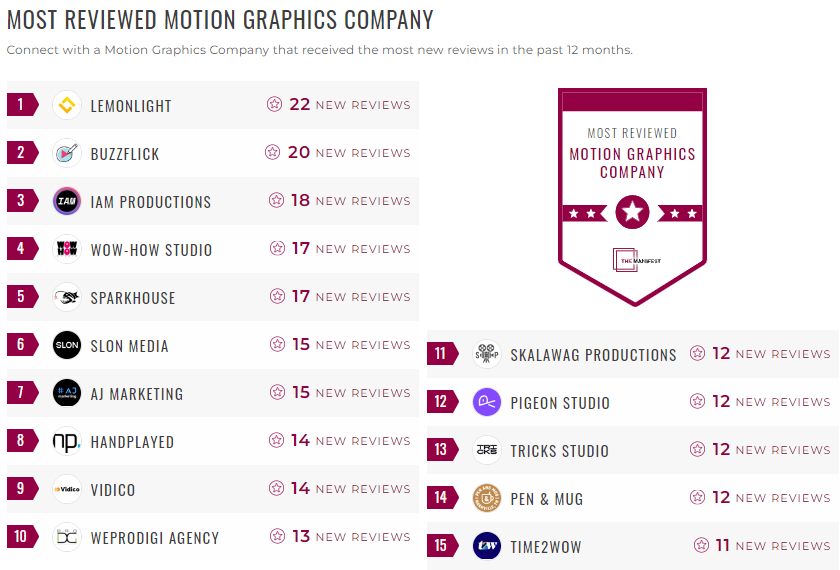 Packaging Design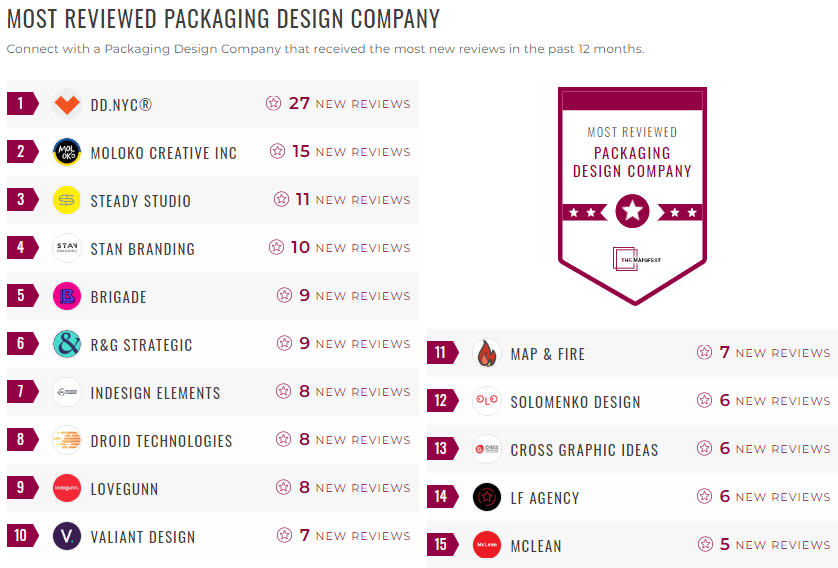 Print Design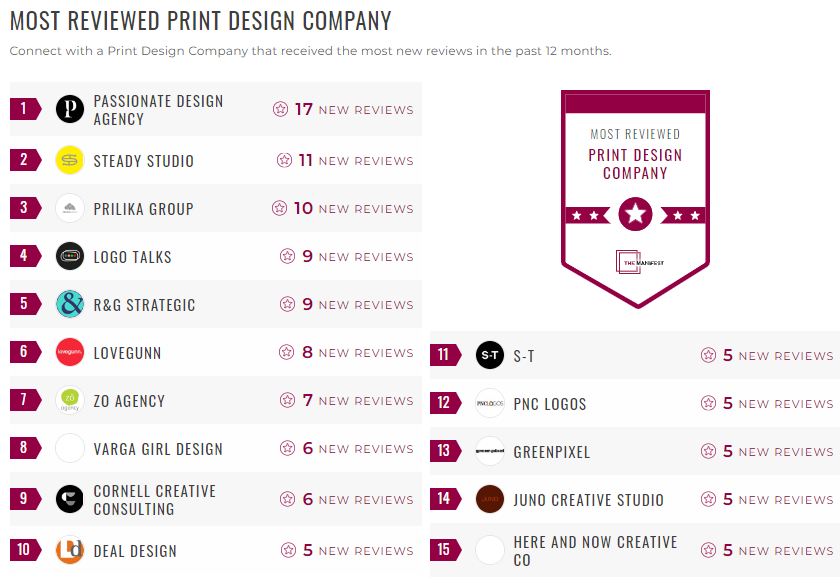 Product Design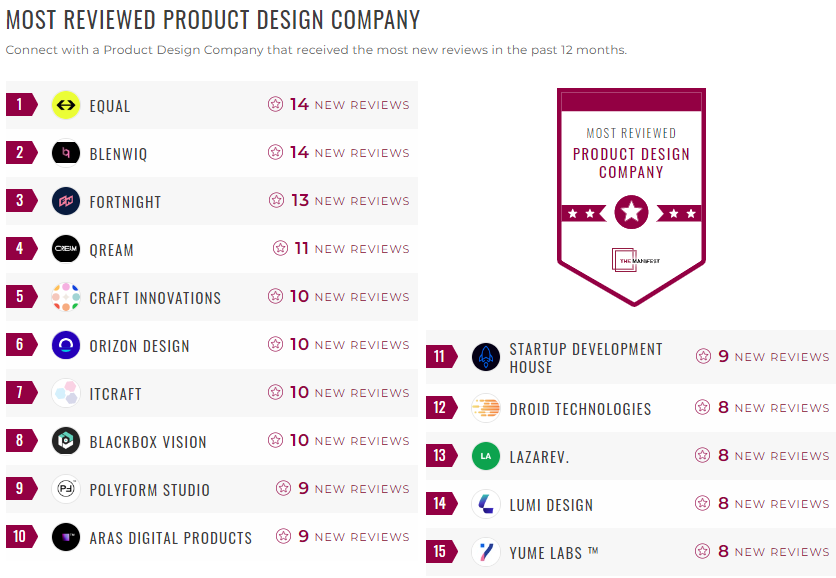 Usability Testing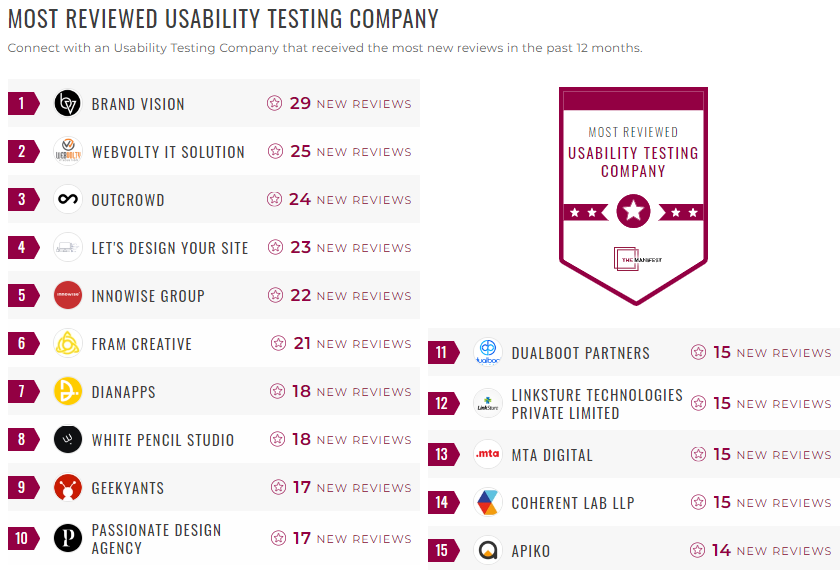 User Experience
User Research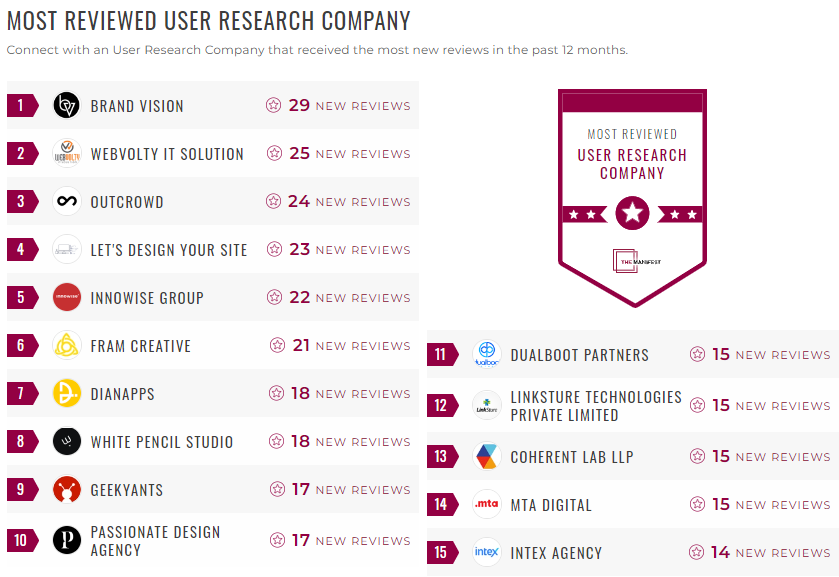 UX Strategy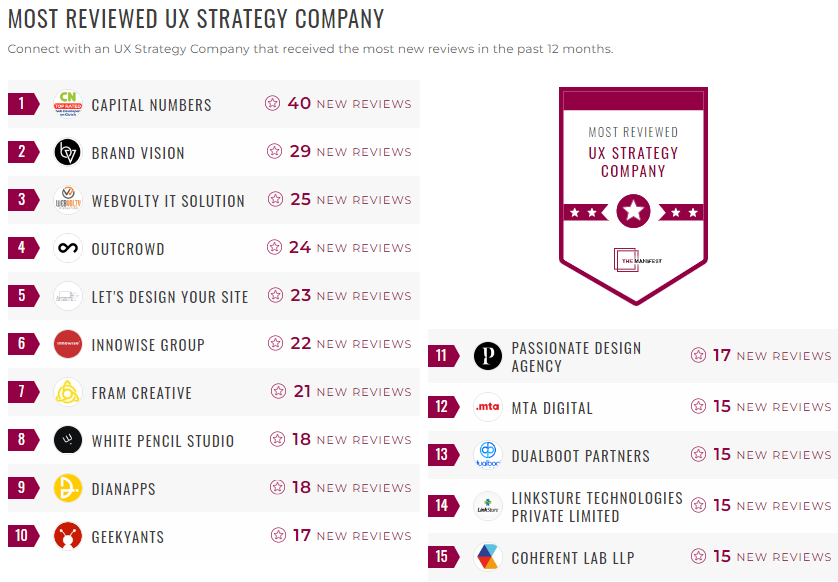 Video Production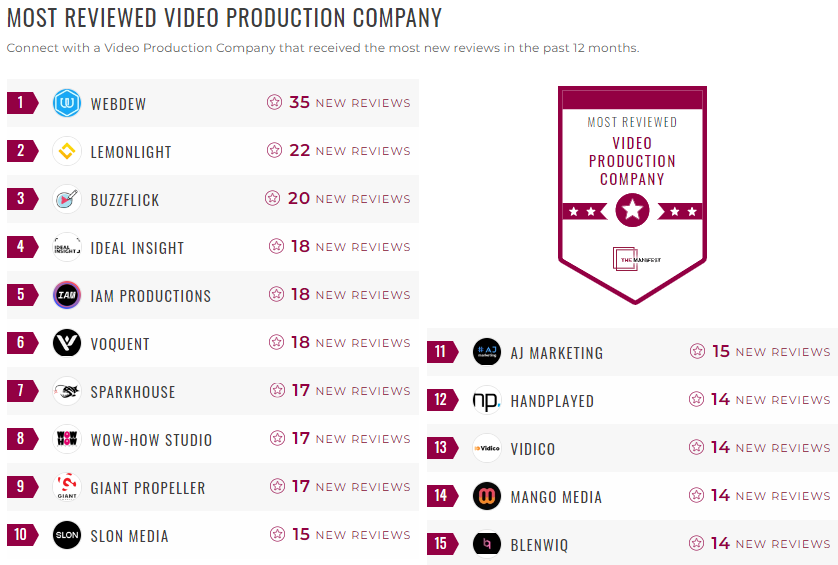 Web Design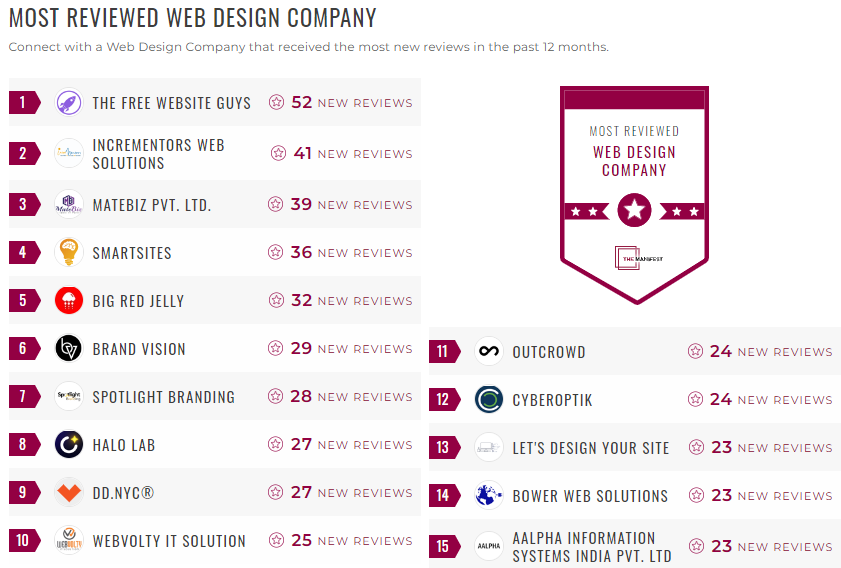 Results are a snapshot of The Manifest's most recommended companies on October 31, 2022. Rankings are dynamic, and this report may not reflect the rankings as they are currently listed. 
About The Manifest
The Manifest is a business news and how-to site that compiles and analyzes practical business wisdom for innovators, entrepreneurs, and small and mid-market businesses. Use The Manifest as an approachable tour guide through every stage of the buyer journey. With three main offerings – data-driven benchmarks, step-by-step guides, and agency shortlists – The Manifest strives to make your business goals a reality.