The Manifest Highlights Washington DC's Most Reviewed B2B Leaders for 2022
The Manifest Highlights Washington DC's Most Reviewed B2B Leaders for 2022
FOR IMMEDIATE RELEASE
Media Contact
Morgan Flores
Senior Manager of Content Strategy & SEO
WASHINGTON, D.C., - April 20, 2022 - The Manifest, a business news and how-to resource, releases its leaders' rankings for Washington DC's most recommended B2B companies in 2022.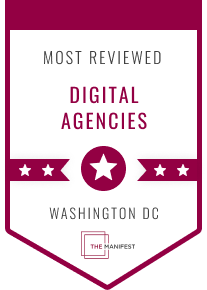 The growing digital divide in Washington DC is raising concerns among policymakers and officials. Last year, city officials announced millions in funding for its digital inclusion initiative named Tech Together. The program should increase access to internet connectivity and promote tech acceleration.
In this inaugural report, The Manifest honors the devotion of Washington DC's most recommended B2B leaders. The companies are highlighted for their expertise in areas such as digital marketing, design, and web development.
What are The Manifest Awards?
The Manifest Company Awards honors 15 exceptional B2B companies who have received the most testimonials and recommendations from their clientele in the previous year. This award recognizes the exceptional working connections that exist between vendors and their clients. 
 
"We're extremely proud to celebrate Washington DC's most recommended B2B companies for 2022," said Clutch Director of Operations Kimmie Champlin. "Their phenomenal dedication, unparalleled hard work, and thought leadership are what sets the bar high. Our team looks forward to witnessing more of their success."
Be part of next year's leader's list. Get listed on The Manifest today and start earning stellar reviews for your company.
Top Service Providers
Advertising Companies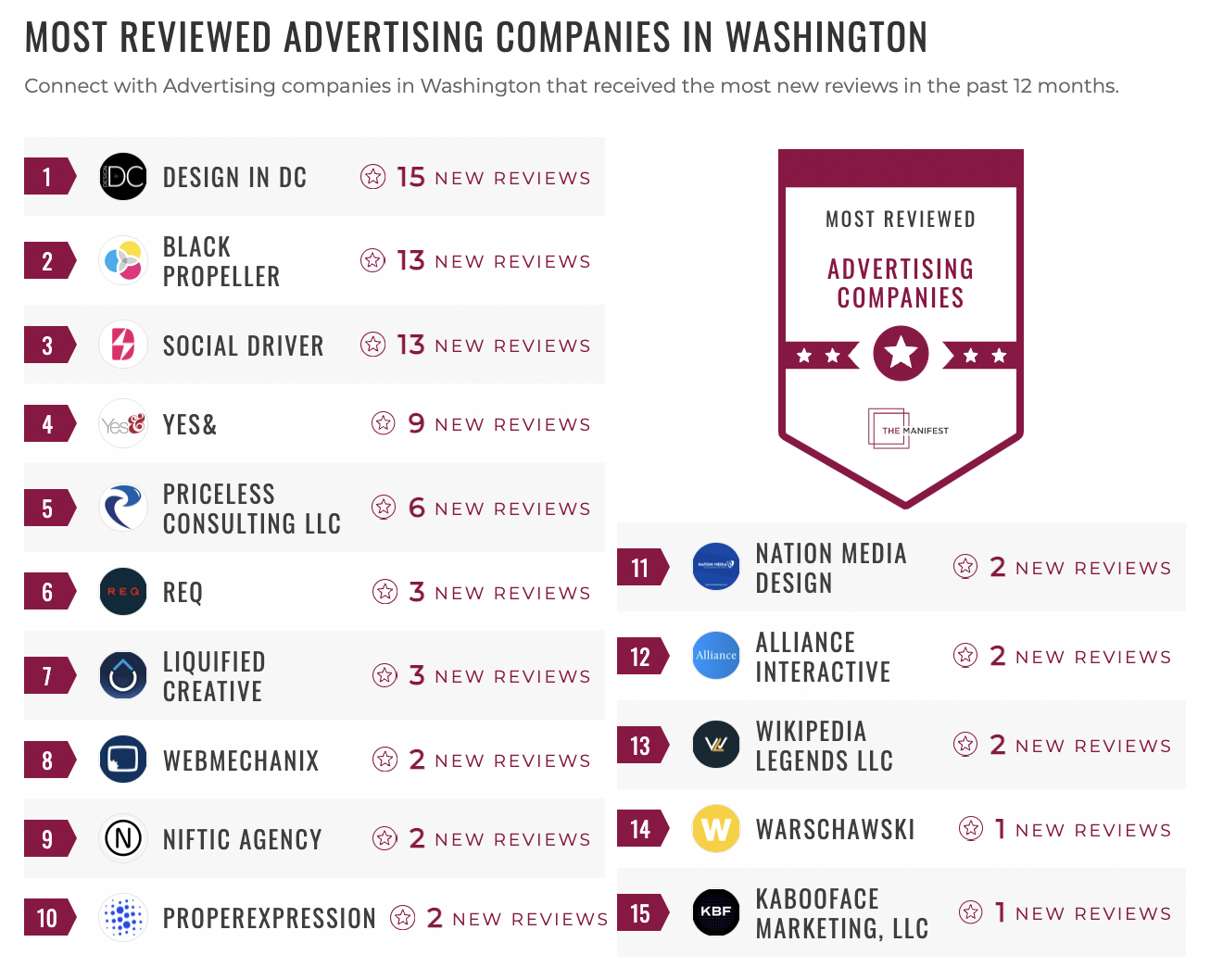 Branding Companies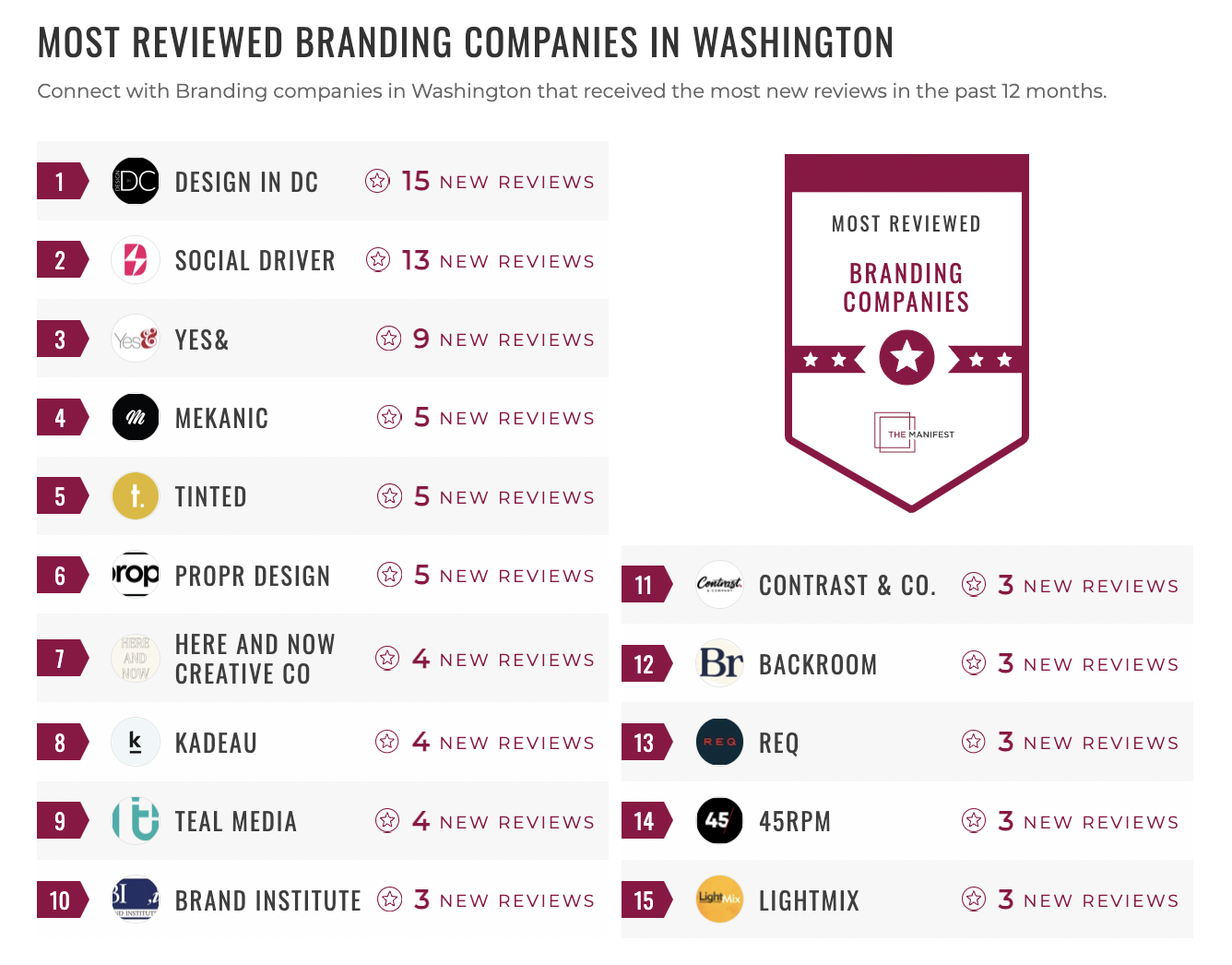 Content Marketing Companies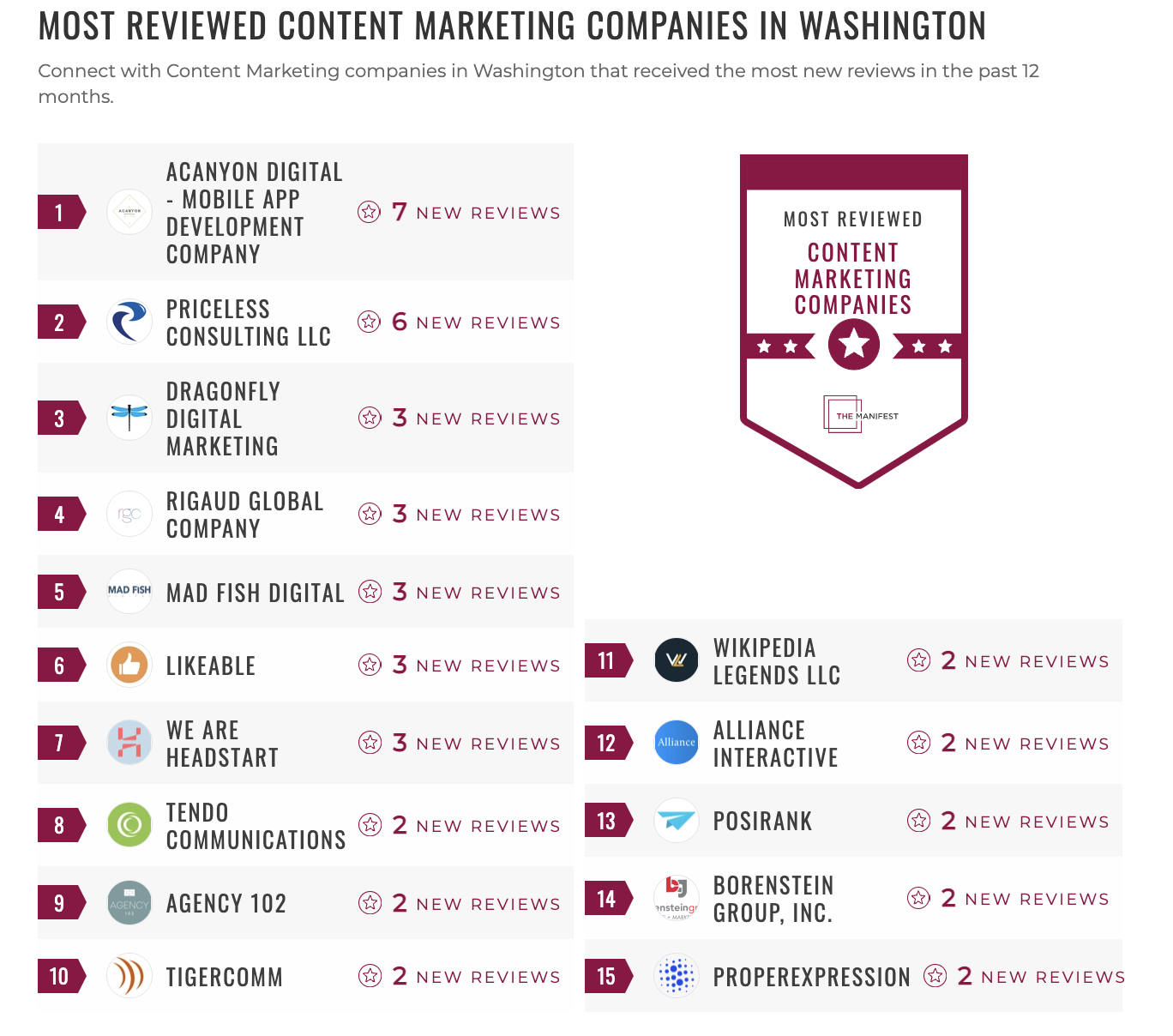 Design Companies

Digital Marketing Companies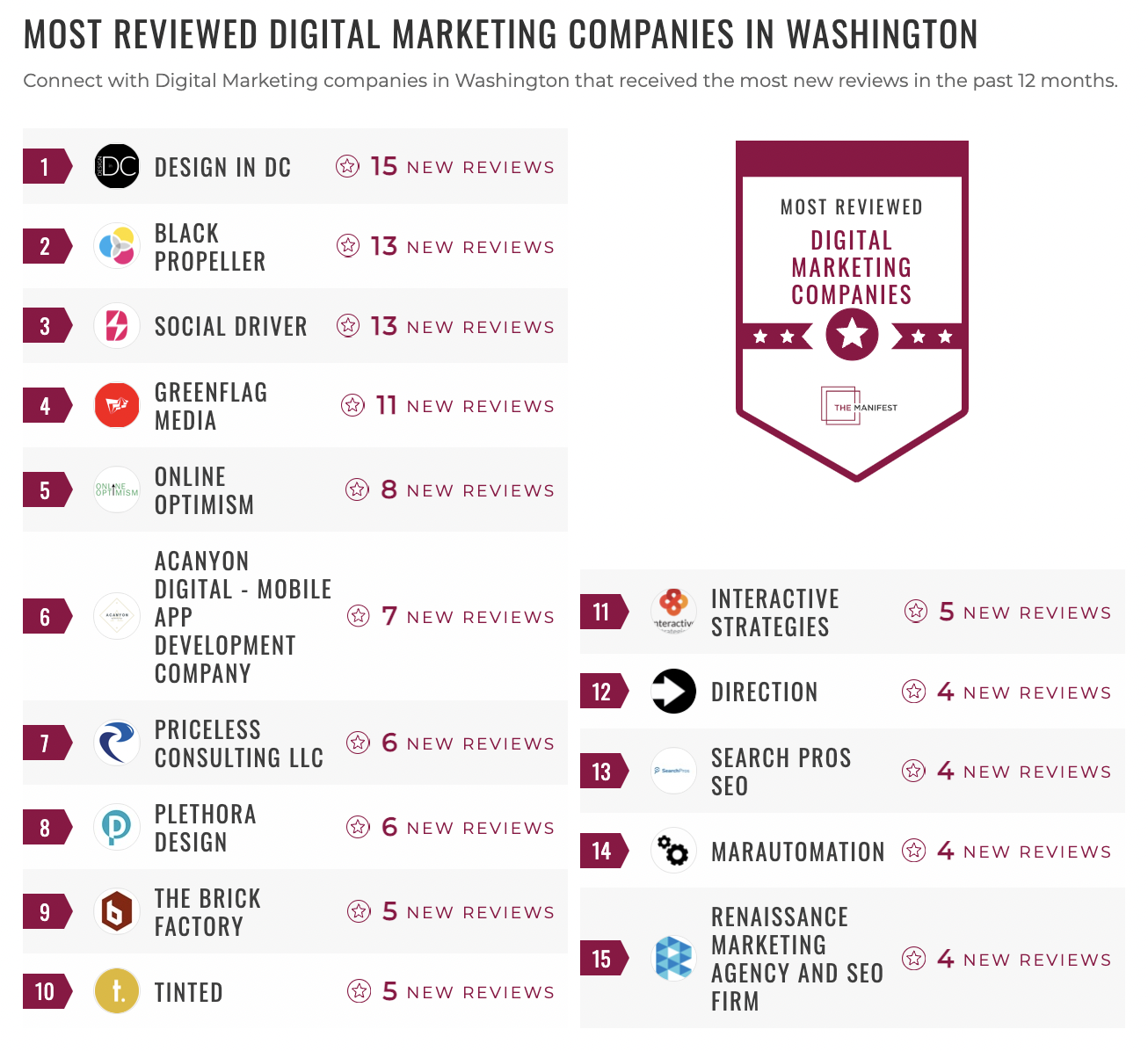 Digital Strategy Companies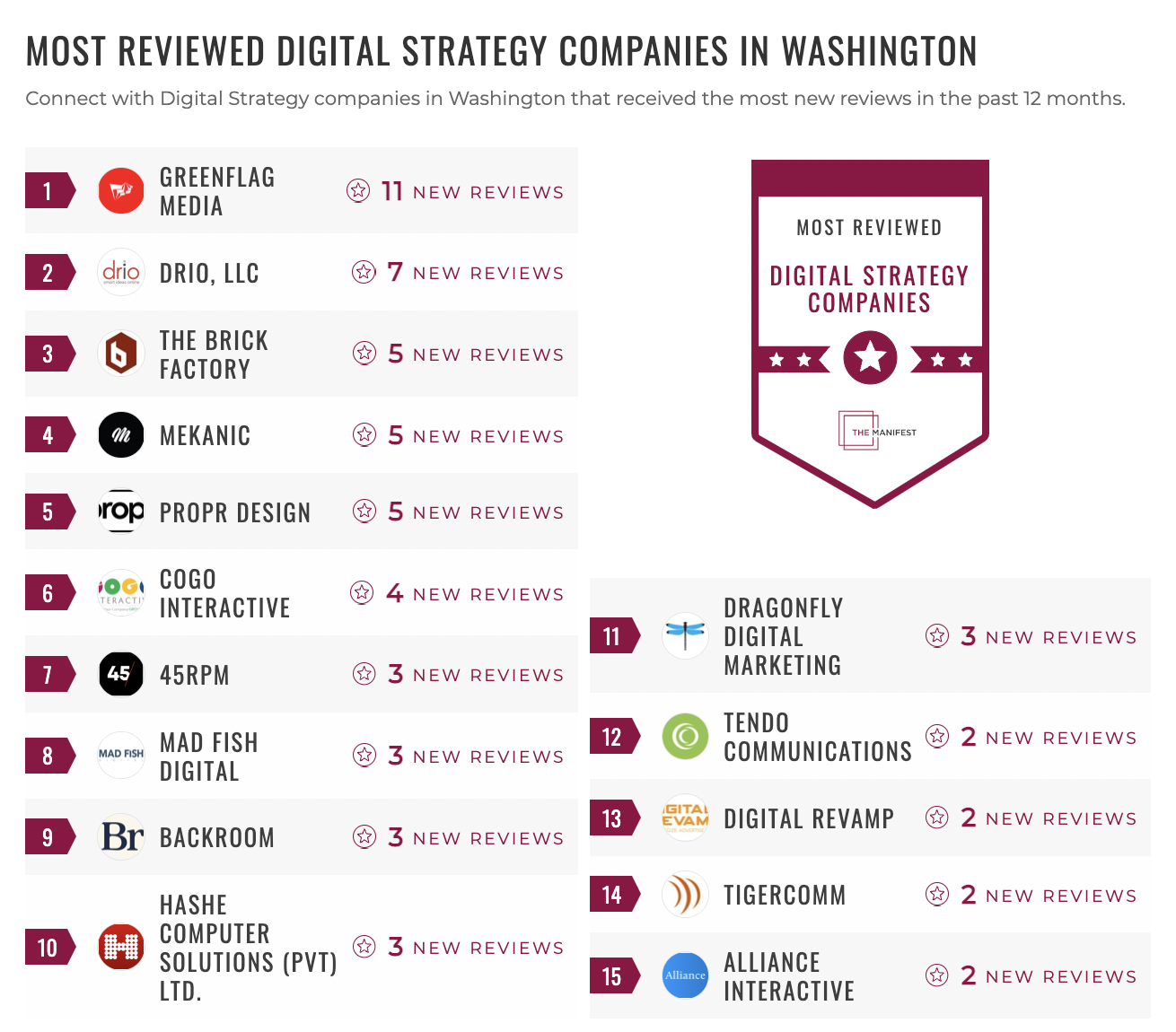 Full-Service Digital Companies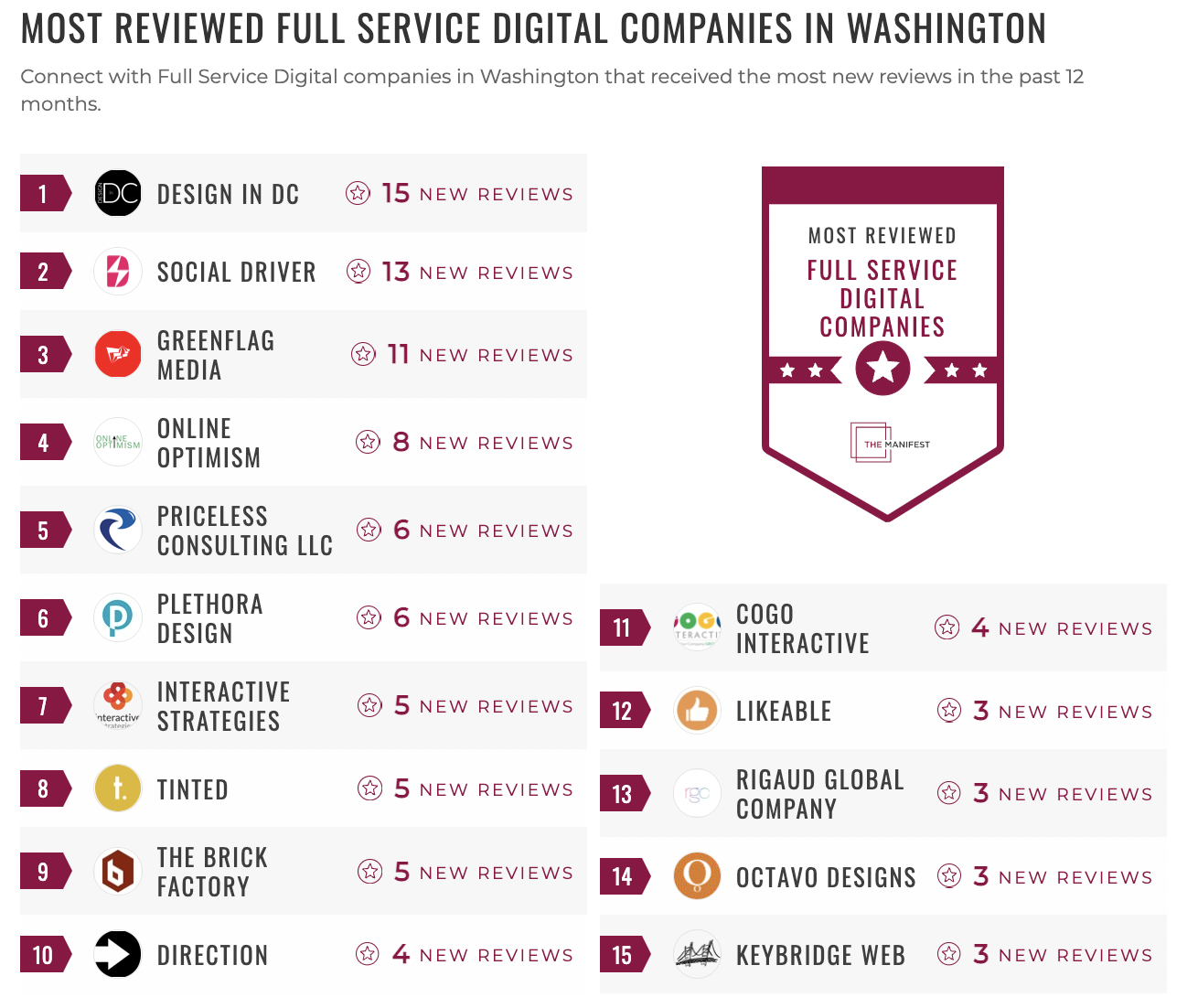 Graphic Design Companies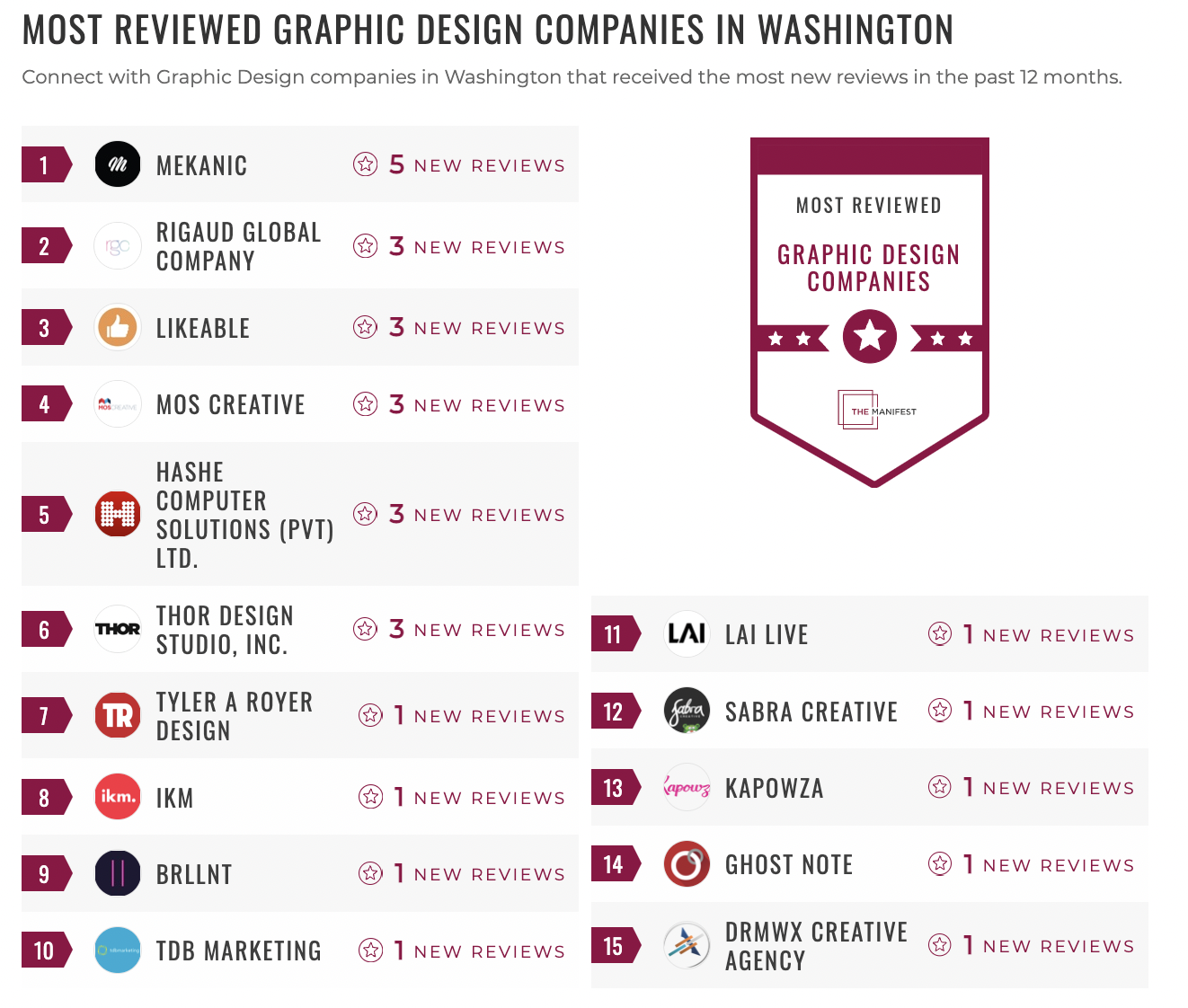 Inbound Marketing Companies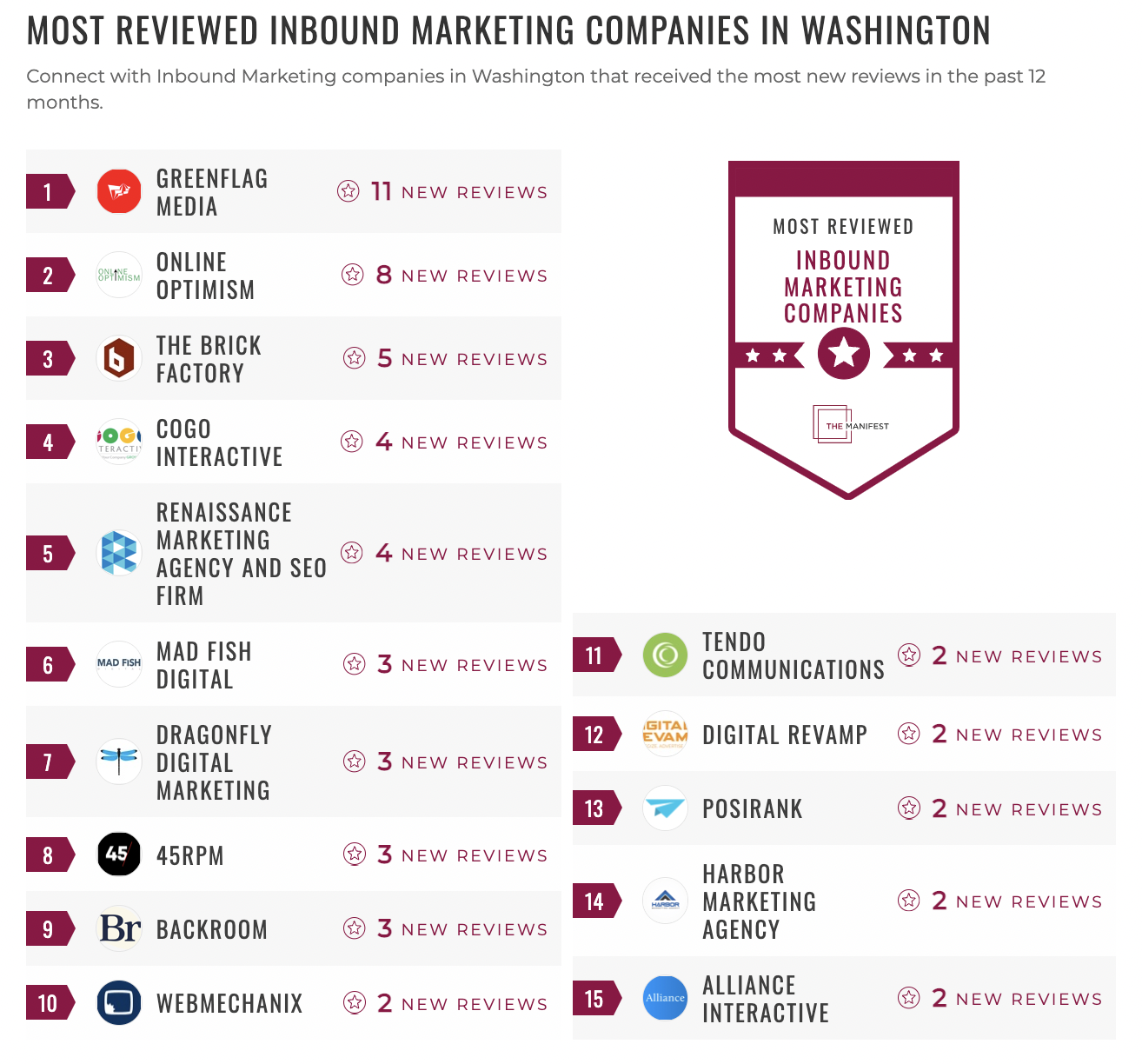 Managed Service Provider Companies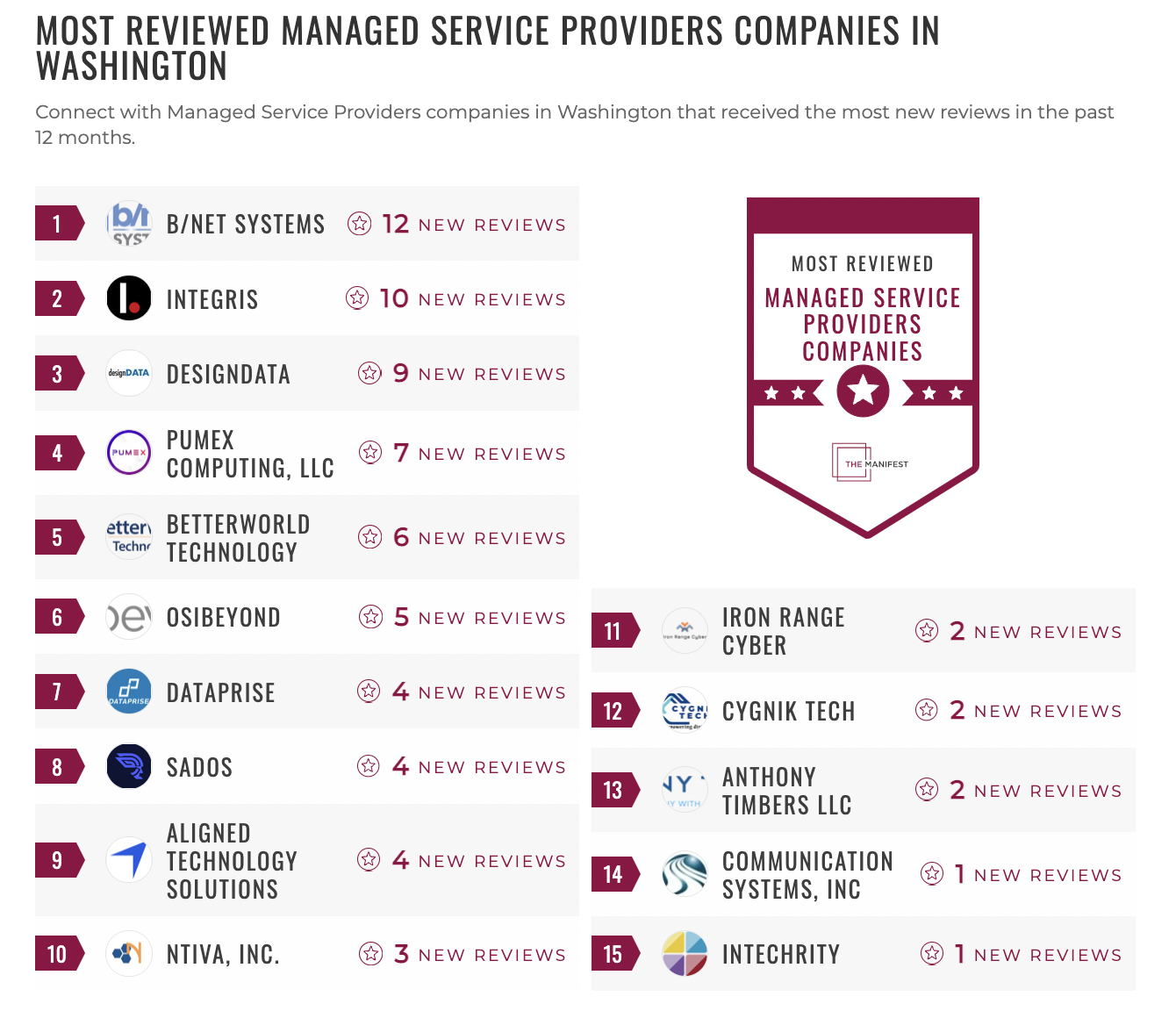 Mobile App Development Companies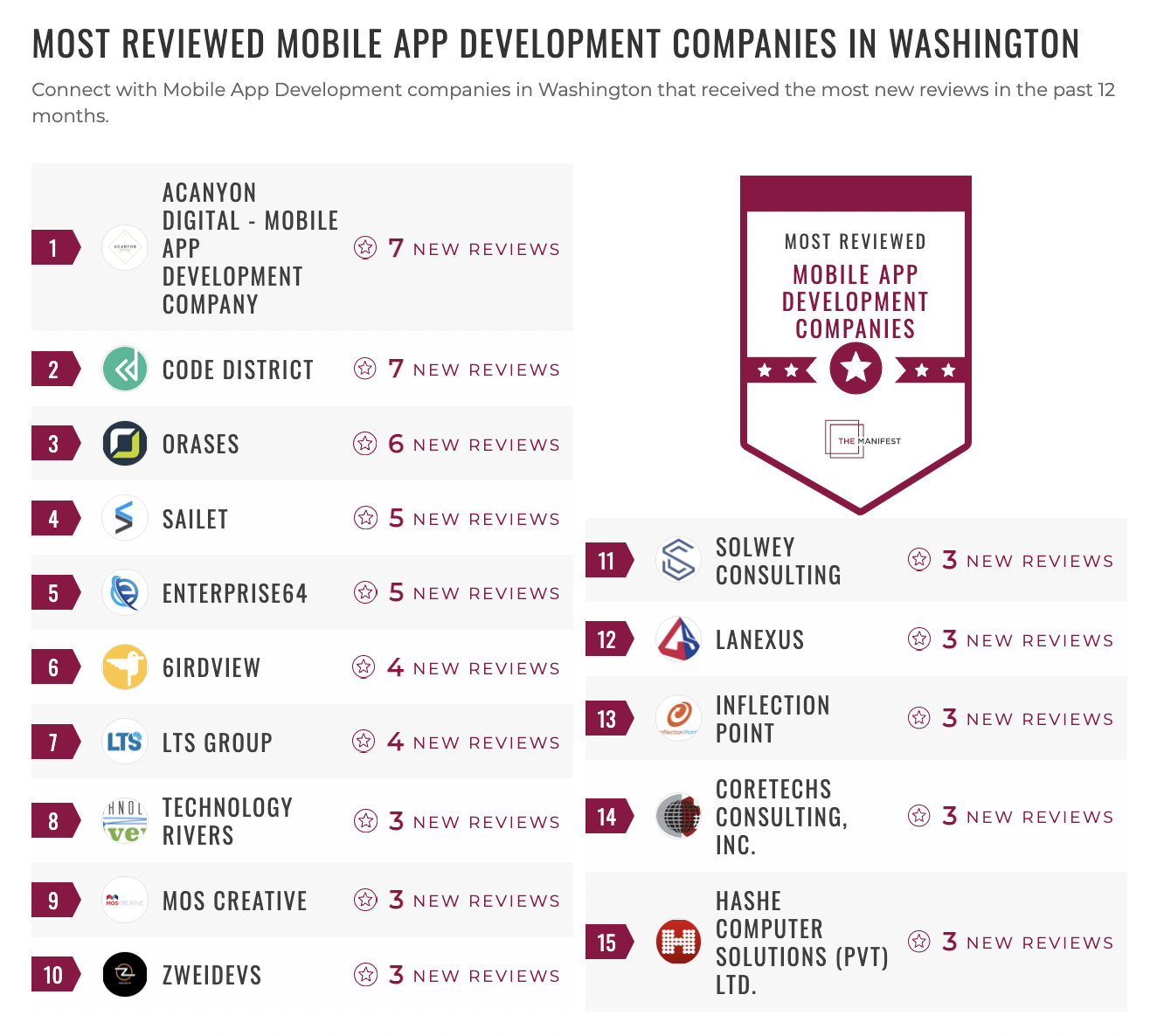 Naming Companies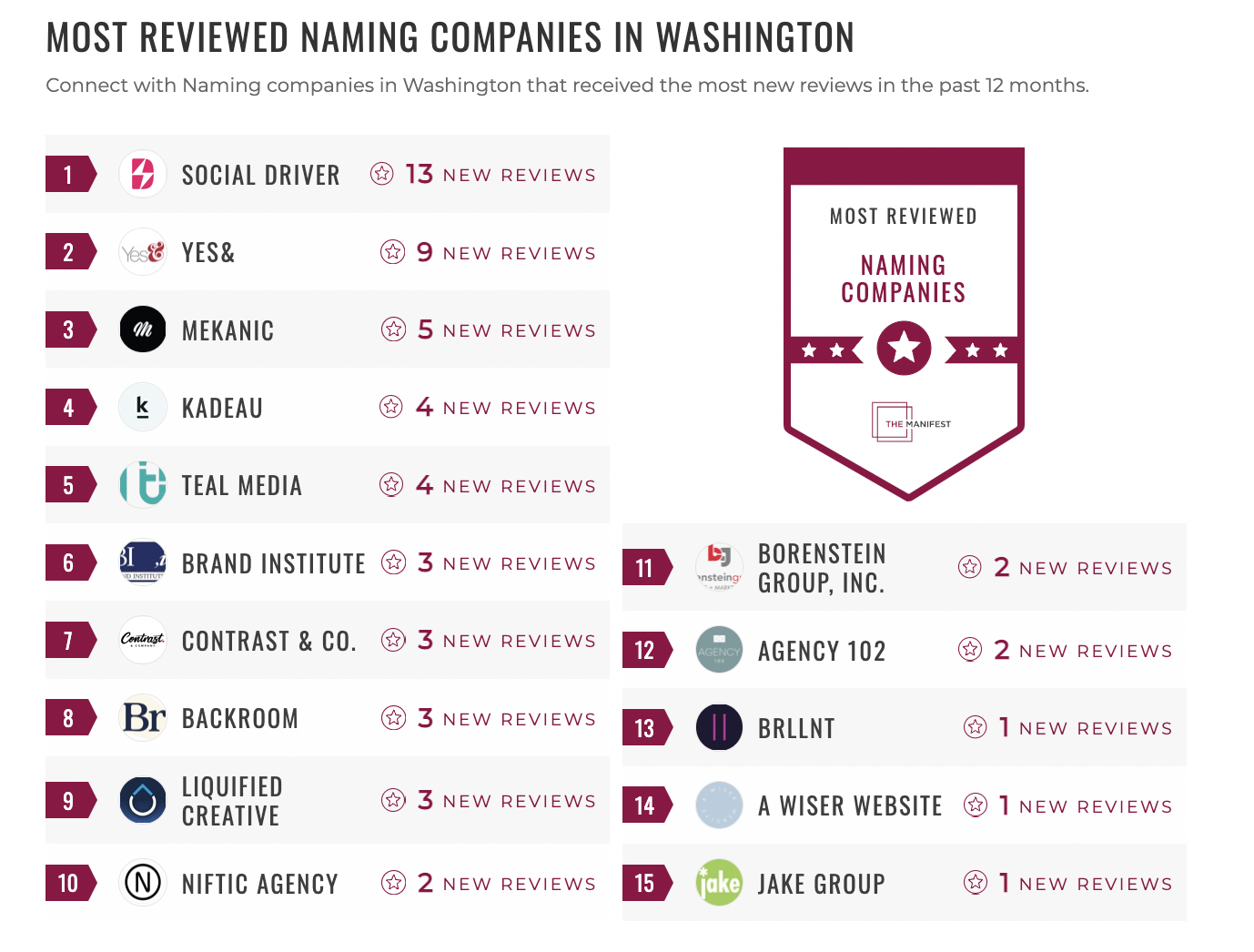 Pay-Per-Click Companies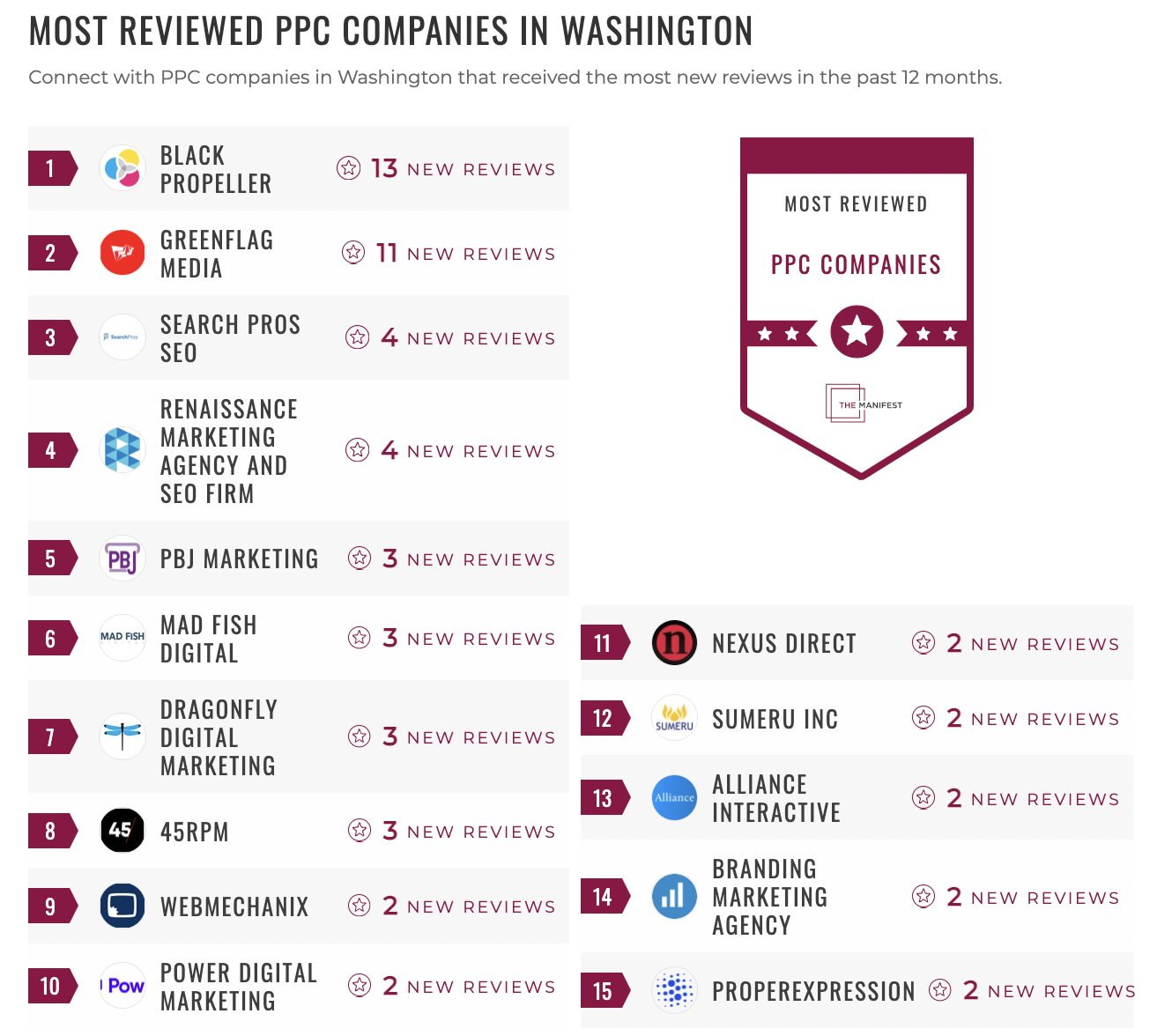 Search Engine Marketing Companies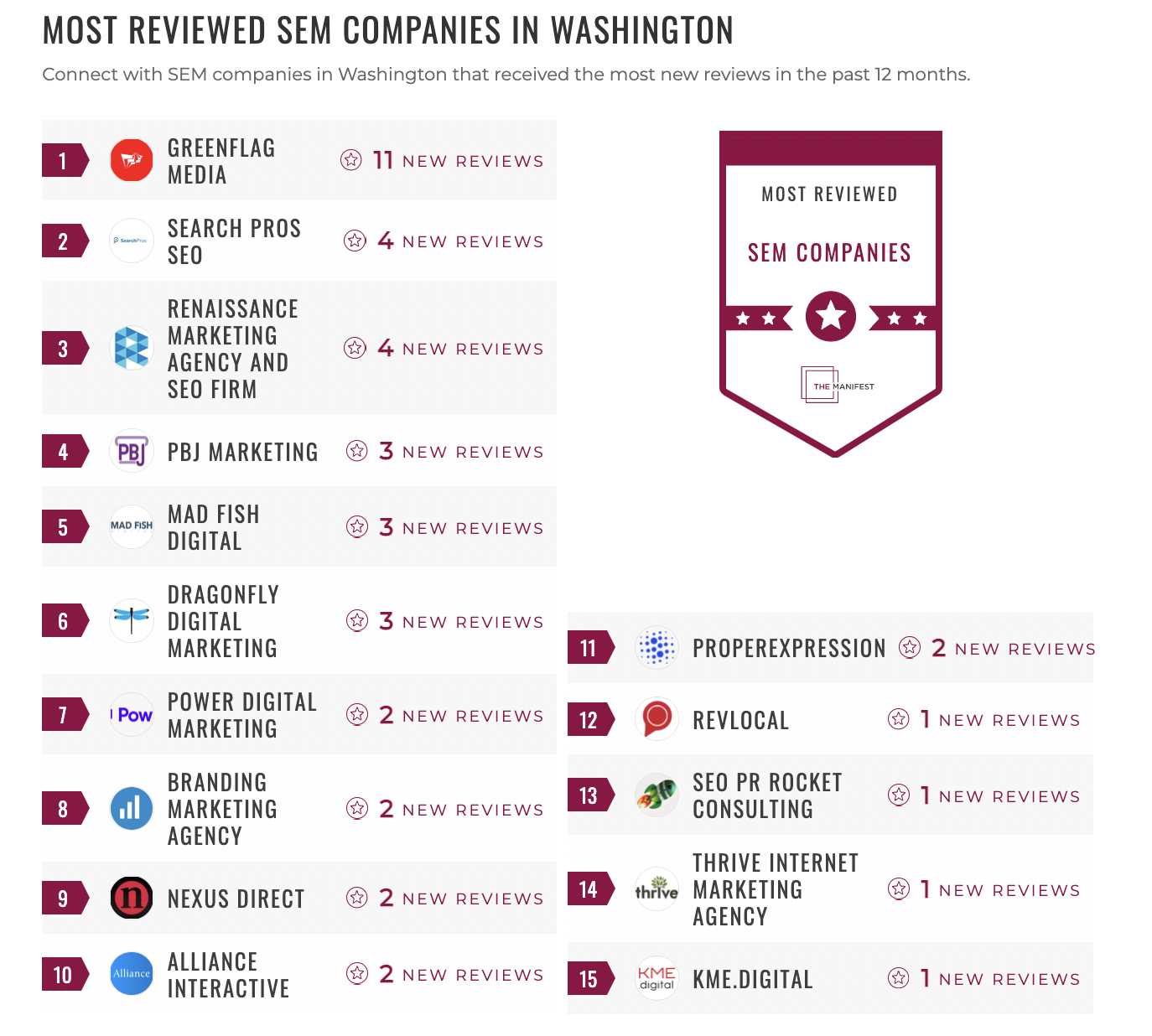 Search Engine Marketing Companies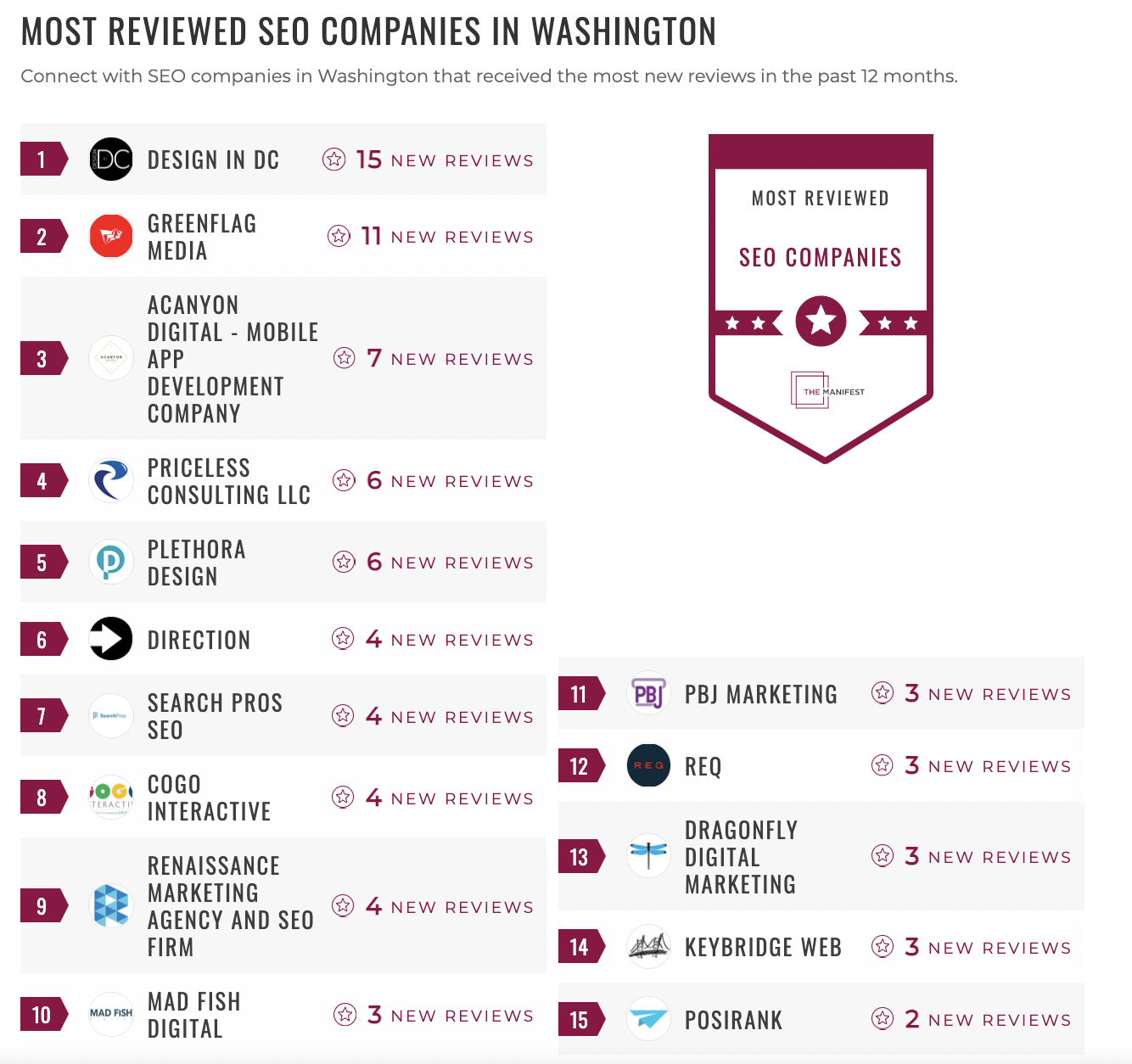 Social Media Marketing Companies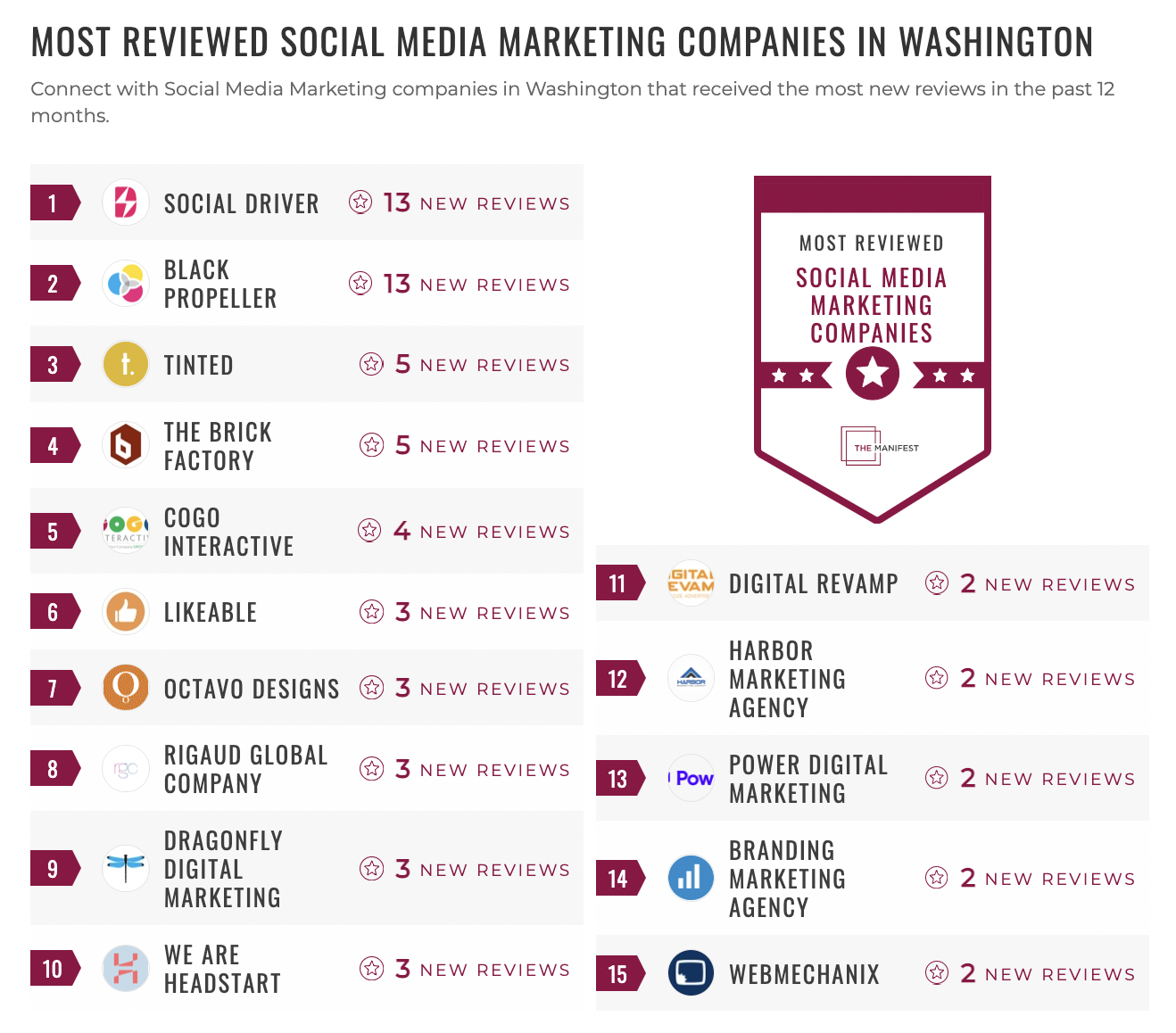 Software Development Companies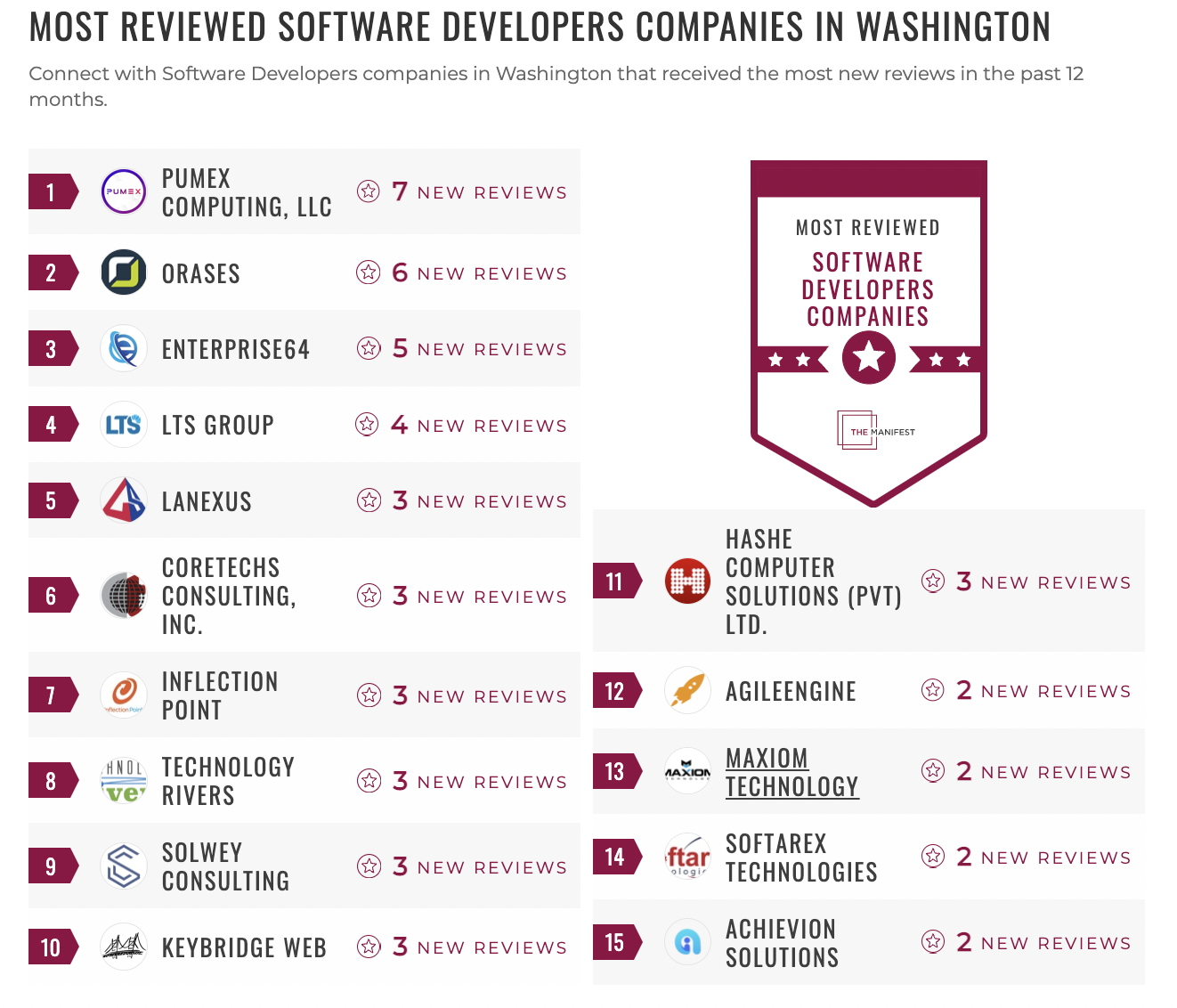 UX Companies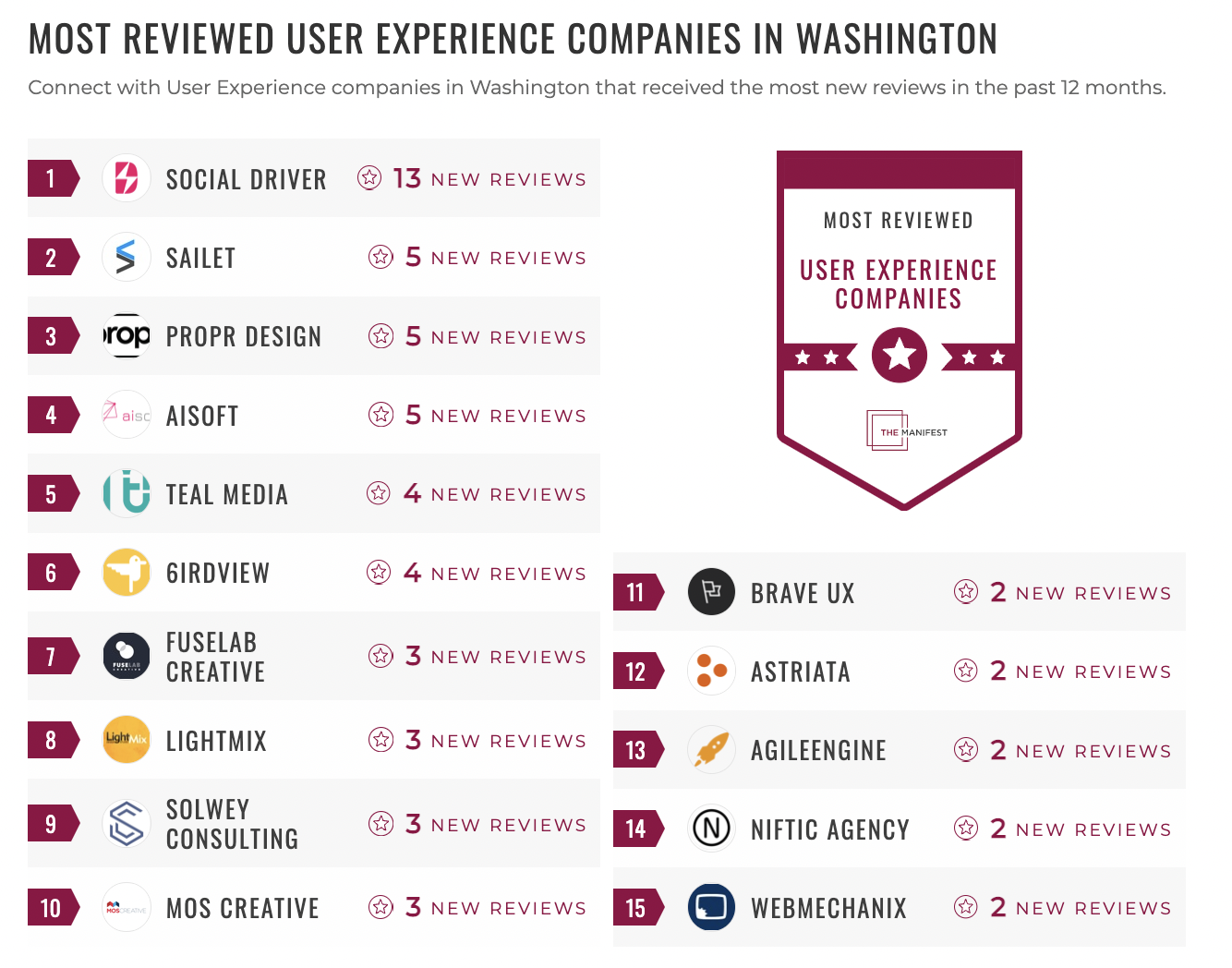 Video Production Companies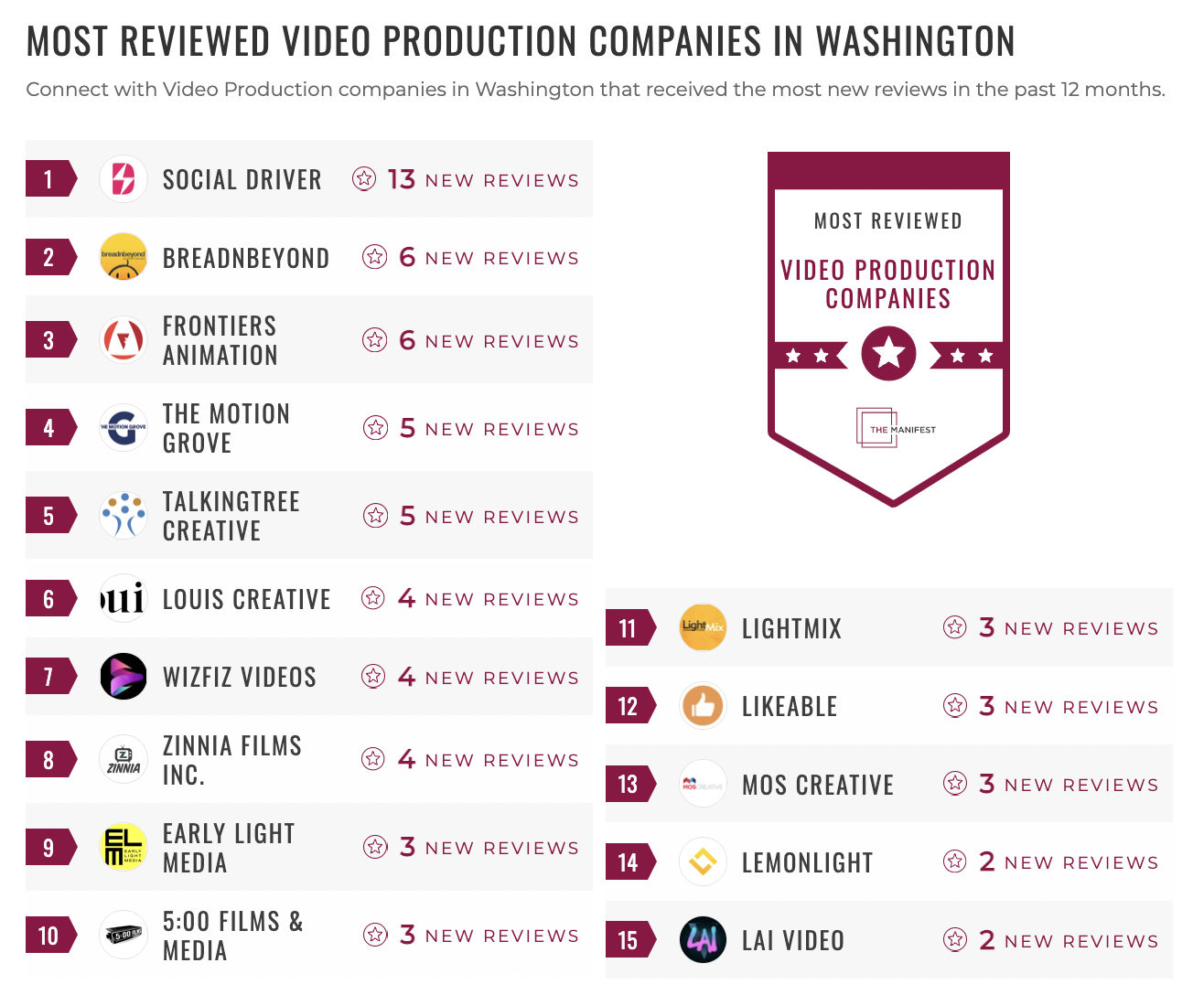 Web Design Companies
Web Development Companies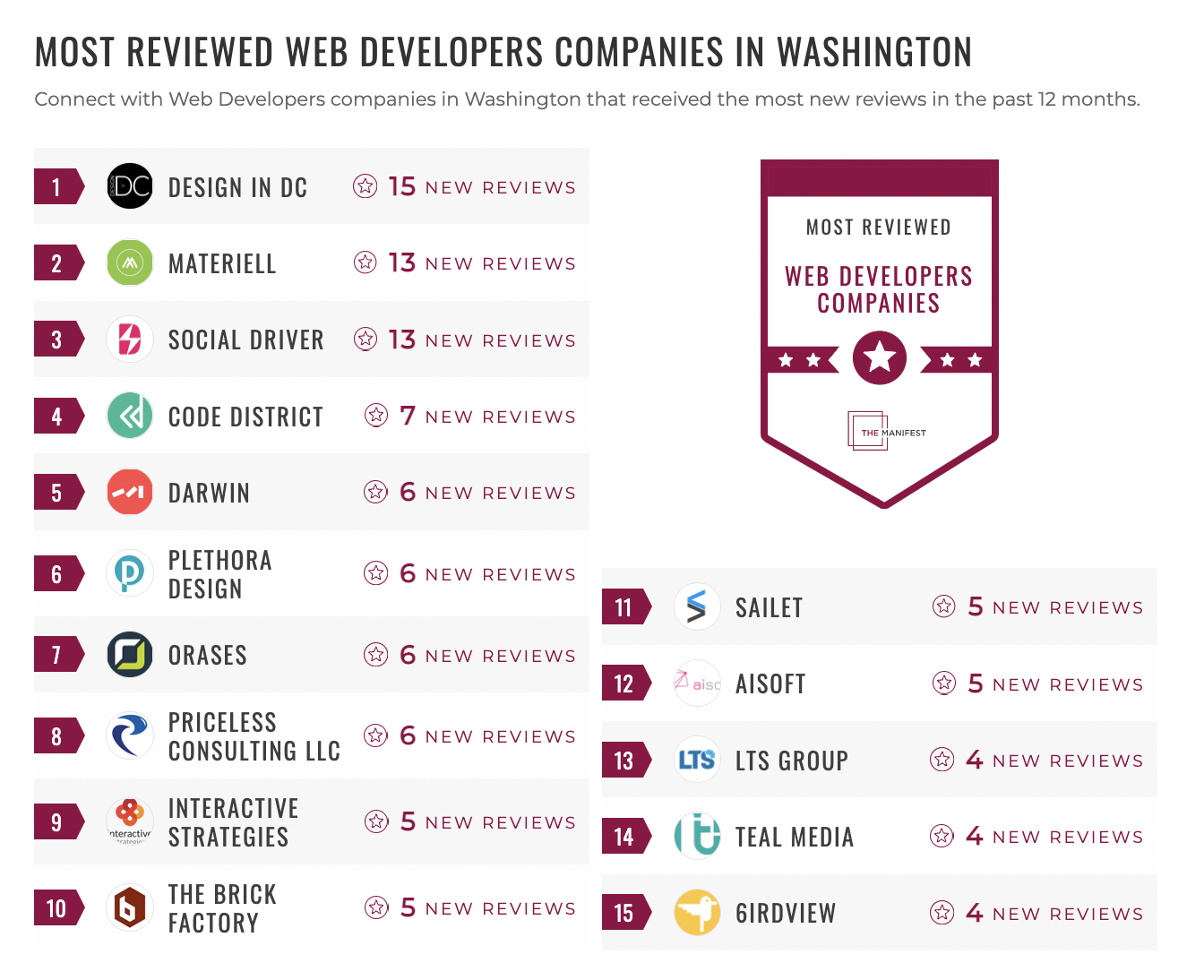 Results are a snapshot of The Manifest's most recommended companies on April 13, 2022. Rankings are dynamic, and this report may not reflect the rankings as they are currently listed. 
About The Manifest
The Manifest is a business news and how-to site that compiles and analyzes practical business wisdom for innovators, entrepreneurs, and small and mid-market businesses. Use The Manifest as an approachable tour guide through every stage of the buyer journey. With three main offerings – data-driven benchmarks, step-by-step guides, and agency shortlists – The Manifest strives to make your business goals a reality.