Thriving in Remote Work: Unlocking Growth Potential
Thriving in Remote Work: Unlocking Growth Potential
Businesses can become stronger by ignoring negative assumptions about remote work and choosing a robust transitional strategy. The key is to focus on employee priorities and develop work procedures that inspire limitless growth potential.
It wasn't just the COVID-19 pandemic that catalyzed work-from-home life and flexible scheduling. People demand a more realistic work-life balance that benefits businesses and floor workers with higher morale and more valuable company loyalty. Unlocking that growth potential for remote workers is a push-and-pull effort between collaborative administration and management and employees seeking independence and balance.
The business landscape is forever altered, and adapting to new procedures requires patience. When traversing the remote work transition, companies can harness these strategies for optimal productivity and employee contentment. 
Looking to find ways to maximize morale in a in-person, hybrid, and remote office settings? Connect with the ideal HR consulting company for you on The Manifest.
What's Different About Workplaces?
Discerning the key difference between work-from-home (WFH) and remote work is essential. WFH is self-explanatory, as it describes a company that allows employees to designate an area in their home as they would an in-office desk. Remote work expounds upon that by allowing employees to be mobile.
Countless marketing outfits went remote during the COVID-19 pandemic, and they saw gains from their progressive work styles and digital transformation strategies. High digital transformation adopters — companies that sent employees home to work — found greater value in their data that can positively impact sales, marketing, and service endeavors.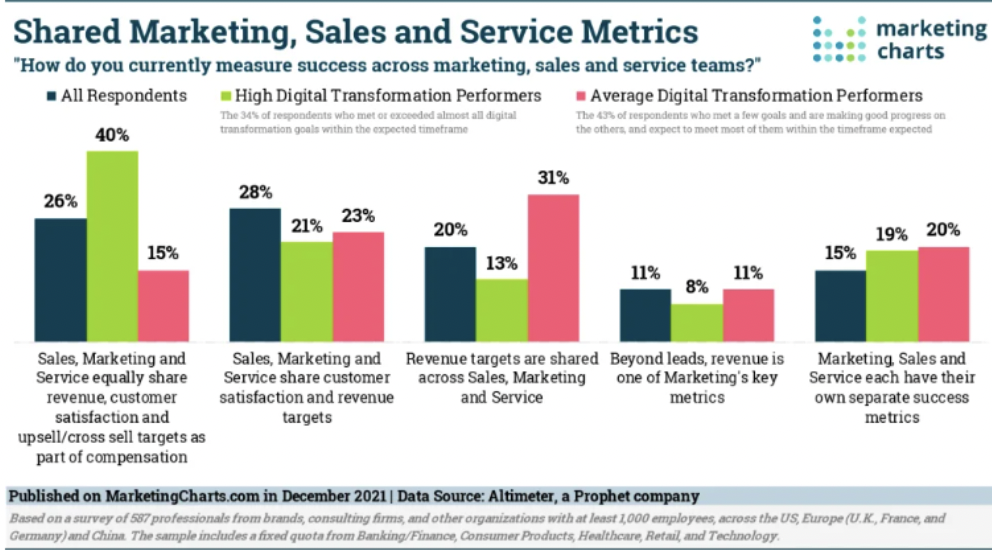 Source: Marketing Charts
They might be digital nomads and live their entire work in a liminal space, traveling from one country to another. It also encompasses employees who traditionally work in the office but must perform duties while on a work trip or want company and go to a coworking space. Remote workers can work from different buildings or countries — pending work policies. These offerings transform the business landscape into a more creative, diverse, employee-focused, and productive environment.
How does this look? It presents opportunities for everyone to maximize the numerous boons of flexible scheduling and hone in on their job responsibilities — because they must be clear before allowing workers to operate semi-independently.
Here are some of the main benefits companies should accentuate when moving to a WFH model:
Improved physical health
Flexibility to perform life admin, like doctor or DMV visits
Eliminating commutes so people have more time in a day to do what they want
Greater room for creating a well-lit, aesthetically pleasing workspace
Fewer distractions from co-workers or workplace politics
Freedom to curate a productive environment, such as choosing to include white noise over background music
A more diverse workforce, from varied nationalities to capabilities
Better work-life balance
Potential for more balanced diets instead of resorting to takeout
Opportunities to be around pets and plants
Companies that present these benefits to current or prospective employees will incite curiosity and growth opportunities, but they must be well-managed to get maximum gains. Some businesses hesitate about WFH models because of home distractions and reduced visibility. These micromanagement tendencies dissolve because management and stakeholders must begin trusting the workforce.
However, these fears are fading as ROI, inflation, and potential recession are among the top three CMO concerns — remote work is now 32 on that list.
Source: Marketing Charts
These insights prove that at-home distractions and productivity concerns should not usurp other more pressing influences on companies' bottom lines. In reality, an occasional WFH disturbance does not impact revenue as much as economic changes, operational developments that could impact ROI, or time wasted mulling over how to incorporate a shareholder's investment-determining procedural change.
How Do Companies Get the Most Out of Remote Work?
Strategies for cohesive collaboration and accelerated productivity are only available in remote environments. Companies can unlock growth potential if they execute strategies correctly, and if they don't, they will hit roadblocks that could demotivate the mission entirely. Many suggestions exist on how to do it most effectively. Which ones are proven to work, and how can companies implement them without causing too much stress or task disruptions?
Before sweeping process improvements, companies must recognize remote workers as the new normal. The faster businesses adapt, the better they will be competitively and operationally. Additionally, it will be easier for companies to reduce turnover if remote work procedures are honed before candidates enter the door.
Companies can work on empowering employees through honest leadership and getting inside their employees' heads. It's time to get HR involved — what facets of an in-office space do they want most translated to an at-home setup? Is it easy camaraderie to keep everyone socialized and encourage team-building? Is it reliable and up-to-date equipment? Is it increased learning and growth opportunities? Then, teams can work to assimilate these answers into new, thorough, and transparent procedural documents.
The key to success is understanding what employees value and focusing on that first. It's critical not to assume every workforce wants the same benefits because online and market research can compartmentalize these suggestions without describing nuance. Maybe a company has an introverted staff, so spending time, money, and resources organizing online happy hours isn't a worthwhile investment to make them enjoy the remote experience. 
What Benefits Should Motivate Companies to Optimize?
These changes unlock never-before-experienced insights into business growth and success that organizations couldn't have gained without transitioning to a remote work model.
Many of these are financial savings. Numerous expenses go into keeping an office running, like utility bills, company-sponsored lunches, third-party janitorial services, and stationery and other supplies. Even assigning a fraction of the staff to work from home can reduce this overhead astronomically.
Another hidden benefit is brand exposure and awareness. Hiring diverse and inclusive international employees brings a company's name into the limelight in cities that never knew before. It could help with B2B relationships as they begin seeing the business as a global thought leader.
It also helps tenure, as younger generations entering the workforce — especially those wanting remote work opportunities — also want employers that prioritize hiring diversely. It's a win-win for workers and companies because the connections keep coming.
It's also the perfect opportunity to analyze cybersecurity. Companies that purchase work-sponsored tech for their employees to work from can explore their app stacks, tech redundancies, and cybersecurity strategies to ensure optimal safety and privacy while streamlining work and data access.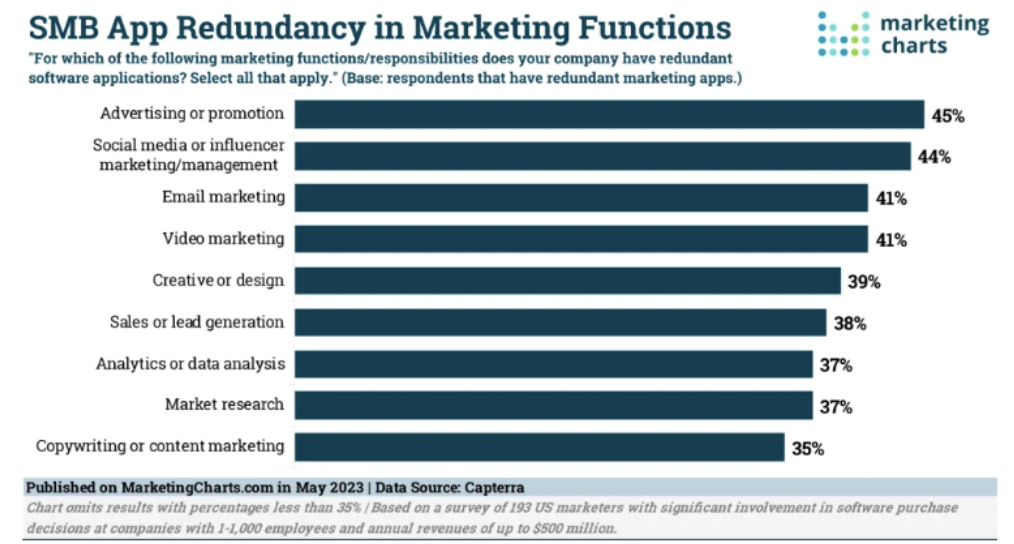 Source: Marketing Charts
It's a chance for companies to find vulnerabilities, especially with many connected devices and connectivity options in potentially insecure places. What permissions will businesses give their workers? Does an organization's current cybersecurity compliance cover remote work, or is more auditing necessary? What is the remote access policy? What remote training can they offer to increase cyber hygiene and literacy?
The Potential Behind Embracing Workplace Change
Employees love remote work because of its flexibility. No matter the reputation work-from-home culture receives, there are inarguable, evidence-based benefits that determine its long-term efficacy and opportunities for business improvements. 
It's up to companies to implement gradual, sensible changes, as it increases trust, efficiency, happiness, and profits for any enterprise willing enough to perfect the formula.
The best HR consulting companies on The Manifest.