The Manifest Highlights Philadelphia's Most Recommended B2B Companies for 2022
The Manifest Highlights Philadelphia's Most Recommended B2B Companies for 2022
FOR IMMEDIATE RELEASE
Media Contact
Morgan Flores
Senior Manager of Content Strategy & SEO
WASHINGTON, D.C., - March 23, 2022 - The Manifest, a business news and listing platform, is releasing its latest edition of the most recommended B2B service providers located around the city of Philadelphia for 2022.
Philadelphia's economy is unique in comparison to a majority of US cities because it is mostly comprised of startups and small businesses. According to recent surveys, approximately 99.7% of the city's economy is composed of small businesses.
For the inaugural edition of these awards, The Manifest is honoring the most recommended and reviewed service providers from their respective industries. Refer to the tables below for the full list.
What are The Manifest Awards?
The Manifest's Most Reviewed Company Award is an accolade that recognizes the top B2B businesses on each of its directories that earned the most number of new reviews in the past twelve months.
"Small businesses are on the forefront of economic recovery for virtually every city in the country," said Clutch Customer Experience Associate Chase Sexton. "Through these awards, we hope to do our small part to help these companies up to their full potential!"
Those interested in being included in the consideration pool for next year's award cycle can start by getting listed on The Manifest. Once accomplished, they should begin earning quality feedback from their clients on their work.
Top Service Providers
Design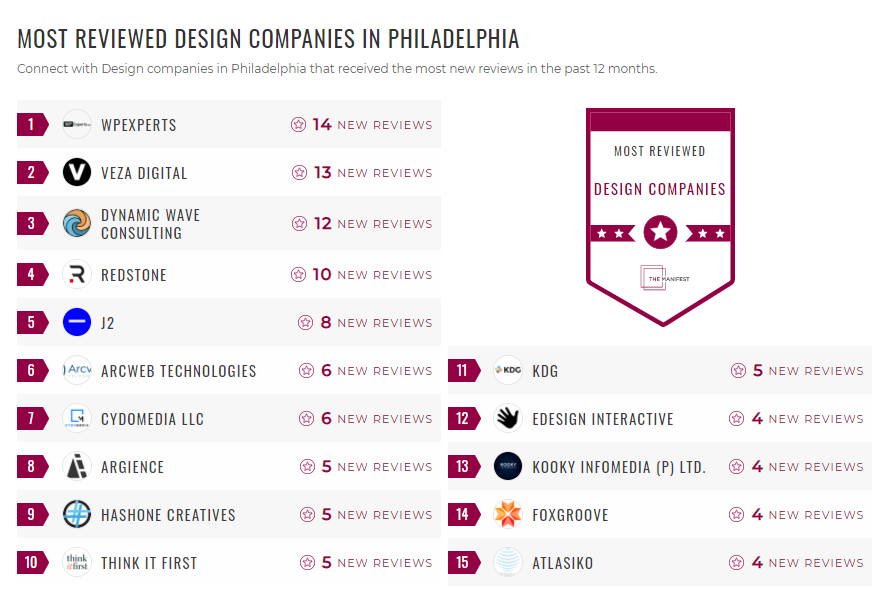 Digital Marketing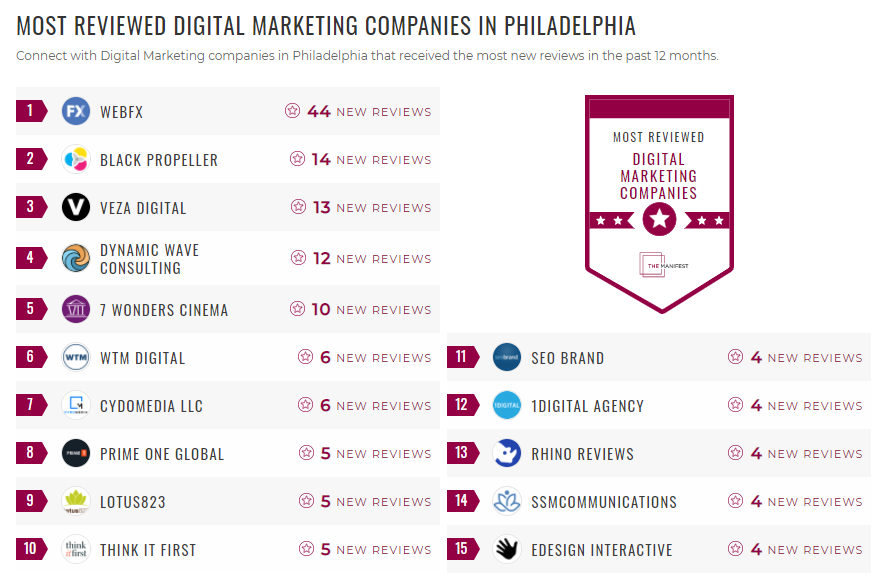 SEO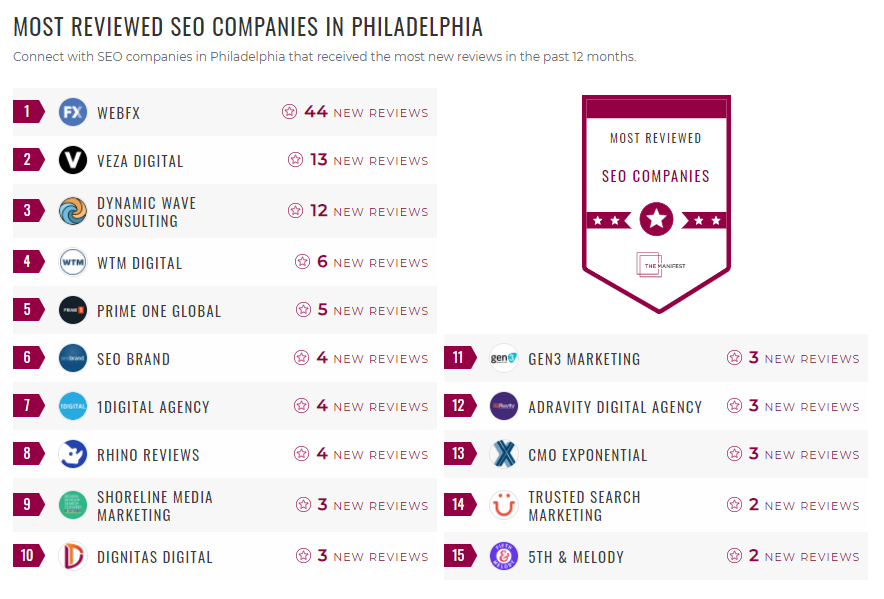 Social Media Agency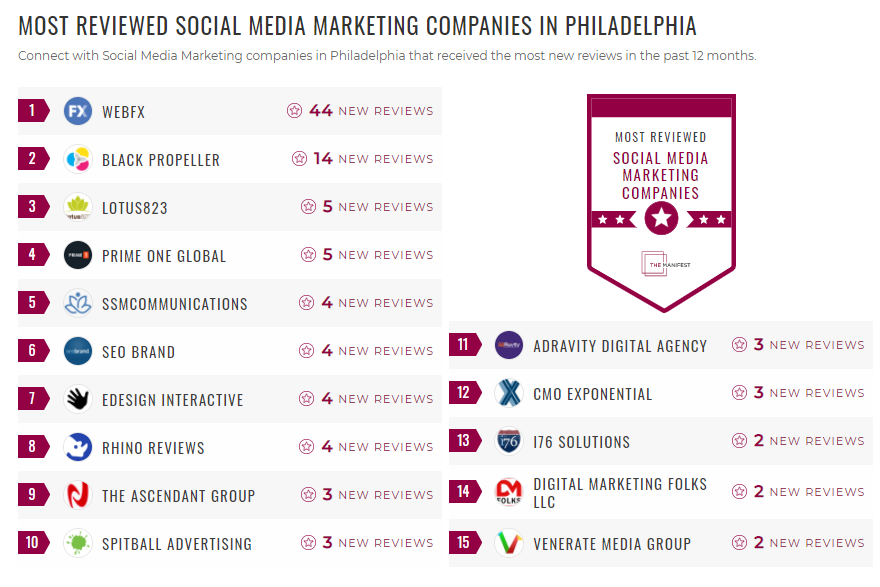 Web Development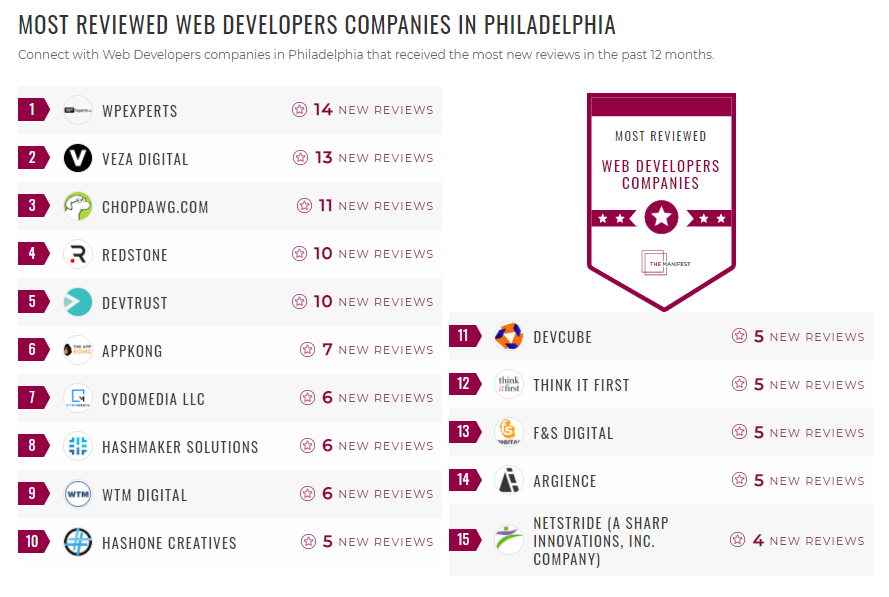 Branding
IT Services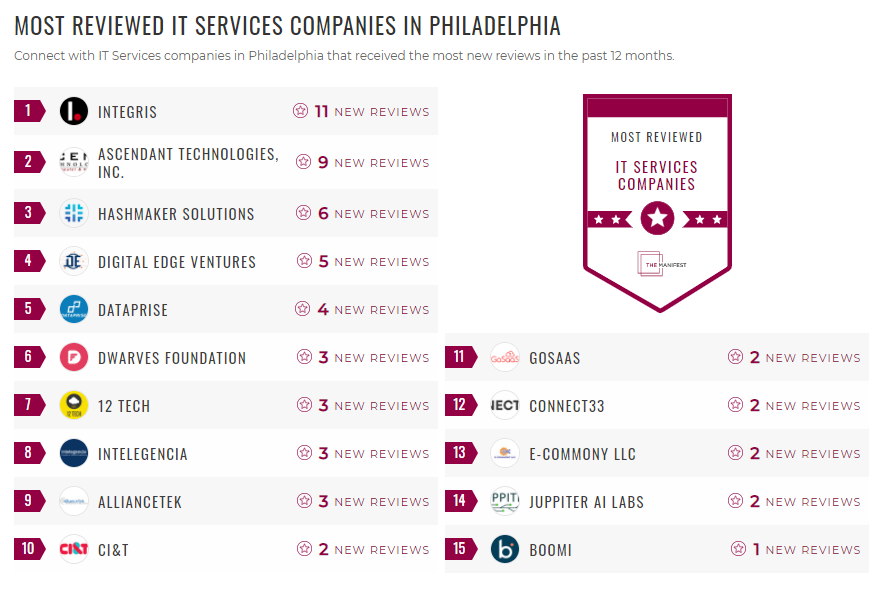 Digital Strategy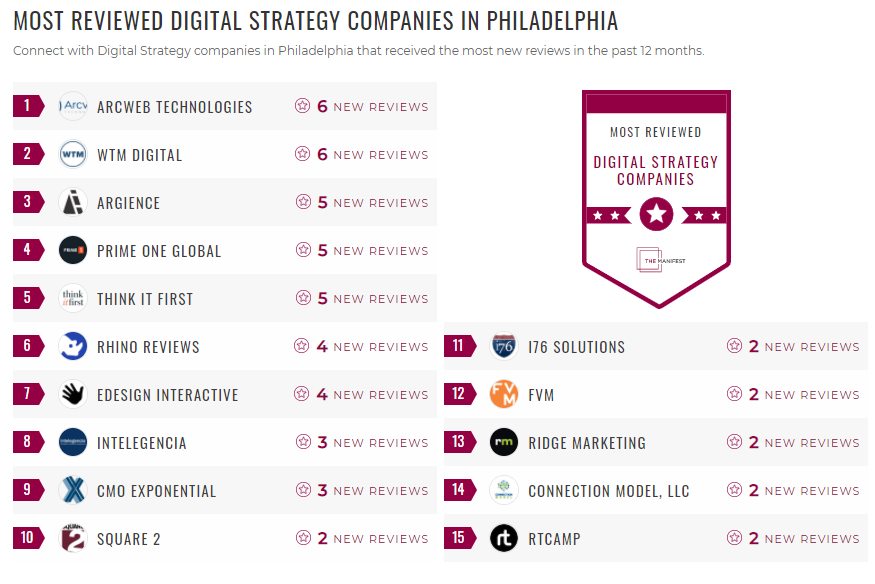 PPC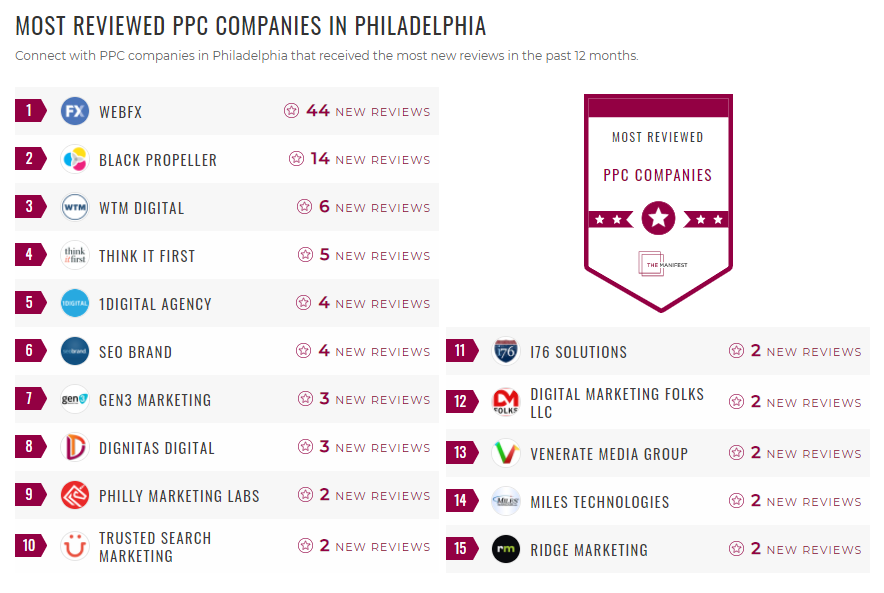 Inbound Marketing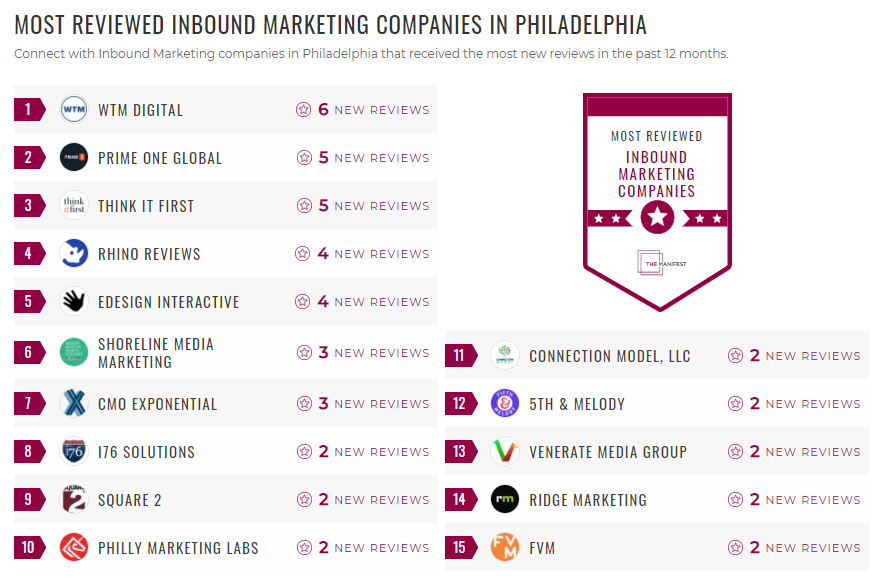 Mobile App Development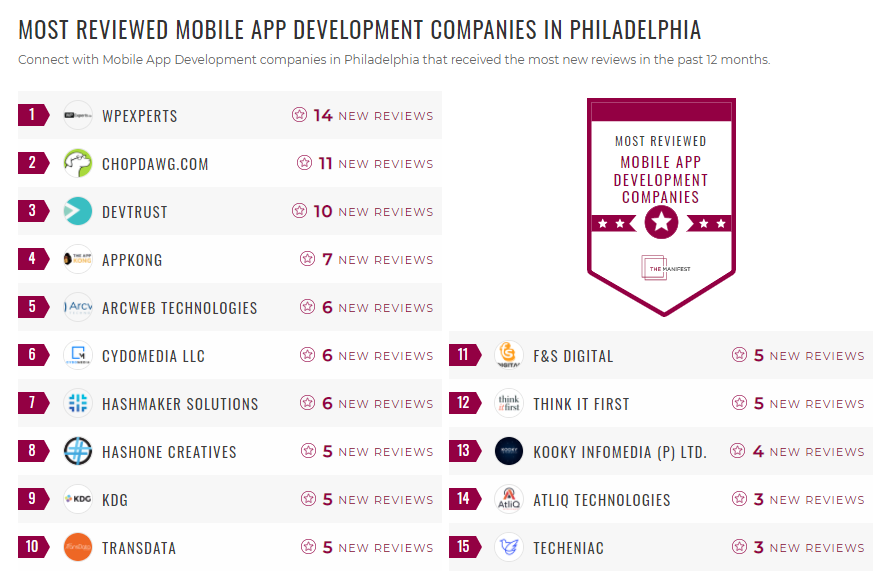 Software Development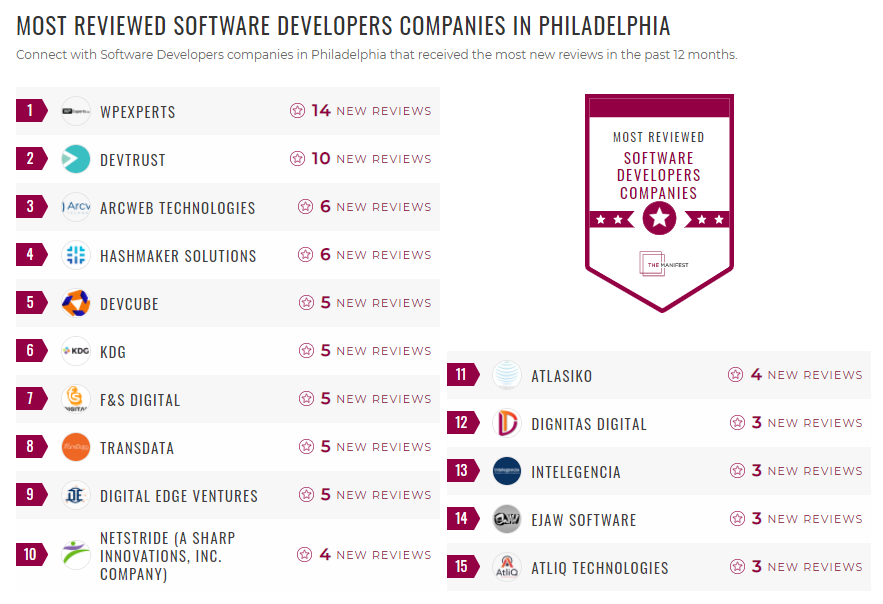 SEM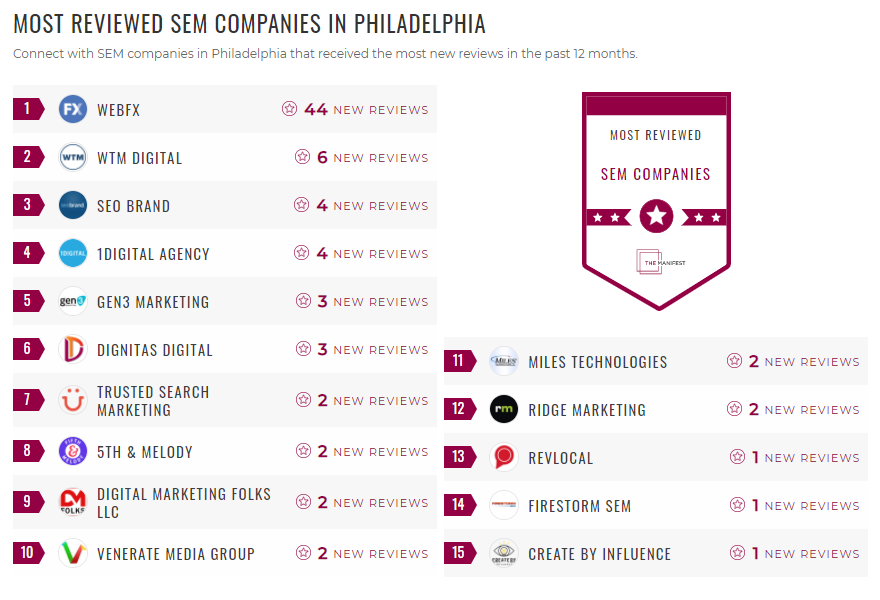 Content Marketing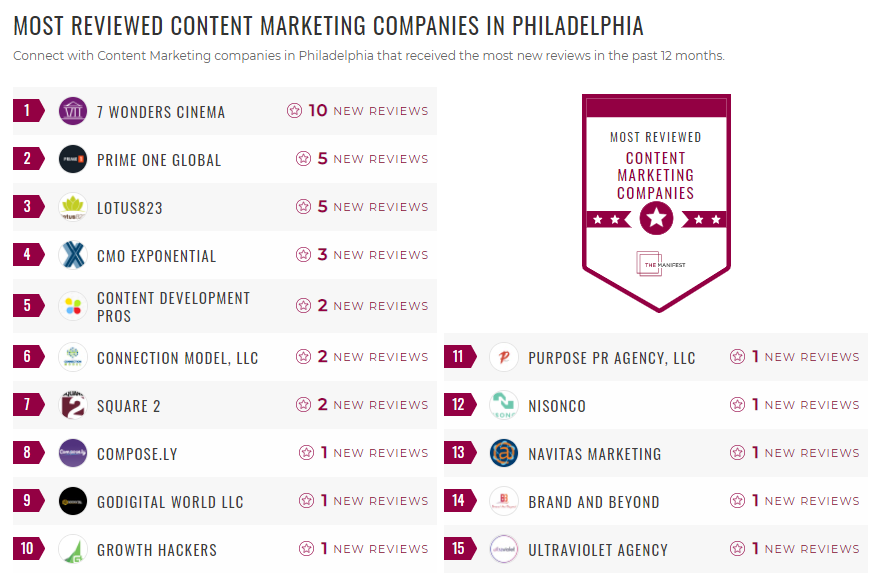 Video Production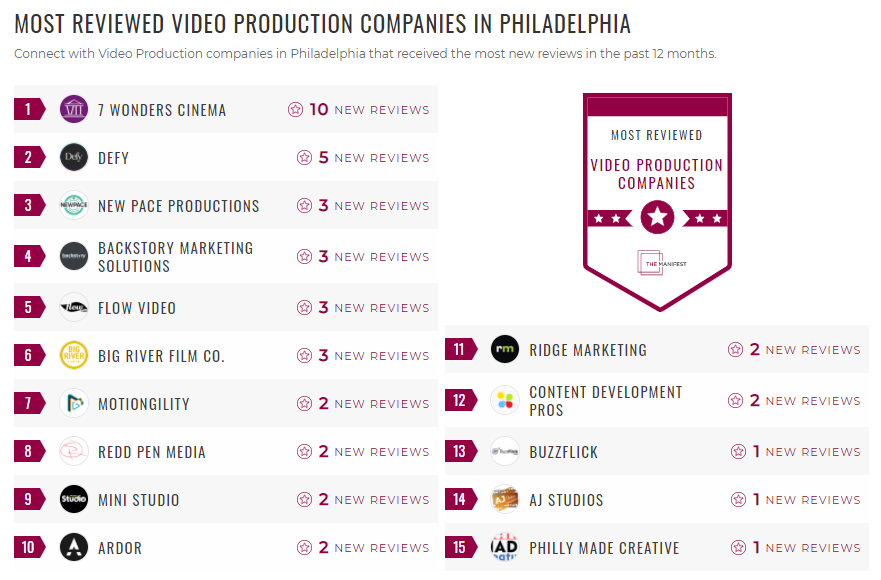 Results are a snapshot of The Manifest's most recommended companies on March 15, 2022. Rankings are dynamic, and this report may not reflect the rankings as they are currently listed. 
About The Manifest
The Manifest is a business news and how-to site that compiles and analyzes practical business wisdom for innovators, entrepreneurs, and small and mid-market businesses. Use The Manifest as an approachable tour guide through every stage of the buyer journey. With three main offerings – data-driven benchmarks, step-by-step guides, and agency shortlists – The Manifest strives to make your business goals a reality.