The Manifest Features Israel's Most Reviewed B2B Firms for 2023
The Manifest Features Israel's Most Reviewed B2B Firms for 2023
The Manifest unveils its research-based rankings of the most reviewed B2B service providers in Israel for 2023.
FOR IMMEDIATE RELEASE
Media Contact
Deesha Laxsav
Senior Manager, Brand Marketing
Washington, D.C., June 14, 2023 — Washington DC-based buying resource, The Manifest releases its data-driven list of the most reviewed service providers in Israel for 2023.
Israel's high-tech sector significantly contributes to the country's steady growth over the past years, providing opportunities for foreign and local investments. With the global development demand continuing to grow, experts predict that the country has plenty of room to reinforce its international position.
Following a year-round study, The Manifest honors the exceptional B2B companies in the country. The firms selected in this list are leaders in the sectors like web development and digital marketing.
What are The Manifest Awards?
The Manifest's esteemed Most Reviewed Company Award highlights the present peerless service providers that earned the confidence of their partners and clients. The top companies are chosen based on the quantity of honest testimonials and recommendations they've collected over the past year.
"You've all worked so hard and you deserve it. We know you will make the most out of this honor and we can't wait to see what opportunities you take on," said Clutch Senior Account Executive Dayasia Mason. "Cheers and congratulations!"
Get listed on The Manifest, start earning reviews, and see if your firm can qualify for next year's rankings.
Top Service Providers
Digital Marketing Companies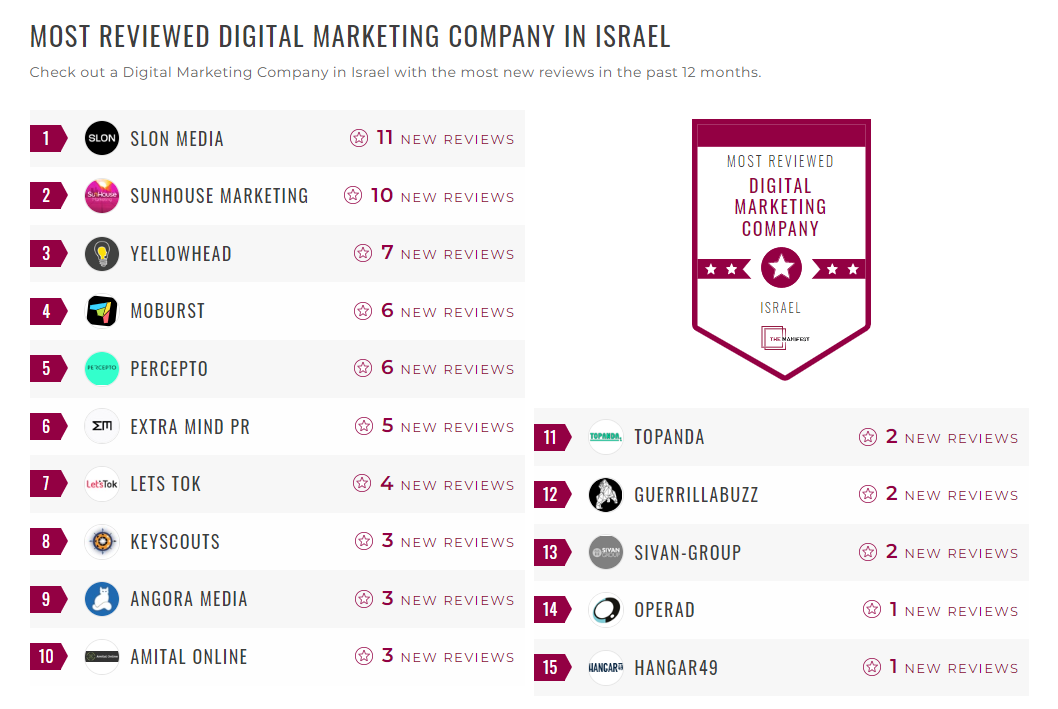 Web Development Companies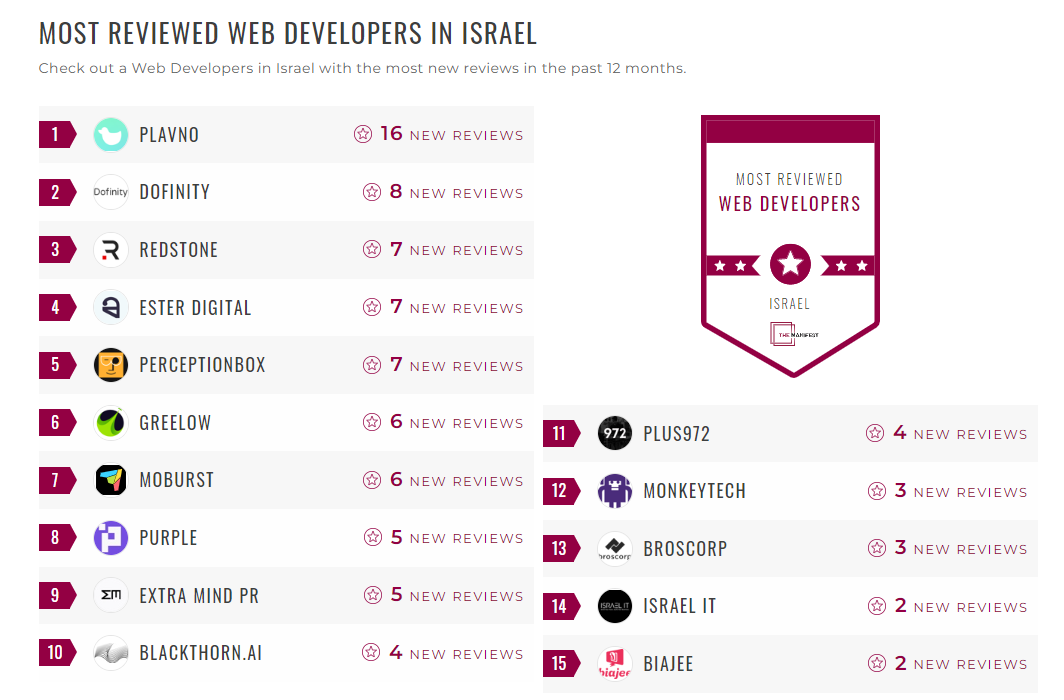 Results are a snapshot of The Manifest's most recommended companies on June 6, 2023. Rankings are dynamic, and this report may not reflect the rankings as they are currently listed.
About The Manifest
The Manifest is a business news and how-to site that compiles and analyzes practical business wisdom for innovators, entrepreneurs, and small and mid-market businesses. Use The Manifest as an approachable tour guide through every stage of the buyer journey. With three main offerings – data-driven benchmarks, step-by-step guides, and agency shortlists – The Manifest strives to make your business goals a reality.